FRED FRITH AND ARTE QUARTETT
INTAKT CD 155 and INTAKT CD 156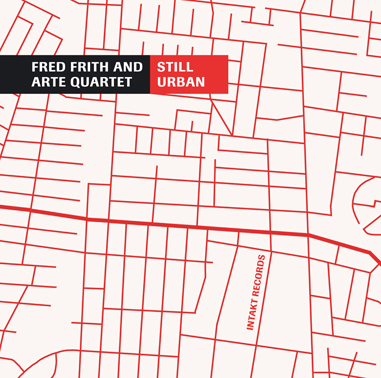 Fred Frith and Arte Quartett
Still Urban

Beat Hofstetter soprano sax
Sascha Armbruster alto sax
Andrea Formenti tenor sax
Beat Kappeler baritone and alto saxes
Fred Frith electric guitar

Intakt CD 155
Still Urban Part 1 – 9
01. Part 1: Landscape With or Without Edges
02. Part 2: Door Won't Open, Door Won't Close
03. Part 3: Nervous When I Turned
04. Part 4: Family Ties
05. Part 5: Science to Someone Living
06. Part 6: Glass and Mirror Cut to Size
07. Part 7: Everywhere Hastily We Followed
08. Part 8: Two Blinkings of an Eyelid
09. Part 9: Near Future Faith
Total time 46 : 31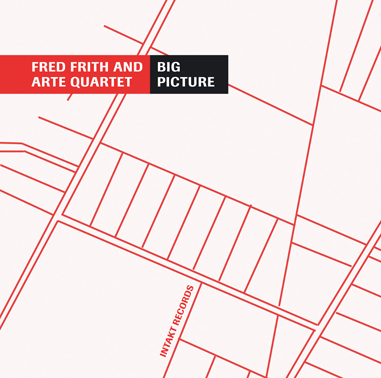 Fred Frith and Arte Quartett
The Big Picture

Beat Hofstetter soprano sax
Sascha Armbruster alto sax
Andrea Formenti tenor sax
Beat Kappeler baritone and alto saxes

With special guests: Katharina Weber piano
Lucas Niggli drums
Intakt CD 156
The Big Picture Part 1 – 6
01. The Big Picture Part 1
02. The Big Picture Part 2
03. The Big Picture Part 3
04. The Big Picture Part 4
05. The Big Picture Part 5
06. The Big Picture Part 6

Freedom in Fragments
07. Introduction: The Power of Prayer
08. Some Assembly Required (soloist: B. Hofstetter)
09. Hopscotch (for John Zorn)
10. Confess
11. Song and Dance
12. Void Where Prohibited (soloist: S. Armbruster)
13. Rosali's Song
14. Red Rag
15. Significant Restrictions Apply (soloist: A. Formenti)
16. Boyan's Problem
17. Kick It
18. Nostalgia
19. Batteries Not Included (soloist: B. Kappeler)
20. T. Square Park Lark (for Frank Zappa)
21. The Power of Prayer: Coda
Total time 63 : 09
Music composed by Fred Frith
Recorded in January 2008 at the studios of Swiss Radio DRS2, Zürich
Engineer: Ron Kurz. Compiled, edited and mixed in March 2008 at Guerrilla Recording, Oakland.
Mastered in June 2008 at Headless Buddha Mastering Labs, Oakland. Engineer: Myles Boisen.
Cover Art: Heike Liss. Cover design: Jonas Schoder
MAILORDER-PRICE:
Schweiz: 30 SFr. plus 3 SFr. Porto
Deutschland/Österreich: 18 Euro plus 2.50 Euro Porto/Versand
International: VISA / MASTER: 30 SFr. plus 4 SFr. Postage
Order adress: Intakt Records, Postfach 468, 8024 Zürich, Fax: 0041-1-383 82 33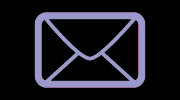 Please click here to order
Two important CDs present some of the most beautiful compositions of the guitarist and composer Fred Frith, played by the Arte Quartett, by Fred Firth on guitar, and the guests Katharina Weber (piano) and Lucas Niggli (drums).
Still Urban (Intakt CD 155) paints a panorama of urbanity in nine images with Fred Frith's guitar molding the sound, adding to the choir of the saxophonists.
The CD The Big Picture (Intakt CD 156) contains two cycles of compositions by Fred Frith. There is on the one hand The Big Picture – For Saxophone Quartet and Two Improvising Soloists and then there is the legendary series of compositions
Freedom in Fragments that Fred Frith wrote in the nineties.
On The Big Picture the improvisations of pianist Katharina Weber and drummer Lucas Niggli contrast with the notated choir for saxophone of the Arte Quartet. Fred Frith wrote Freedom in Fragments originally for the Rova Quartet. Here the series of compositions – comprising 23 different pieces that can be played in various arrangements – exhibit brilliant new forms and new interpretations.
The two CDs Still Urban and The Big Picture show the uniqueness of Fred Frith's sound world, his range and mastery in composition.
(dt)
Auf zwei gewichtigen CDs liegt der Komponist und Gitarrist Fred Frith einige seiner schönsten Kompositionen vor, gespielt von Arte Quartett, von Fred Frith an der Gitarre sowie den Gästen Katharina Weber (Piano) und Lucas Niggli (Drums).

Still Urban (Intakt CD 155) malt ein neunteiliges grossstädtische Bilderpanorama, Fred Frith Gitarrensound prägt das Klangbild und ergänzt den Chor der Saxophonisten.

Die CD The Big Picture (Intakt CD 156) enthält zwei Kompositionszyklen von Fred Frith. Einerseits The Big Picture - For Saxophone Quartet and Two Improvising Soloists und andererseits die legendäre Kompositionsreihe Freedom in Fragments, die Fred Frith in den neuziger Jahren schrieb. Auf The Big Picture kontrastieren Improvisationen der Pianistin Katharina Weber und des Schlagzeuers Lucas Niggli den komponierten Saxophonchor des Arte Quartetts. Freedom in Fragments schrieb Fred Frith ursprünglich für das Rova Quartet. Die Kompositionsserie – bestehend aus 23 verschiedenen Stücken, die in verschiedenster Anordung gespielt werden können – brilliert in neuer Form und neuer Interpretation.
Die beiden CDs Still Urban und The Big Picture zeigen die Einzigartigkeit von Fred Frith Klangwelt, seine Vielseitigkeit und kompositorische Meisterschaft.
Arte Quartett on Intakt Records
Lucas Niggli on Intakt Records
Katharina Weber on Intakt Records