Cosa Brava is a quintet formed in March 2008 in Oakland, California by multi-instrumentalist and composer Fred Frith (Henry Cow, Skeleton Crew, Keep the Dog). Fred Frith's career began as a folk and later rock musician – he co-founded Henry Cow in 1968 – but has since diversified into a number of different genres, from avant-jazz to contemporary classical music. He has written scores for film and dance, and music for orchestras and string quartets. But, like a lot of musicians, the idea of "genre" is not really very interesting to him anyway!

The motivation behind the formation of Cosa Brava arose out of Frith's love of rock music in general and songs in particular. He said, "Over the years I've done a lot of improvising, and composed a lot of music on paper. I've written for orchestras and string quartets, directed ensembles of improvisers of all descriptions, produced scores for dance and film. I even somehow became a Professor of Composition! But I really miss what you can do with a rock band. I miss developing material through the push and pull of cooperative rehearsals, I miss what happens when you move away from "the parts" and start formulating things with a collective ear, I miss the single-minded commitment to a group identity. The musicians in Cosa Brava can improvise, read scores, AND rock the house. … Like I say, if you pick the right players, chances are the music will take care of itself."

Frith had previously worked with Zeena Parkins in Skeleton Crew and Keep the Dog, and had collaborated with Carla Kihlstedt on several albums.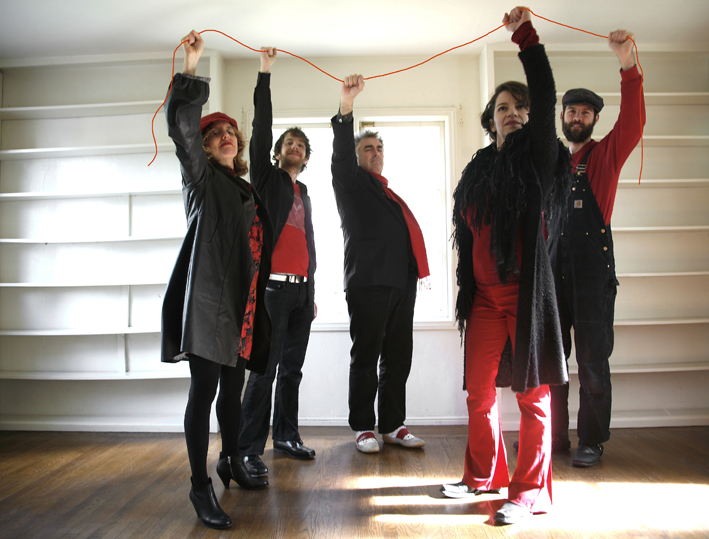 Cosa Brava, Spring 2010. Photo: Heike Liss

Fred Frith brilliert seit den 80er Jahren an der Nahtstelle von Rock und Avantgarde, Jazz und Folk. Der Gitarrist und Komponist machte sich früh einen Namen mit Bands wie Henry Cow, Slapp Happy, Art Bears, später mit Skeleton Crew und als Mitglied von John Zorns Naked City. Abenteuer in der freien Improvisation oder in der Neuer Musik der Komposition prägen das Wirken der letzten Jahre von Fred Frith.

Nun ist der Gitarrist mit Cosa Brava zurück auf der Bühne des kreativen Rock. Dies zusammen mit den grossen Musikerinnen Carla Kihlstedt (Tin Hat Trio) und Zeena Parkins (Björk), dem Schlagzeuger Matthias Bossi und dem Soundkünstler The Norman Conquest. Nach einer Tour legt Cosa Brava ihre erste CD "Ragged Atlas" vor. Ein Meisterwerk, das aus dem heutigen Musikkosmos von Songs, Rock, Folk und Improvisation schöpft und wundersame, eigensinne Stimmungen kreiert. " Die Musiker von Cosa Bara improvisieren, lesen Noten und ROCK THE HOUSE", kommentiert Frith die Musik der Band.