INGRID LAUBROCK ANTI-HOUSE


.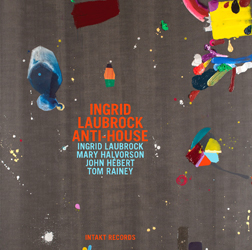 Ingrid Laubrock Saxophone
Mary Halvorson Guitar
John Hébert Bass
Tom Rainey Drums
Guest: Kris Davis Piano
Recorded at Trout Recording, New York, January 16, 2010
by Adam Sachs, assistant engineer: Merrit Jacob.
Mixed at Greyfade Studio by Joe Branciforte, New Jersey,
Mastered by Andrew Tulloch, The Blue Studio, London.
Liner notes: Peter Margasak. Cover art: Malene Bach.
Graphic design: Jonas Schoder

Intakt CD 173 / 2010
In the summer of 2008 Ingrid Laubrock quietly relocated to New York from London, where the German native had been living for nearly two decades. Anti-House is both a remarkable showcase of where her music stands in 2010 and a vivid testimonial of how her art has transformed over the last couple of years.
The quicksilver mixture of composition and improvisation delivered by her superb quartet (which expands to a quintet on about half the pieces when the group is joined by pianist Kris Davis) is partly a product of her new surroundings and a new host of collaborators. Anti-House represents her first album as leader in the US.

The range of approaches, textures, densities, and movement heard across the album, and, indeed, within each single piece, is one of the most satisfying qualities of Laubrock's music. Her sponge-like imagination seems boundless. "I'm really attracted to contrasts," she says. "So I really love just losing yourself and getting in touch your deepest emotions, but I'm also attracted to very quiet, thoughtful composed things." That entire gamut as well as the unexpected collisions between them presides in this absorbing trip through an aural hall of mirrors.
Peter Margasak (liner notes)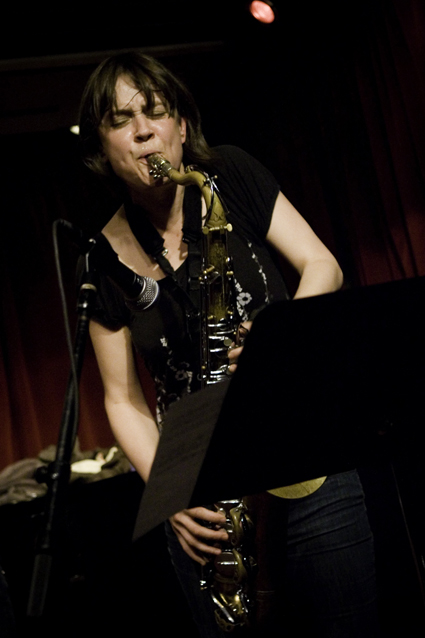 ..
.
.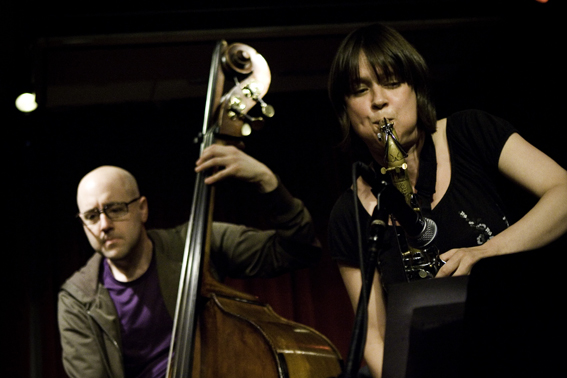 ..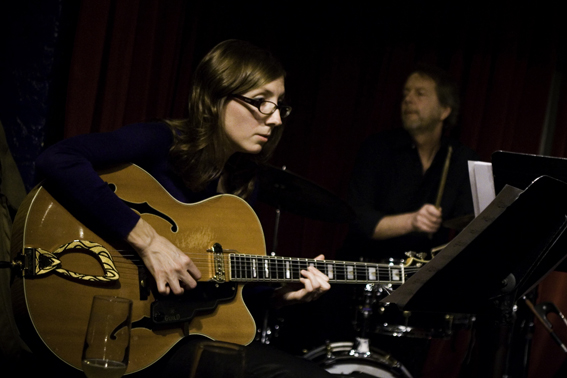 Photos: Lena Adasheva

MAILORDER-PRICE:
Schweiz: 30 SFr. plus 3 SFr. Porto
Deutschland/Österreich: 18 Euro plus 3 Euro Porto/Versand
International: VISA / MASTER: 30 SFr. plus 5.50 SFr. Postage
Order adress:Intakt Records, Postfach 468, 8024 Zürich, intakt@intaktrec.ch Fax: 0041-44-383 82 33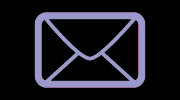 Please click here to order
Ingrid Laubrock Sleepthief. Intakt CD 146
Ingrid Laubrock on Intakt Records