PIERRE FAVRE ENSEMBLE

LE VOYAGE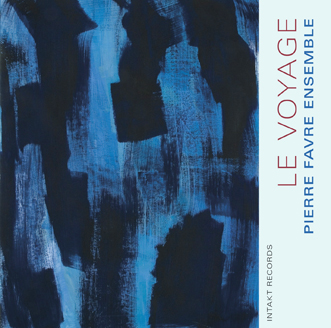 ....
Claudio Puntin Clarinet, Bass Clarinet
Samuel Blaser Trombone
Philipp Schaufelberger Guitar
Beat Hofstetter Soprano Saxophone
Sascha Armbruster Alto Saxophone
Andrea Formenti Tenor Saxophone
Beat Kappeler Bariton Saxophone
Wolfgang Zwiauer Bass Guitar
Bänz Oester Bass
Pierre Favre Drums, Percussion


Recorded January 7, 8, 2010 by Schweizer Radio DRS. Engineers: Martin Pearson
and Andy Nieresheimer. Mixed and mastered summer 2010 at
Studio Klangdach by Willy Strehler. Cover art: Andrea Alteneder.
Graphic design: Jonas Schoder. Liner notes: Bert Noglik.
Photos: Andreas Zehler, Heidi Arens.
Intakt CD 186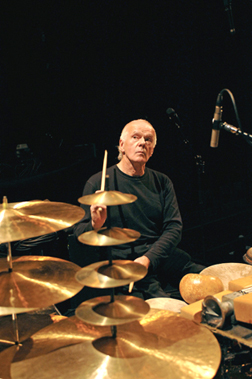 Pierre Favre
Immer wieder in Pierre Favres Musik entstehen Bilder des Fließenden, des Vorbeiziehenden, des Bewegten und des Bewegenden. Er nimmt uns auf eine Reise mit. Das Ensemble wird für ihn zu einem kollektiven Medium der Erfahrung, zu einer Erweiterung des Spiels auf seinen Perkussionsinstrumenten und zur Umwandlung des Improvisatorischen in Kompositionen von kristalliner Schönheit. Pierre Favre, der keiner Komponistenschule angehört und der sich keinen anderen Regeln verpflichtet weiß als denen seines sensiblen Geschmacks, scheut sich nicht, die Klänge in ihrer puren Gestalt aufblühen zu lassen. Und er arbeitet mit spannungsreichen Kontrasten. Er komponiert ganz ähnlich wie er Schlagzeug spielt, Rhythmisches zugleich als Melodisches begreifend und umgekehrt.
Aus den Liner Notes von Bert Noglik

Time and again, images of flowing, drifting, of moved and moving elements are created in Pierre Favre's music. He takes us on a journey. The Ensemble becomes a collective medium of experience, an extension of playing his percussion instruments and a transformation of the improvisation into compositions of crystalline beauty. Pierre Favre, who does not belong to any school of composers and who does not feel bound to any other rules but those of his very own sensitive taste, is not afraid of letting the sounds bloom into their own pure Gestalt. And he works with powerful contrasts. His way of composing is similar to his way of playing the drums, understanding the rhythmically-related elements at the same time as melodically-related and vice versa.
..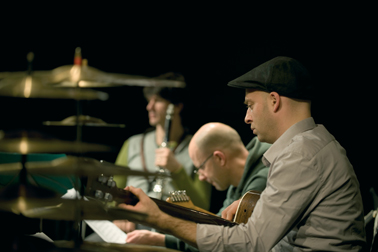 ..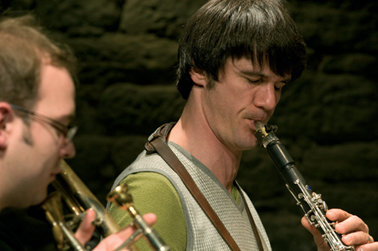 ..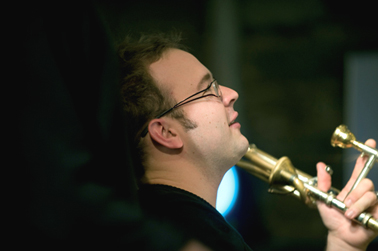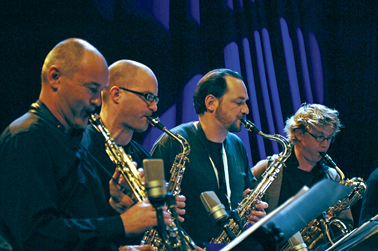 ..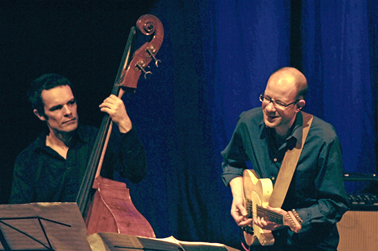 .
Claudio Puntin, Philipp Schaufelberger, Wolfgang Zwiauer
Samuel Plaser, Claudio Puntin
Samuel Blaser
Arte Saxophone Quartett: Beat Hofstetter, Sascha Armbruster , Andrea Formenti, Beat Kappeler
Bänz Oester, Philipp Schaufelberger

Pierre Favre on Intakt Records
Philipp Schaufelberger on Intakt Records
Samuel Blaser on Intakt Records
Claudio Puntin on Intakt Records
Arte Quartett with Beat Hofstetter, Sascha Armbruster, Andrea Formenti, Beat Kappeler on Intakt Records
MAILORDER-PRICE:
Schweiz: 30 SFr. plus 3 SFr. Porto
Deutschland/Österreich: 18 Euro plus 3 Euro Porto/Versand
International: VISA / MASTER: 30 SFr. plus 5 SFr. Postage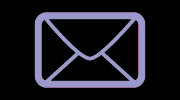 Please click here to order