ELLIOTT SHARP CARBON
THE AGE OF CARBON

3 CD-Box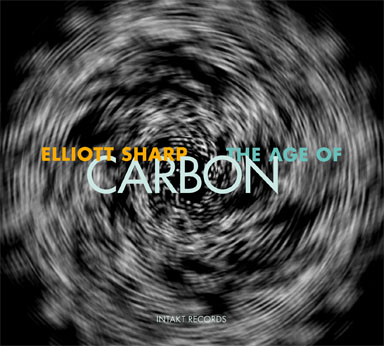 Samm Bennett, Lesli Dalaba, Ken Heer
Dave Hofstra, David Linton, M. E. Miller
Jim Mussen, Charles K. Noyes
Katie O' Looney, Zeena Parkins
Bobby Previte, Marc Sloan, Jim Staley
Jane Tomkiewicz, Joseph Trump, David Weinstein

Intakt CD 188 / 2011 - 3 CD-Box

Recorded at B.C. Studio , Brooklyn, 1984 and 1985 / live at The Kitchen, NYC 1985,1986
B.C. Studio, Brooklyn, November 1985 / Baby Monster, NYC, July 1988
Magic Shop, NYC, September 1988 / B.C. Studio, Brooklyn, November 1985
Baby Monster, NYC, September 1991/ Magic Shop, NYC, September 1988
Knitting Factory, NYC, September 1990.
Produced published and copyright by Intakt Records, 2011
The Age of Carbon covers the period from the first full Elliott Sharp Carbon LP in 1984 through the Tocsin CD of 1991. This 3-disc collection gives a sonic overview of the band in its different iterations in those hot, dense, and fast years in New York downtown scene.

The composer and multi-instrumentalist Elliott Sharp is one of the most striking personalities of the New York music scene. Along with John Zorn, Arto Lindsay, Bill Frisell and Marc Ribot, Sharp has been at the heart of the post 80s innovations which took improvised, composed and electronic music beyond their boundaries, to merge them with jazz, blues and rock.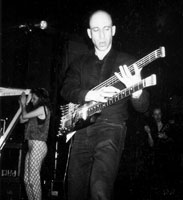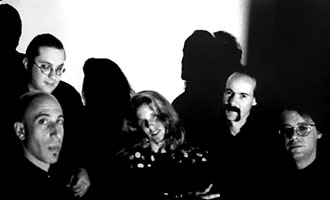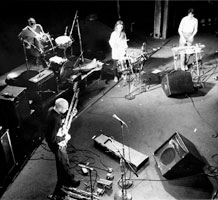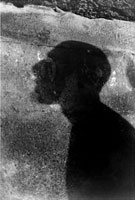 Photos: Catherine Ceresole (Carbon at the Ritz, Carbon at CBGB), Nancy Perlman (Carbon Portrait), Hope Martin (E# Shadow)
Der Gitarrist Elliott Sharp gehört zu den markantesten Persönlichkeiten der New Yorker Downtown-Szene. Seit den achtziger Jahren prägt er neben MusikerInnen wie John Zorn, Arto Lindsay, Bill Frisell, Marc Ribot die Innovation im Grenzbereich zwischen Improvisation, Komposition, elektronischer Musik, zwischen Jazz, Blues und Rock.
In schöner Vorwegnahme der Freestyle-Ikonen (wie etwa Naked City) amalgamierte Elliott Sharp bereits in den frühen 80er Jahren mit seiner Band Carbon die rohe Energie des Punk mit freier Improvisation, schroffen Industrial-Klängen und den komplexen Kompositionsstrukturen der Avantgarde.

Die 3er-CD-Box THE AGE OF CARBON bringt die kreativen Jahre der jungen Carbon MusikerInnen wieder ans Licht und gibt einen klingenden Eindruck dieser heissen, dichten und schnellen Jahre der New Yorker Down-Town-Szene.


DISC 1

1 Geometry 5:32
2 Iso 5:03
3 Helicopters 5:15
4 As Diversity Disappears 5:36
5 Inverse Proportions 5:59
6 Vicious Cycle 3:21
7 Last Laugh 2:48
8 Intervention 4:16
9 CIA Pope 2:49
10 Self-Squared Dragon 7:01
11 Sili/Contemp/Tation 18:13
12 No Prob 2:27
13 Alveoli 4:07
Charles K. Noyes drums, percussion, saw (1– 5, 10, 11, 13)
M. E. Miller drums, percussion (1– 5)
David Linton drums, metal, electric talking drum (1– 5)
Lesli Dalaba trumpet (4)
Jim Mussen drums (6 –12)
Jane Tomkiewicz slab, pantar, percussion (6 –12)
Bobby Previte drums (10, 11)
Katie O'Looney slab, snare drum (10, 11)
Ken Heer trombone, bass (10, 11)
Dave Hofstra tuba (10)
Jim Staley trombone (10, 11)
E# doubleneck guitarbass, saxophones, clarinets, slab, pantar, vocals

Recorded at B. C. Studio, Brooklyn: July 1984 (1– 9), February 1985 (11, 12), November 1985 (13)
Recorded live at The Kitchen, NYC: April 1985 (10), June 1986 (11)

DISC 2

1 Turbulence 5:12
2 Squig 3:43
3 Lacunar 4:05
4 Dusts 3:25
5 Not-Yet-Time 15:56
6 Diffractal 4:48
7 Bean 4:18
8 Unks 3:21
9 Quack 0:31
10 Nest of Saws 2:36
11 Point & Shoot 3:27
12 Kipple 5:04
13 D-Cipher 2:28
14 Chapter 11 1:04
15 Cenobites 3:21
16 Augury 3:24
17 Inter 2:29
18 Gigabytes 3:33
Charles K. Noyes drums, percussion, saw (2, 3, 6)
Bobby Previte drums (1, 4, 5, 7)
Zeena Parkins electric harp (9 –13, 17, 18)
David Linton drums, metal (9 –15, 17, 18)
Samm Bennett electronic drums, percussion (8 –18)
E# doubleneck guitarbass, electric guitar, lapsteel guitar, saxophones, clarinets, sampler, slab

Recorded at B. C. Studio, Brooklyn: November 1985 (1–7)
Recorded at Baby Monster, NYC: July 1988 (8, 11)
Recorded at Magic Shop, NYC: September 1988 (9, 10, 12–18)

DISC 3
1 Singularity 5:11
2 Raptor 3:56
3 Freeze Frame 4:03
4 X-Talk 1:54
5 Jump Cut 7:07
6 Paper Trail 3:32
7 Good for Business 2:46
8 Wex 4:14
9 Sockets 5:11
10 Morphing 3:41
11 Tox 4:19
12 Contradiction in Terms 3:58
13 My Blood Is Boiling 0:55
14 Ossuary 2:51
15 Big Lie 2:06
16 Chilly Necessity 3:09
17 Highrise 4:17
18 Running on Cafohol 5:43
Bobby Previte drums (1)
Zeena Parkins electric harp, slab (2–5, 7–18)
David Linton drums, metal (3, 5)
Samm Bennett electronic drums, percussion (3–5)
Joseph Trump drums
David Weinstein sampler, keyboard (2, 6 –18)
Marc Sloan electric bass (2, 6 –18)
E# doubleneck guitarbass, acoustic guitar, electric guitar, saxophones, clarinets, sampler, slab

Recorded at B. C. Studio, Brooklyn: November 1985 (1)
Recorded at Baby Monster, NYC: September 1991 (2, 6 –18)
Recorded at Magic Shop, NYC: September 1988 (3, 4)
Recorded live at Knitting Factory, NYC: September 1990 (5)
MAILORDER-PRICE:
3 CD-Box: Schweiz: 60 SFr. plus 3 SFr. Porto
Deutschland/Österreich: 45 Euro plus 3 Euro Porto/Versand
International: VISA / MASTER: 60 SFr. plus 4.50 SFr. Postage
Order adress: Intakt Records, Postfach 468, 8024 Zürich, Fax: 0041-44-383 82 33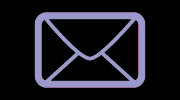 Please click here to order
Elliott Sharp on Intakt Records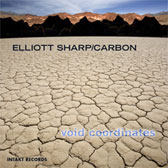 Elliott Sharp Carbon
VOID COORDINATES
Elliott Sharp 8-string guitarbass, guitar, soprano sax
Zeena Parkins electric harp
Marc Sloan electric bass, prepared bass
Joseph Trump drums, percussion
David Weinstein sampler, synthesizer

Intakt CD 163