AKI TAKASE LA PLANÈTE
FLYING SOUL

.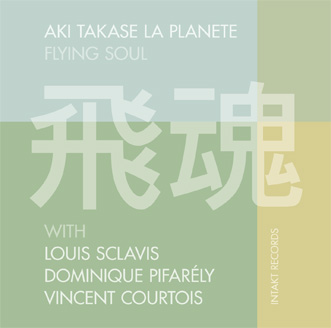 Aki Takase Piano, Celesta
Louis Sclavis Clarinet, Bass Clarinet
Dominique Pifarély Violin
Vincent Courtois Cello


Soundsamples of this CD / diese CD probehören
(Player opens in new window / Player öffnet sich in neuem Fenster)

Intakt CD 220

1. Into the Woods 3 : 51
2. Rouge Stone 0 : 54
3. Wasserspiegel 3 : 41
4. Onigawarau 2 : 34
5. Finger Princess 1 : 09
6. Morning Bell 0 : 51
7. Turtle Mirror 1 : 23
8. Reading 0 : 56
9. Intoxication 1 : 50
10. Schoolwork 2 : 32
11. Flying Soul 9 : 01
12. Tarantella 9 : 01
13. Twelve Tone Tales 5 : 27
14. Moon Cake 6 : 26
15. Piece for "La Planète" 9 : 18

All compositions by Aki Takase except Twelve Tone Tales by Alexander von Schlippenbach.
Recorded September 6, 7, 8, 2012 at Hans Rosbaud-Studio SWR Baden-Baden. Sound engineer:
Ute Hesse. Recording engineer: Manfred Seiler. Mixed February 12, 13, 14, 2013, at SWR Baden-
Baden by Manfred Seiler, Aki Takase and Patrik Landolt. Cover art and graphic design: Jonas
Schoder. Photos: Yokoi Kazue, Gérard de Haro. Liner notes: Yoko Tawada and Julia Neupert.
Produced by SWR2 Redaktion Neue Musik/Jazz, Günther Huesmann and Intakt Records, Patrik Landolt.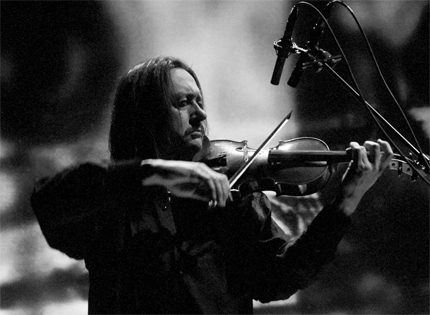 .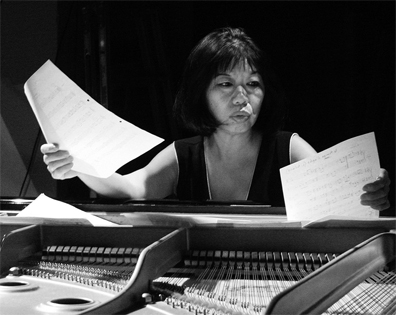 .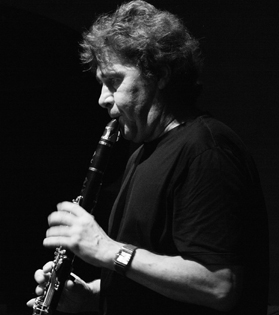 .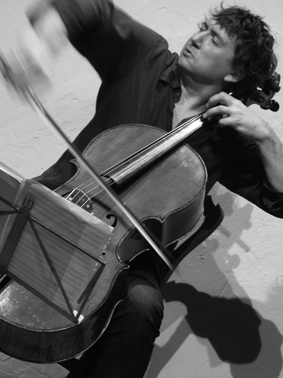 La Planète Quartet is one of Aki Takase's newest ensembles, arising from her partnership with the French clarinettist Louis Sclavis. Right from the start Aki Takase envisaged realising Flying Soul with an instrumental palette comprised of strings and Louis Sclavis recommended two of his long-term colleagues to her, the violinist Dominique Pifarély and the cellist Vincent Courtois.
"On Flying Soul Aki Takase manages to shape the proportions in her music – of time, space and sound – with impressive ingenuity, without restraining the sounds", writes Julia Neupert in the Liner notes. "Defying gravity, breathing freely, transforming yourself constantly: this aim has undoubtedly been achieved."

Der Schwerkraft trotzen! Diese Devise hatte Aki Takase als eine Art Spielanweisung den Aufnahmen zu "Flying Soul" vorangeschickt. Der gleichnamige Roman von Yoko Tawada ist die literarische Anregung dafür.
Für die Umsetzung von "Flying Soul" suchte Aki Takase eine instrumentale Farbpalette mit Streichern, und es war Louis Sclavis, der ihr dafür zwei seiner langjährigen Kollegen empfahl: den Geiger Dominique Pifarély und den Cellisten Vincent Courtois.
«Die Raffinesse, mit der Aki Takase auf 'Flying Soul' ihre Musik scheinbar ganz natürlich in zeitliche, räumliche und klangliche Proportionen zu bringen vermag, ohne die Klänge darin festzuhalten, ist beeindruckend. Der Schwerkraft trotzen, frei atmen, sich ständig verändern – dieses Vorhaben ist mehr als gelungen», schreibt die Musikkritikerin Julia Neupert in den Liner Notes zu einer der wohl wichtigsten Platten der Pianistin und Komponistin.
MAILORDER-PRICE:
Schweiz: 30 SFr. plus 3 SFr. Porto/Versand
Deutschland/Österreich: 18 Euro plus 3 Euro Porto/Versand
International: VISA / MASTER: 30 SFr. plus 4.50 SFr. Postage
Louis Sclavis on Intakt Rcords
Vincent Courtois on Intakt Records