GRIENER - MAHALL - RODER - THEWES
SQUAKK
WILLISAU & BERLIN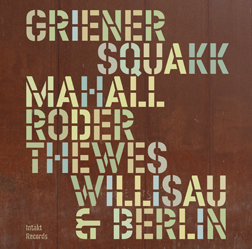 .

Michael Griener: Drums
Rudi Mahall: Bass Clarinet, Clarinet, Baritone Saxophone
Jan Roder: Bass
Christof Thewes: Trombone
Intakt CD 231

1. NOVA SWING (Thewes) 20 : 39
2. BLUE CHILI OUT (Thewes) 3 : 07
3. DRAW (Griener) 4 : 12
4. A DUNE, PERHAPS (Griener, Mahall, Roder, Thewes) 4 : 12
5. MOSTLY HARMLESS (Griener) 3 : 29
6. WAS AUS (Roder) 2 : 14
7. SCHLIMMER GEHT NIMMER / SCHLIMMER GEHT IMMER (Thewes) 8 : 31
8. TRINKLIED (Griener) 3 : 36
9. LARK'S WAIL (Griener, Mahall, Roder, Thewes) 7 : 23
10. AUF DER SCHNERR (Thewes) 4 : 50

Recorded and mixed by Jean-Boris Szymczak & Andreas Stoffels at Studio P4, Berlin, on Nov. 27, 2012 .
"Nova Swing" (1), "Draw" (3), "Schlimmer geht nimmer/Schlimmer geht immer" (7) recorded by Martin Pearson at Jazzfestival Willisau on Sept. 1, 2013, for SRF 2 Kultur,
recording producer for SRF 2 Kultur: Peter Bürli; mixed by Christian Weber. Liner notes by Peter Margasak. Photo: Madeleine Boschan. Cover art and graphic design: Jonas Schoder.



Soundsamples of this CD / diese CD probehören
(Player opens in new window / Player öffnet sich in neuem Fenster)

Live at Willisau. See part of the concert 2012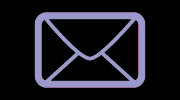 Please click here to order
MAILORDER-PRICE:
Schweiz: 30 SFr. plus 3 SFr. Porto/Versand / Deutschland/Österreich: 18 Euro plus 3 Euro Porto/Versand
International: VISA / MASTER: 30 SFr. plus 4.50 SFr. Postage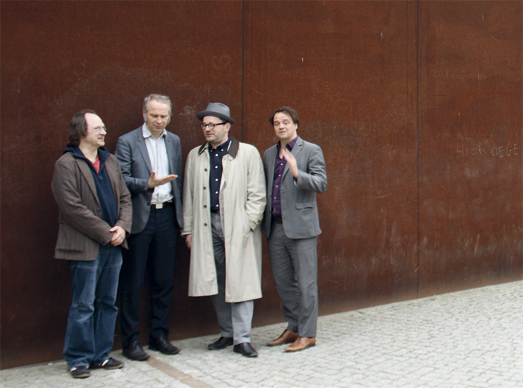 Photo: Doris Huesler
Nach sieben Jahren Zusammenarbeit läuft die Berliner Band Squakk zur Höchstform auf. Das Album "Willisau & Berlin" ist ein Meilenstein des aktuellen, lebendigen Jazz.
Squakk spielen, wie der Chicagoer Journalist Perter Margasak schreibt, «eine wundervoll lässige, improvisationslastige Auslegung von Freebop, reichlich gespickt mit Verweisen in die Jazzgeschichte". Und er kommentiert: «Das Verblüffende und Überzeugende aber an diesem Album ist der mehr als bemerkenswerte Grad der Interaktion zwischen den Musikern. Die Melodien sind tragfähig aber sparsam, sie dienen hauptsächlich dazu, die Improvisationen zu inspirieren. Die «Neue Zürcher Zeitung» schreibt nach dem Willisauer Highlight begeistert: «Das Quartett Squakk verbreitete sofort eine tierische Lust und Lustigkeit. Ausgekocht wirkten die Musiker: der Posaunist Christof Thewes, der Klarinettist Rudi Mahall, Jan Roder am Bass und Michael Griener am Schlagzeug. Die Musik hingegen klang so roh und dreckig wie frisches Biogemüse.»

After seven years of collaboration the Berlin band Squakk is at the top of their game. The album "Willisau & Berlin" is a milestone of the current vital jazz. 
Squakk plays according to Chicago-based writer Peter Margasak "a wonderfully loose, improv-heavy strain of free-bop that liberally draws upon much of jazz history."  And he comments: "What's most striking and satisfying about the album is the remarkable level of interaction between the musicians. The tunes are durable but spare and exist largely to foster inspired improvisation. The «Neue Zürcher Zeitung» is thrilled with the highlight of the Willisau festival: "The quartet Squakk immediately spread joy and happiness, big-time. The musicians appeared to be cunning and crafty: trombonist Christof Thewes, clarinetist Rudi Mahall, Jan Roder, bass and Michael Griener on the percussion. The music however sounded raw and grungy like fresh organic vegetables."
Michael Griener: all Intakt CDs
Jan Roder: all Intakt CDs

Rudi Mahall: all Intakt CDs