AKI TAKASE - AYUMI PAUL
HOTEL ZAUBERBERG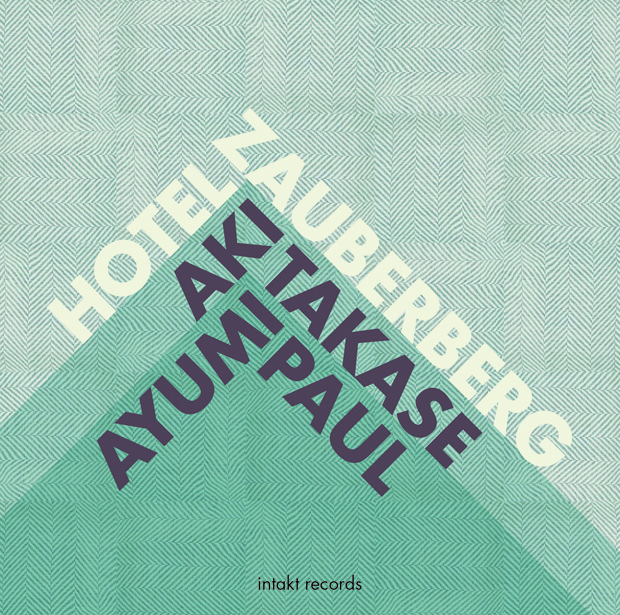 Aki Takase:Piano
Ayumi Paul:Violin


Soundsamples of this CD / diese CD probehören
(Player opens in new window / Player öffnet sich in neuem Fenster)


1. Ankunft (Takase) 1:12
2. Der Schnee (Takase, Paul) 3:47
3. Analyse (Takase) 3:00
4. Was ist die Zeit? (1) (Takase) 2:34
5. Hans (Takase) 4:42
6. Ewigkeitssuppe (Takase) 2:40
7. Eulenspiegel (Takase, Paul) 2:47
8. W. A. Mozart. Menuett,KV 1, G-Dur 2:54
9. Peerperkorn (Takase, Paul) 2:07
10. J. S. Bach. Partita Nr. 3, BWV 1006, Preludio 3:50
11. Veränderung (Takase, Paul) 2:12
12. Donnerschlag (Takase) 6:20
13. Was ist die Zeit? (2) (Takase) 1:49
14. Frau Chauchat (Takase) 4:14
15. Vetter J. (Takase) 2:16
16. Zauberlied (Takase) 2:18
17. Was ist die Zeit? (3) (Takase) 2:21
18. Finis Operis (Takase, Paul) 1:26
Total Time 52:39

Recorded, mixed and mastered January and May 2014 by Kulturradio vom Rundfunk Berlin Brandenburg.
Radio producer: Ulf Drechsel. Sound supervisor: Wolfgang Hoff. Recording engineer: Nikolaus Löwe. Digital cut and mastering: Ulrich Hieber.
Liner notes: Manfred Papst. Photo: Mariko Saga, Vanessa Franklin. Cover art and graphic design: Jonas Schoder.
Produced and published by Intakt Records, Patrik Landolt
Intakt CD 244
The project 'Hotel Zauberberg' arose out of Aki Takase's and Yumi Paul's shared admiration for the writer Thomas Mann. It mostly consists of notated compositions, with some improvised parts as well. Eleven of the eighteen pieces were penned by Aki Takase, another five are collaborations with Ayumi Paul. Additionally, there are adaptations of a Mozart Minuet and a Bach Partita.
Aki Takase reacts to the polyphony of the novel with a variety of stylistic elements. She has never been a purist anyway; she's never been shy of contact. She is an avant-gardist drawing on tradition. She's got both claws and finesse. And, most of all, she's got a sense of humour.
Aki Takase and Ayumi Paul's first collaboration stands out through its light-footed intelligence as well as a sense of the abysses of the 'Magic Mountain', which turns into a world-theatre of love, illness and death. Thomas Mann, whose work includes music as a subject in itself as well as a language, would have enjoyed it.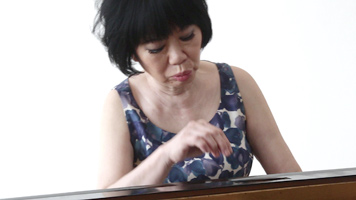 Photo: Mariko Saga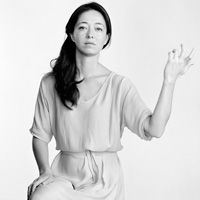 Photo: Vanessa Franklin

Aus der gemeinsamen Bewunderung von Aki Takase und Ayumi Paul für den Schrifsteller Thomas Mann entstand das Projekt "Hotel Zauberberg". Es besteht mehrheitlich aus ausgeschriebenen Kompositionen, enthält aber auch einige improvisierte Teile. Elf der achtzehn Stücke stammen von Aki Takase, für weitere fünf zeichnet sie zusammen mit Ayumi Paul als Autorin. Hinzu kommen noch Bearbeitungen eines Menuetts von Mozart und einer Partita von Bach.
Auf die Polyphonie des Romans reagiert Aki Takase mit einer Vielzahl von Stilelementen. "Leichtfüssige Intelligenz, aber auch Sinn für die Abgründe des "Zauberbergs", der zum Welttheater von Liebe, Krankheit und Tod wird, zeichnen die erste Gemeinschaftsarbeit von Aki Takase und Ayumi Paul aus," schreibt der Musik- und Literaturkritiker Manfred Papst. "Thomas Mann, in dessen Werk die Musik als Thema, aber auch als Sprache allgegenwärtig ist, hätte seine Freude gehabt."
MAILORDER-PRICE:
Schweiz: 30 SFr. plus 3 SFr. Porto
Deutschland/Österreich: 18 Euro plus 3 Euro Porto/Versand
International: VISA / MASTER: 30 SFr. plus 4.50 SFr. Postage
Intakt Records, Postfach 468, 8024 Zürich, Fax: 0041-44-383 82 33
intakt@intaktrec.ch
Aki Takase on Intakt Records
Ayumi Paul on Intakt Records