The music of this concert is adventurous, taking the liberty of breaking all the rules of style through playing without getting totally out of hand", writes Christian Rentsch in the liner notes. In short: This CD is a stroke of luck.

For decades, the live recording of the Musical Monsters from 30 August 1980 lay carefully packed away in the archives of the Jazzfestival Willisau. When Irène Schweizer got to hear the recordings it was immediately clear to her: This recording has to be put out. Not only because the concert documents her only collaboration with trumpet player Don Cherry, one of the great pioneers of Free Jazz, but first and foremost because the music on these tapes is so unbelievably fresh and alive, so contemporary and up-to-date as only very few recordings of European Free Jazz.

Four 'head' arrangements act as a kind of flexible road map between the solos and the collective improvisations: "Real Kirsten", "Transportation of noodles" (both by John Tchicai), "Xongly" by the Danish composer Pierre Dørge and, as an encore, "Pà Tirstag" (again by John Tchicai).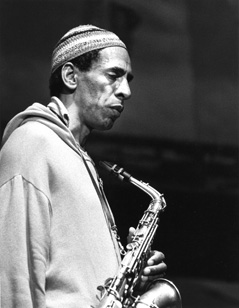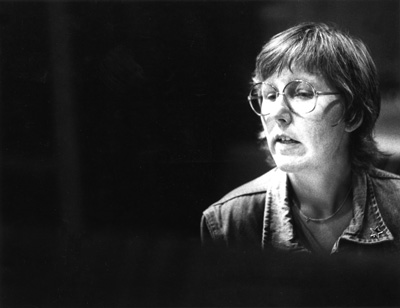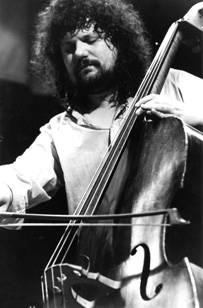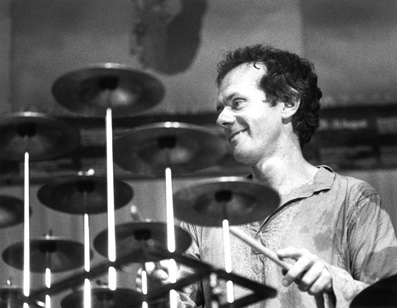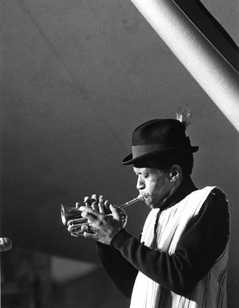 Photos: Markus di Francesco (August 30, 1980)
Es war eine der legendären Begegnungen am Jazzfestival Willisau 1980. John Tchicai, Don Cherry, Irène Schweizer, Léon Francioli und Pierre Favre trafen sich für ein Festivalkonzert unter dem Bandnamen "Musical Monsters". Ein paar wenige Themenmelodien, mehrheitlich von John Tchicai geschrieben, dienten als Scharniere zwischen den Soli und den Improvisationen.

Ein Glücksfall. Die Musical Monsters spielten eine intensive Musik, die frei changiert zwischen kraftvoll swingenden Kollektivimprovisationen, lyrischen, balladesken Passagen, heftigen eruptiven Zusammenballungen, ele­ganten, raffiniert gebrochenen Lineaturen, und folkloristisch inspirierten Verspieltheiten wie sie Don Cherry liebte.

Christian Rentsch schreibt in den Liner Notes: "Die Musik auf diesen Bändern klingt so unverschämt frisch und lebendig, so unverstaubt und zeitlos aktuell wie nur wenige Aufnahmen aus jener längst vergangenen Zeit des europäischen Freejazz. Eine Musik, die sich auf das Abenteuer einlässt, die sich die Freiheit nimmt, spielend Stilgrenzen sprengt, ohne grenzenlos auszuufern."