Die Musik des Trios Heinz Herbert ist zuallererst ein klangliches Ereignis. Längere Bögen und raffinierte Groove-Geometrien geben ihr Gestalt. Räume entstehen, Angelpunkte werden gesetzt, Texturen gewoben. In diesen offenen Markierungen beginnt die Klangchemie ihre Wirkung zu entfalten. Das Trio steigt in die DNS der Klänge und formt daraus einen Sound, der bei aller Präzision und Experimentalkraft auch sehr witzig und verspielt daherkommt.
Der Jazzkritiker Pirmin Bossart schreibt in den Liner Notes zur CD: "Der erfrischende Auftritt des Trios Heinz Herbert auf der Hauptbüh­ne des Jazz Festivals Willisau im Sommer 2016 hat das Publikum mit einer zeitgenössischen Musik konfrontiert, die keine Sekunde wie Jazz klang, aber von seiner Offenheit und seinem Abenteuergeist durchdrungen war. Dass auch zahlreiche ältere Willisau-Pilger, die das Festival wegen seiner klassischen Free Music schätzen, von diesem jungen Trio angetan waren, spricht für sich. Man spürte es hautnah, wie hier drei Instrumentalisten mit Akribie und einer konzentrierten Verspieltheit daran gingen, eine ganz eigene Musik zu schaffen – und sie auch prompt über die Bühne brachten."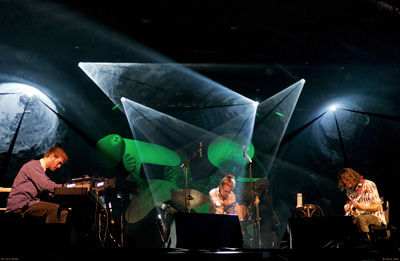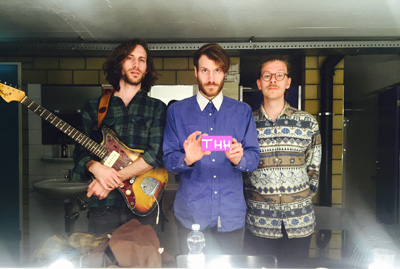 Photos: Marcel Meier (live in Willisau) and Trio Heinz Herbert.
The music of Trio Heinz Herbert is first and foremost a tonal experience. Broad arcs and ingenious geometric grooves give it its form. Spaces are created, pivotal points set, textures woven. Within these free markings the tonal chemistry begins to unfold its potential. Sometimes a space shuttle floats through an underwater garden, sometimes the sounds glisten like a cell under the microscope. The trio penetrate the DNA of the sounds, creating a playful, humorous effect, despite the precision and experimental strength.
Pirmin Bossart writes in the liner notes: "The refreshing performance by the Trio Heinz Herbert on the main stage at Willisau Jazz Festival, summer 2016, confronted the audience with a kind of contemporary music which doesn't sound like jazz for a second, but is infused with its freedom and spirit of adventure. Many of the older Willisau pilgrims, who appreciate the festival for its classic programme of free music, were very excited about this young trio, which says a lot. We sense immediately that three instrumentalists set out to great a wholly individual music, with precision and determined playfulness – and soon realised their goal".