DE
Als Alexander Hawkins am Jazzfest Berlin im Duo mit dem amerikanischen Trompeter Wadada Leo Smith spielte, lernte er die Saxofonistin Angelika Niescier kennen. Niescier brillierte am gleichen Festival mit ihrem New York Trio mit dem Bassisten Christopher Tordini und dem Schlagzeuger Tyshawn Sorey ( «The Berlin Concert», Intakt CD 305). Niescier wurde in Berlin gerade mit dem Albert-Mangelsdorff-Preis, dem bedeutendste Jazzpreis Deutschlands, geehrt.

Hawkins ist fasziniert vom Saxofonspiel Niesciers, und diese wiederum begeistert von seiner Musik. Sie stehen auf gleichem Grund. Beide haben ihre Wurzeln im Jazz, beide lieben die Jazzavantgarde eines Ornette Coleman oder Cecil Taylor. Zwei technisch versierte InstrumentalistInnen mit sprühendem Temperament, Drive und Freude am Experiment.

Nach mehreren Duo-Konzerten liegt nun das Studioalbum von Niescier und Hawkins vor, aufgenommen im Loft in Köln. Die amerikanische Jazzkritikerin Stephanie Jones schreibt in den Liner Notes: "Das Album 'Soul in Plain Sight' pflegt ein Zusammenspiel, das durch Kontraste entsteht. Indem sie sich gemeinsam herausfordern, bewegen sich die Musikerin und der Musiker im gemeinsam entwickelten Klang mit Leidenschaft und Raffinesse."
EN

When Alexander Hawkins played at the Jazzfest Berlin in a duo with the American trumpeter Wadada Leo Smith, he met the saxophonist Angelika Niescier. Niescier was playing at the festival with her New York Trio with bassist Christopher Tordini and drummer Tyshawn Sorey ("The Berlin Concert", Intakt CD 305). Niescier has also been honored in Berlin with the Albert Mangelsdorff Prize, Germany's most prestigious jazz award.

Hawkins is fascinated by Niescier's saxophone playing, and Niescier in turn is ardent about Hawkins' music. They stand on the same ground – both have their roots in jazz, and both love the jazz avant-garde of Ornette Coleman and Cecil Taylor. Two technically skilled instrumentalists with sparkling temperament, drive and joy in experimentation.

After several duo concerts, the studio album by Niescier and Hawkins, recorded at the Loft in Cologne, is now available. The American jazz critic Stephanie Jones writes in the liner notes: "Soul in Plain Sight reveals layers of mutual navigation. Angelika Niescier and Alexander Hawkins court similarities and delight in differences … Buoying and challenging each other's inclinations, the artists navigate shared sound with compassion and nuance."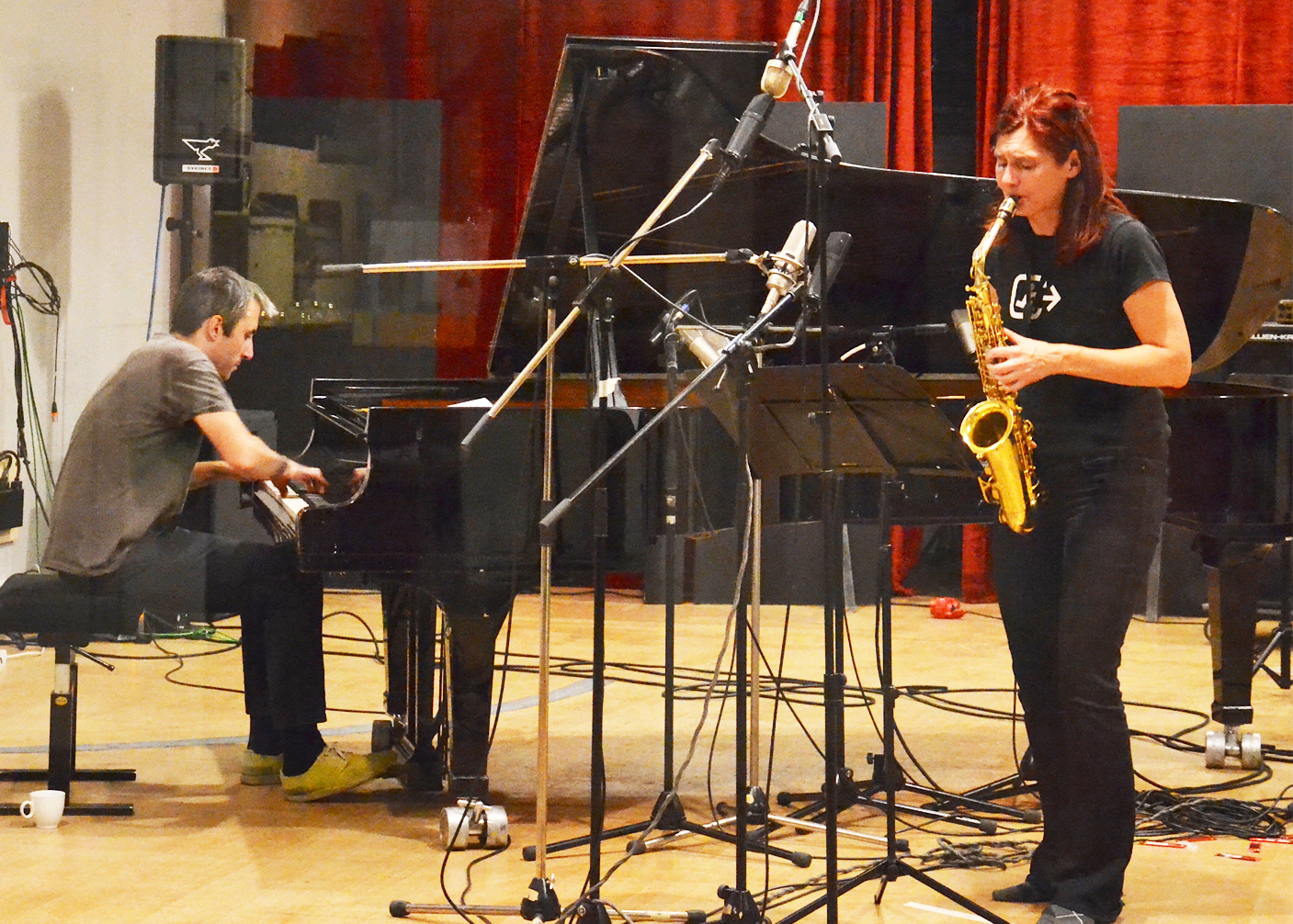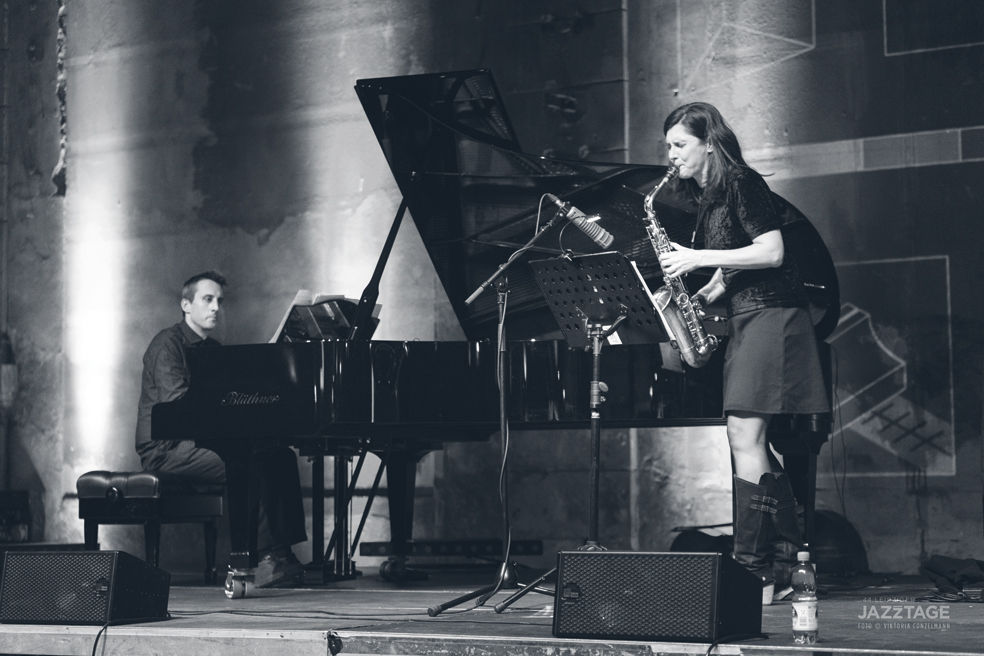 Photos: Viktoria Sophie Conzelmann, Anja Illmaier