EN
The charismatic saxophonist and composer James Brandon Lewis is the musician of the moment in the broad field of contemporary jazz. With Code of Being, James Brandon Lewis now presents his second album. The debut CD Molecular, which Lewis recorded with his quartet in 2020 just a few months before Lockdown, was roundly acclaimed as one of the most exciting releases in 2020 (Intakt CD 350).

Code of Being is a powerful work consisting of eight compositions by James Brandon Lewis. Beautiful melodies are responsible for the magic of the songs. The four exceptional musicians, each with personalities of their own, create an urgent ensem­ble sound, moving through a broad palette of sound-colours, rhythms and moods, charged with energy. With a profound sense for lyrical melodies, tonal concision and dynamics, the quartet develop a spirited interplay, reacting to the tiniest atmospheric oscillations on the sound and groove level. "This is captivating music which it is hard to resist, especially the melodies with their thematic beauty.," writes Florian Keller in the liner notes.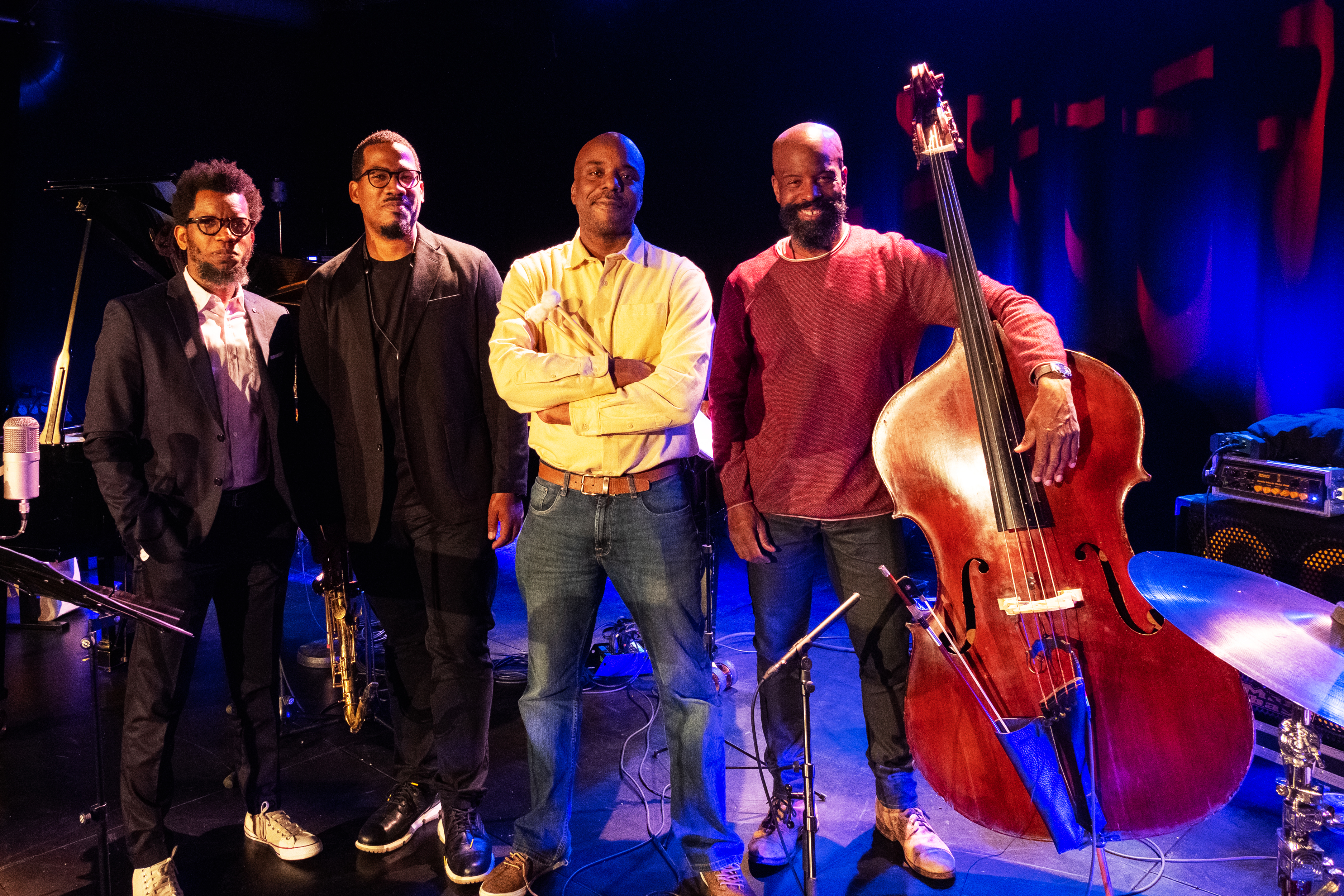 Photo by Palma Fiacco
DE
Der charismatische Saxofonist und Komponist James Brandon Lewis ist im weiten Feld des zeitgenössischen Jazz der Musiker der Stunde. Mit «Code of Being» legt James Brandon Lewis nun das zweite Album vor. Die Debut-CD «Molecular», die Lewis 2020 mit seinem Quartett nur wenige Monate vor dem Lockdown aufgenommen hatte, wurde als eine der spannendsten Veröffentlichungen des Jahres gefeiert (Intakt CD 350).

«Code of Being» ist ein kraftvolles Werk, bestehend aus acht Kompositionen von James Brandon Lewis. Wunderschöne Melodien sind für den Zauber der Songs verantwortlich. Die vier Ausnahmemusiker mit jeweils eigenen Personalstilen kreieren einen dringlichen Ensemblesound, der energiegeladen durch eine breite Palette von Klangfarben, Rhythmen und Stimmungen führt. Mit tiefem Gespür für lyrische Melodien, klangliche Prägnanz und Dynamik entfaltet das Quartett ein beseeltes Interplay. «Das ist fesselnde Musik, der man sich, insbesondere den Melodien in ihrer thematischen Schönheit, nicht entziehen kann", schreibt Florian Keller in den Linernotes.