Intakt Records in London 2017, April 16 - 27
Vortex Jazz Club: Detailed Program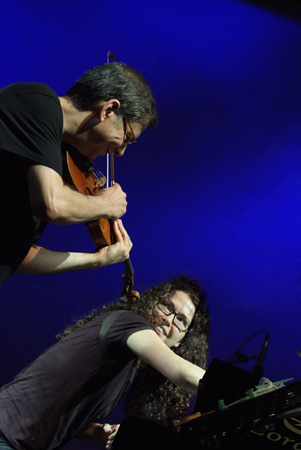 SYLVIE COURVOISIER - MARK FELDMAN

16.03.2017 New York, NY- The Greenwich House : 7.30 pm Duo with Mark Feldman : the world premiere of your Chamber Music America New Jazz Work commission "Time Gone Out" // 8.30 Duo with Mary Halvorson
30.03.2017 Hamburg, Germany - Elbphilharmonie Hamburg Grosser Saal : John Zorn's Bagatelles Marathon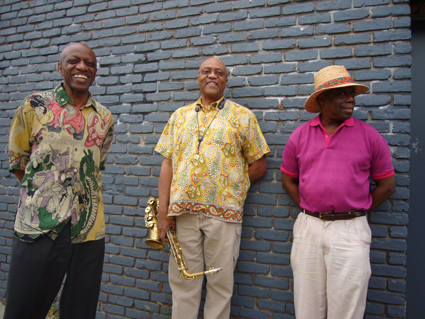 TRIO 3
Reggie Workman: Bass, Oliver Lake: Saxophones, Andrew Cyrille: Drums
March 21-26, 2017: Village Vanguard NYC, USA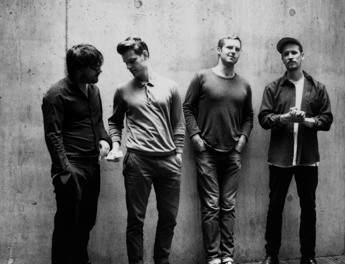 LILLINGER - ELDH - SLAVIN - EVANS
AMOK AMOR
Im Mai erscheint auf Intakt Records die neue Platte von AMOK AMOR.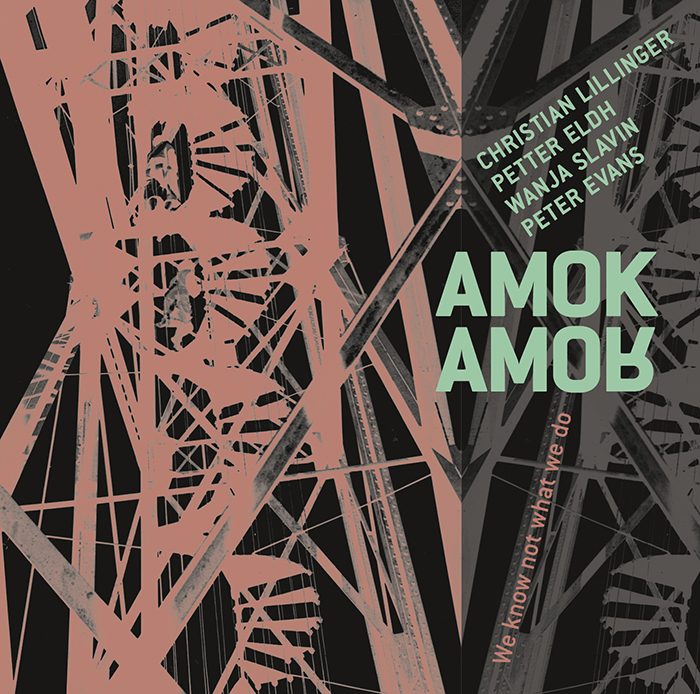 LILLINGER - ELDH - SLAVIN - EVANS. AMOK AMOR. WE KNOW NOT WHAT WE DO. Intakt CD 279.

Tourdaten von AMOK AMOR:

23.3. Studio Frei, Nuernberg
24.3 AMR Festival, Geneve
26.4. Bimhuis, Amsterda
27.4. Jazzhouse, Copenhagen
28.4. Nasjonal Jazzscene Victoria, Oslo
30.4. Cheltenham Festival, Cheltenham
1.5. Vortex, London
2.5. Porgy&Bess, Wien
3.5. Bix, Stuttgart
4.5. Taktlos Festival, Zürich
5.5. XJazz, Berlin
6.5. at Jazzclub, Nordhausen
8.5. at Jazzclub, Hannover
PIERRE FAVRE SOLO
+ PIERRE FAVRE DRUMSIGHTS
BIRTHDAY CELEBRATION CONCERTS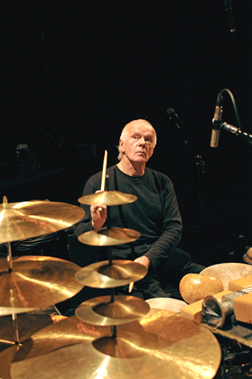 Do 18. Mai 2017. Theater Stok, Zürich: PIERRE FAVRE SOLO
Fr 19. Mai 2017. Theater Stok, Zürich: PIERRE FAVRE SOLO
Sa 20. Mai 2017. Theater Stok, Zürich: PIERRE FAVRE SOLO
So 21. Mai 2017. Theater Stok, Zürich PIERRE FAVRE DRUMSIGHTS with Valeria Zangger (dr), Markus Lauterburg (dr), Chris Jaeger (dr), Pierre Favre (dr)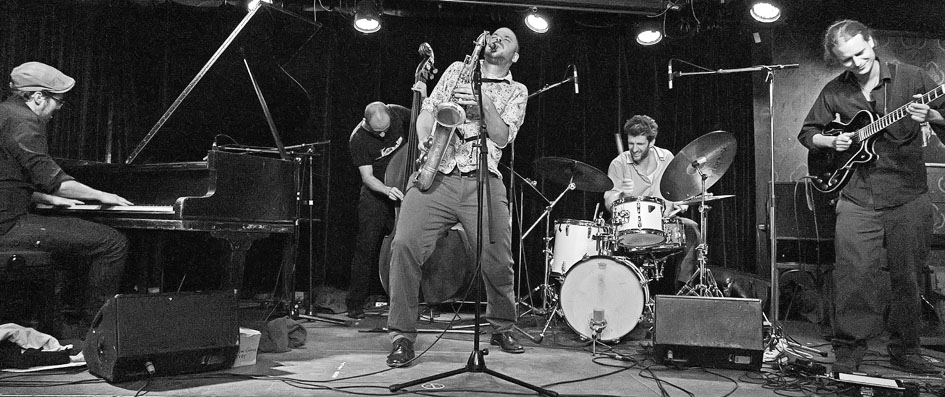 CHRISTOPH IRNIGER PILGRIM
Christoph Irniger: Tenor Saxophone, Dave Gisler: Guitar, Stefan Aeby: Piano, Raffaele Bossard: Bass, Michi Stulz: Drums
23.03.17 Jazzclub in der Tuchlaube, Aarau (CH)
21.04.17 Bejazz, Bern (CH)
23.04.17 Intakt Festival @ Vortex, London (UK)
29.4. 17 BrayJazz Festival, Dublin (IE)
10.05.17 Victoria Nasjonal Jazzscene, Oslo (NO)
11.05.17 Jazzfestival, Trondheim (NO)
12.05.17 Jazzfestival, Schaffhausen (CH)
13.05.17 Maijazz Festival, Stavanger (NO)
02.06.17 Nattjazz Festival, Bergen (NO)
21.10.17 Jazz Mission im Prediger, Schwäbisch Gmünd

CHRISTOPH IRNIGER TRIO
12.6. Villa Schneckenmann, Zürich (CH)
13.6. Jazz+ in der Seidelvilla, München (DE)
14.6. Tropical, Traunstein (DE)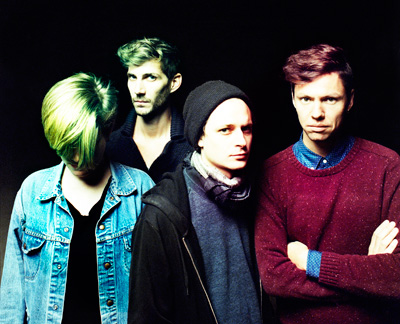 FLORIAN EGLI WEIRD BEARD
Florian Egli: Saxophone
Dave Gisler: Guitar
Martina Berther: E-Bass
Rico Baumann: Drums

25.04.17 Intakt Festival Vortex Jazz Club, London (GB)
13.07.17 Goethe Garten Festival, Lissabon (P)
14.07.17 Jazz ao Centro Club, Coimbra (P)
11.09.17 - 28.09.17 Columbia Tour (tba)
14.12.17 Bird's Eye, Basel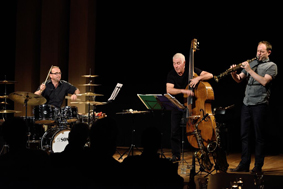 JÜRG WICKIHALDER BEYOND WITH BARRY GUY AND LUCAS NIGGLI
Jürg Wickihalder: Saxophone, Barry Guy: Bass, Lucas Niggli: Drums
16.4.2017: Vortex, London (GB) Intakt in London
22.4.2017: Barrow River Festival (IRL)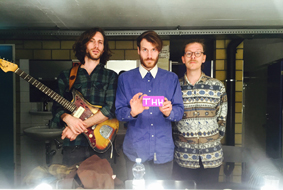 TRIO HEINZ HERBERT

Dominic Landolt: Guitar
Ramon Landolt: Hammond, Synth., Samples
Mario Haenni: Drums

CD RELEASE CONCERTS 24.-27. März 2017: Kunstraum Walcheturm, Zürich.
2/3/17 Cavallo Infernale, Rösslibar Zürich
11/3/17 Jazzclub ALLMEND, oberengstringen
24/3/17 Walcheturm Zürich Release on Intakt and Performance week
25/3/17 Walcheturm Zürich Release on Intakt and Performance week
26/3/17 Walcheturm Zürich Release on Intakt and Performance week
27/3/17 Walcheturm Zürich Release on Intakt and Performance week
3/4/17 Moods, Zürich
18/4/17 LEIPZIG TBA
20/4/17 Berlin TBA
21/4/17 Berlin TBA
24/4/17 ISEBÄHNLI, BADEN
21/5/17 BEE-FLAT IM PROGR, BERN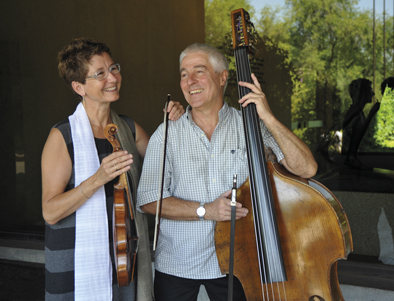 MAYA HOMBURGER - BARRY GUY
9. Mai 2017 in der Neuen Sächsischen Galerie in Chemnitz, Beginn 19.30 Uhr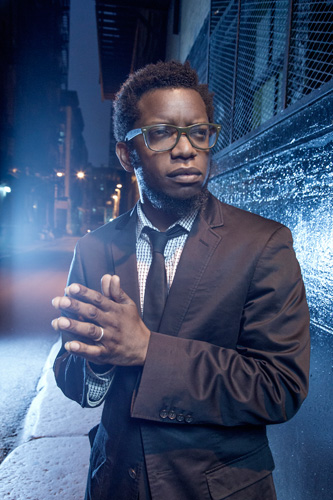 ARUAN ORTIZ

October 5, 2017: Cenon (F), Le Rocher de Palmer
Tour dates (information: ralph@gluch.ch):

27. September - 8. Oktober 2017: Aruan Ortiz Trio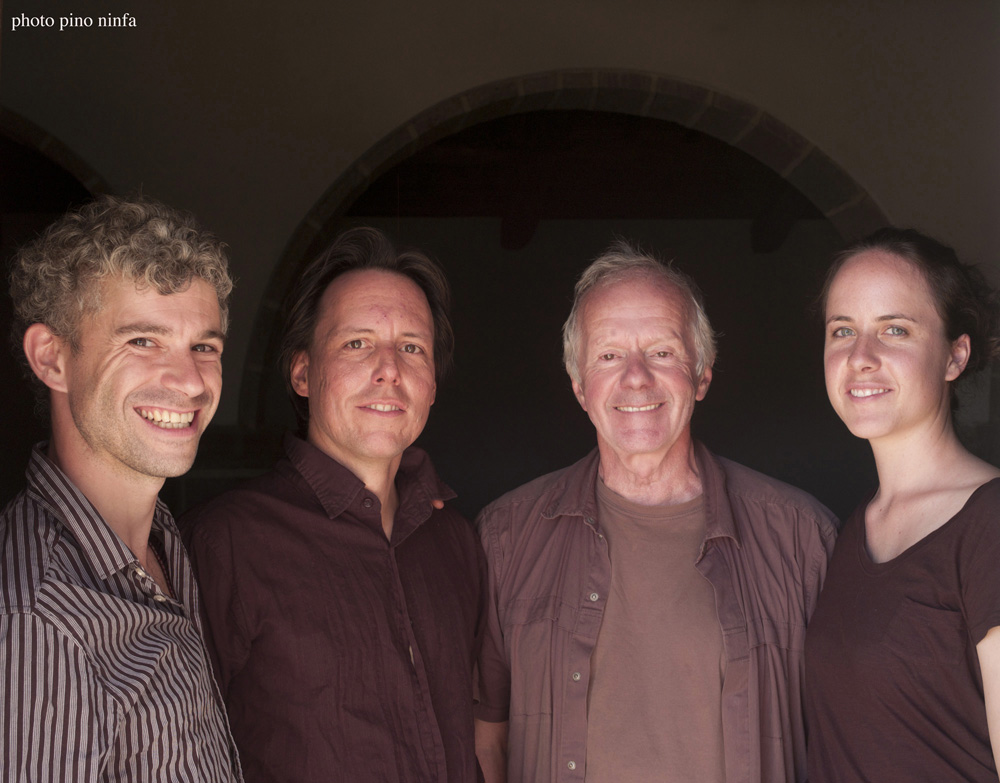 PIERRE FAVRE DRUMSIGHTS
Valeria Zangger Drums, Chris Jaeger Drums, Markus Lauterburg Drums, Pierre Favre Drums, Compositions


Wednesday, April 26, 2017, Intakt Festival in London, Vortex Jazz Club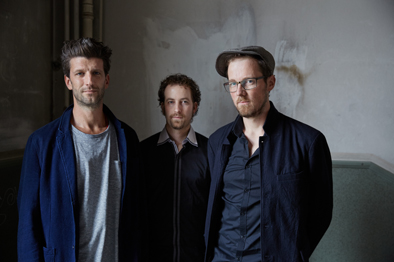 STEFAN AEBY TRIO
Stefan Aeby: Piano, André Pousaz: Bass, Michi Stulz: Drums
31.3. 2017 bad bonn, düdingen
24.4. 2017 vortex, london (Intakt in London)
INGRID LAUBROCK at VORTEX LONDON
INTAKT IN LONDON

Saturday, April 22, 2017, 8.30 pm: INGRID LAUBROCK SLEEPTHIEF
Ingrid Laubrock: Saxophone, Liam Noble: Piano, Tom Rainey: Drums

Sunday, April 23, 2017, 10.00 pm: AKI TAKASE – INGRID LAUBROCK
Aki Takase: Piano. Ingrid Laubrock: Saxophone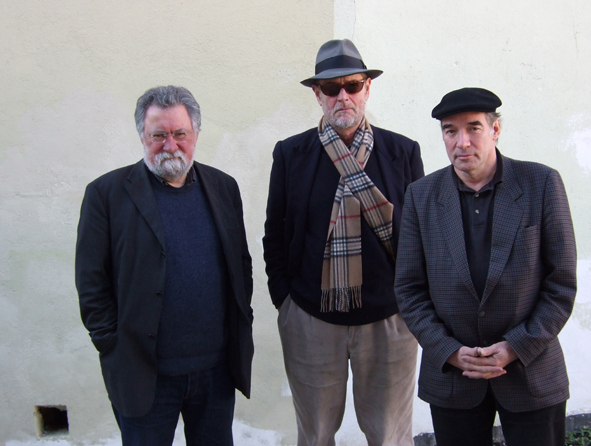 SCHLIPPENBACH TRIO

Alexander von Schlippenbach, Piano. Evan Parker: Saxophone. Paul Lovens: Drums
21. April London, Vortex, Intakt in London
OMRI ZIEGELE NOISY MINORITY WITH PERCY PERSCLOVE
Omri Ziegele, Saxophone, Voice, Jan Schlegel: E-Bass, Dieter Ulrich: Drums, Percy Persclove: Trumpet

19.4.2017 VORTEX, London INTAKT Records Festival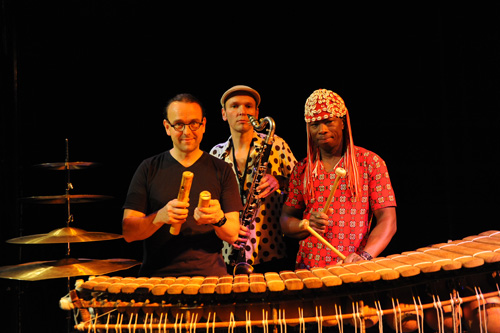 KEïTA - BRPNNIMANN- NIGGLI
Aly Keïta: Balafon
Jan Galega Brönnimann: Saxophon
Lucas Niggli: Drums

23.03.2017 Sigmaringen, Schlachthof
24.03.2017 Jazztage Dübendorf
25.03.2017 Villingen, Jazzclub
26.03.2017 BERN, BEE-FLAT IM PROGR
17.04.2017 London, VORTEX, INTAKT Records FestivaL
22.04.2017 BORRISTOWN, IRL, Braf-Festival

HARRY SOKAL DEPART
Harry Sokal: Tenor & Soprano Sax, Effects, Heiri Känzig: Bass, Martin Valihora: Drums
29. März - Porgy & Bess Wien - Depart refire sp Guest Jean Paul Bourelly
30. März - Moods Zürich - Depart refire sp Guest Jean Paul Bourelly
31. März - Club Voltaire Frankfurt - Depart refire
IRENE SCHWEIZER / HAN BENNINK
Sonntag, 12. März um 20.00h im
Kulturzentrum, Dieselstrasse 26 in Esslingen bei Stuttgart
GÜNTER BABY SOMMER. SONGS FOR KOMMENO
Savina Yannatou, voice; Floros Floridis, sopransax/clarinet/bassclarinet; Evgenios Voulgaris, yayil tanbour/oud;
Spilios Kastanis, bass, Günter Sommer, drums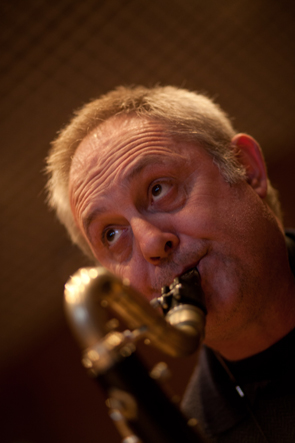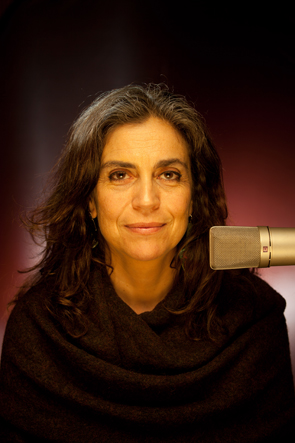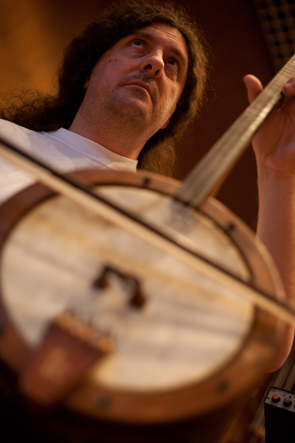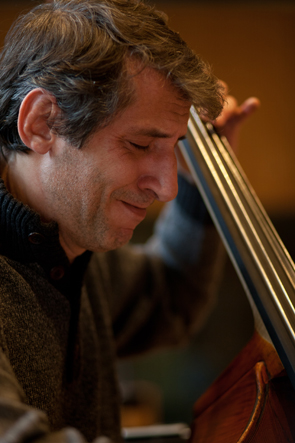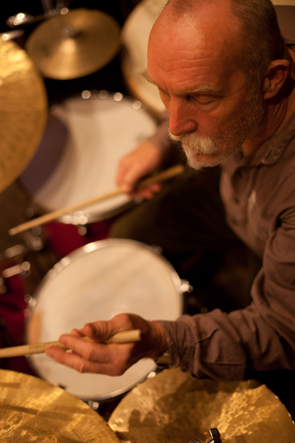 Floros Floridis, Savina Yannatou, Evgenios Voulgaris, Spilios Kstanis, Günter Baby Sommer. Fotos: Tobias Sommer