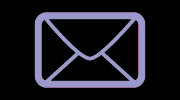 Contact

Intakt Records, P. O Box 468, CH-8024 Zurich, Switzerland
Phone +41-44-383 82 33. E-mail: intakt@intaktrec.ch

(Please note: We do NOT have anymore a Fax machine)
Have a nice time and see you soon on

http://www.intaktrec.ch
Adress of the office (no post adess)
Intakt Records, Binzstrasse 39 (3. Stock), 8045 Zürich, Switzerland.
Tram Nr. 5 or Nr. 13 to tramstation Laubegg or
Uetlibergbahn from Zürich mainstation to Station Binz (4 min from Zürich mainstation).
Newsletter

Subscribe our Email-Newsletter in English
Abonnieren sie unseren Email-Newsletter in Deutsch

ABOUT DEMOS / INQUIRIES
Unfortunately we don`t have the capacity to answer all the letters with demos, the mails with music files and the mails about demos that are being sent to us. We`re very sorry about that, but the amount of demos is too big for us to answer all properly. We appreciate that you show us the interest. Thank you!