Jazzpreis Berlin: Silke Eberhard
Zum vierten Mal wird 2020 der mit 15.000 Euro dotierte Jazzpreis Berlin verliehen.
Nach Gebhard Ullmann (Saxofon) 2017, Aki Takase (Piano) 2018 und Axel Dörner (Trompete) 2019
wird nun die Saxofonistin, Klarinettistin und Komponistin Silke Eberhard ausgezeichnet.
The Berlin Jazz Prize, endowed with 15,000 euros, will be awarded for the fourth time in 2020. After Gebhard Ullmann (saxophone) in 2017, Aki Takase (piano) in 2018,
and Axel Dörner (trumpet) in 2019, the saxophonist, clarinettist and composer Silke Eberhard is now being honoured.

Silke Eberhard on Intakt Records:
Silke Eberhard Trio "The Beeing Inn" with Jan Roder and Kay Lübke, Intakt CD 280
Aki Takase - Silke Eberhard "Ornette Coleman Anthology". Intakt CD 129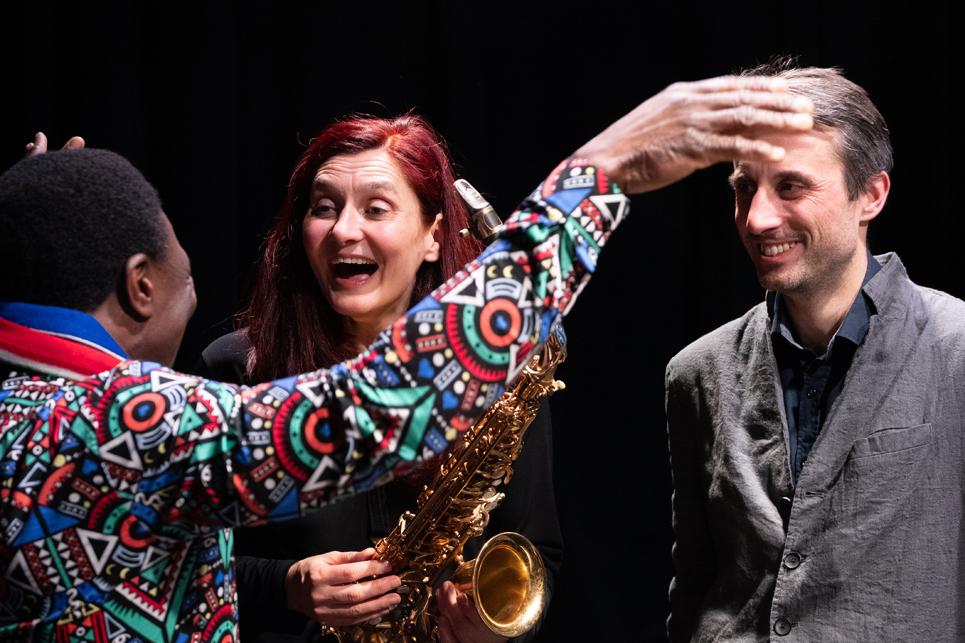 Photo: Palma Fiacco
Aly Keita, Angelica Niescier und Alexander Hawkins am unerhört-Festival 2019
Ein schöner Moment am unerhört-Festival 2019, eingefangen von der Photographin Palma Fiacco:
Aly Keita gratuliert der Saxophonistin Angelika Niescier und dem Pianisten Alexander Hawkins nach deren grandiosem Duo-Konzert im Jazzclub Moods. Aly Keita spielte am Nachmittag im Pfrundhaus-Bürgerasyl solo und besuchte den unerhört-Abend im Moods mit dem Duo-Konzert von Niescier-Hawkins.
Niescier und Hawkins spielten am unerhört-Festival ihr erstes Duo-Konzert. Weitere Auftritte werden folgen.
Und im Sommer 2020 werden die beiden ins Tonstudio gehen und für Intakt Records ein Duo-Album einspielen.
Aly Keita, Angelica Niescier and Alexander Hawkins at the unerhört-Festival 2019
A beautiful moment at the unerhört-Festival 2019, captured by the photographer Palma Fiacco.
Aly Keita congratulates the saxophonist Angelika Niescier and pianist Alexander Hawkins after their grandiose duo concert at the Jazzclub Moods. Aly Keita played solo at the Pfrundhaus-Bürgerasyl in the afternoon and attended the Niescier-Hawkins concert in the evening.
This was Niescier's and Hawkins' first duo concert and further appearances will follow.
In summer 2020 they will head into the studio and record a duo album for Intakt Records.

* * * * *
Photo: Francesca Pfeffer
Photo: Vienna State Opera

Lucas Niggli bei Olga Neuwirth's Orlando

an der Wiener Staatsoper


Lucas Niggli, der eigensinnige und klangfarbige Schlagzeuger aus der Schweiz, ist Solist in Olga Neuwerts Orlando, einem Auftragswerk der Wiener Staatsoper. Olga Neuwirths Musiktheater öffnet eine Tür ins Reich der Gleichzeitigkeit von Erlebtem, Erlesenem, Gehörtem, Wissen und Gefühl. Ins Reich der Fiktion also, aus Erinnerungen gebaut.
Die Uraufführung findet am 8. Dezember in Wien statt.

Weitere Aufführungen siehe Wiener Staatsoper

Lucas Niggli with Olga Neuwirth's Orlando at the Vienna State Opera


Lucas Niggli, the stubborn and sonorous percussionist from Switzerland, is the soloist in Olga Neuwerts Orlando, a work commissioned by the Vienna State Opera. Neuwirth's music theatre opens a door into the realm of the simultaneity of what has been experienced, what has been chosen, what has been heard, knowledge and feeling. In other words, the realm of fiction built from memories.
The premiere will take place on 8 December in Vienna. For further performances see Vienna State Opera. If you can't make it to Vienna you can live-stream the opera here on December 18.
ABONNIEREN SIE INTAKT RECORDS
Eine wachsende Gemeinde von MusikhörerInnen bezieht die Intakt-CDs im Abonnement.
Die AbonnentInnen erhalten die Intakt-CDs sofort nach Pressung per Post ins Haus geliefert.
Jährlich sind es sechs CDs. Die AbonnentInnen zahlen für die CD SFr. 25.- / 14.50 EUR (inkl. Versand).
Sie erleben musikalische Überraschungen und sind im Besitz des aussergewöhnlichen Katalogs von Intakt Records.
Die AbonnentInnen leisten mit ihrem Abo einen wichtigen Beitrag zur Existenz von Intakt Records.
Dank den AbonnentInnen kann Intakt Records langfristig planen.
Infos zum Intakt Abo
UPCOMING RELEASES 2020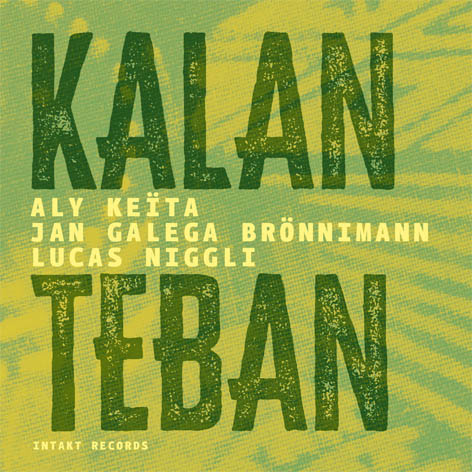 ALY KEÏTA - JAN GALEGA BRÖNNIMANN - LUCAS NIGGLI
KALAN TEBAN

Aly Keïta: Balafon, Voice
Jan Galega Brönnimann: Bass Clarinet, Contrabass Clarinet, Soprano Saxophone
Lucas Niggli: Drums, Percussion

Intakt CD 338/ 2020
Release date: January 2020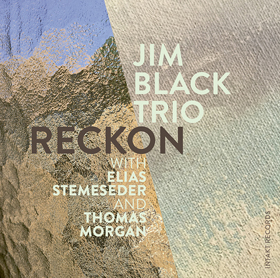 JIM BLACK TRIO
RECKON
Elias Stemeseder: Piano
Thomas Morgan: Bass
Jim Black: Drums

Intakt CD 334/ 2020
Release date: January 2020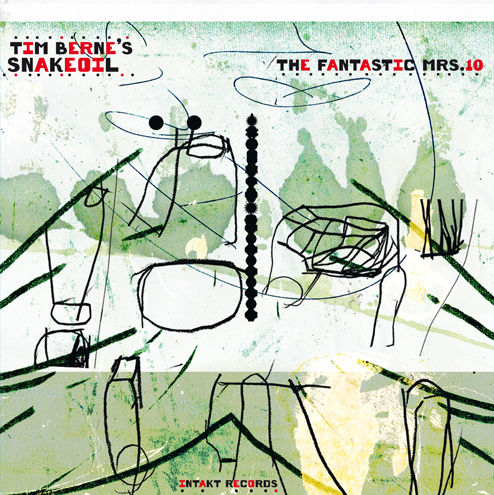 TIM BERNE'S SNAKEOIL
THE FANTASTIC MRS. 10

Matt Mitchell: Piano
Ches Smith: Drums, Vibraphon
Oscar Noriega: Clarinet
Marc Ducret: Guitar
Tim Berne: Alto Saxophone

Intakt CD 340/ 2020
Release date: February 2020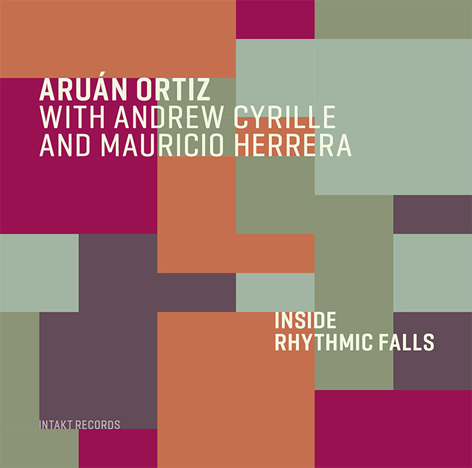 EVAN PARKER - PAUL LYTTON
COLLECTIVE CALLS (REVISITED) (JUBILEE)
Evan Parker: Tenor Saxophone
Paul Lytton: Drums

Intakt CD 339/ 2020
Release date: February 2020
OHAD TALMOR NEWSREEL SEXTET
LONG FORMS

Ohad Talmor: Tenor Saxophone, Composition
Shane Endsley: Trumpet
Miles Okazaki: Guitar
Jacob Sacks: Piano
Matt Pavolka: Acoustic Bass
Dan Weiss: Drums

Intakt CD 341/ 2020
Release date: March 2020
---------------------------------------------
ARUÁN ORTIZ WITH ANDREW CYRILLE AND MAURICIO HERRERA
INSIDE OF RHYTHMIC FALLS

Aruán Ortiz: Piano, Voice
Andrew Cyrille: Drums, Voice
Mauricio Herrera: Percussion, Voice

Intakt CD 339/ 2020
Release date: March 2020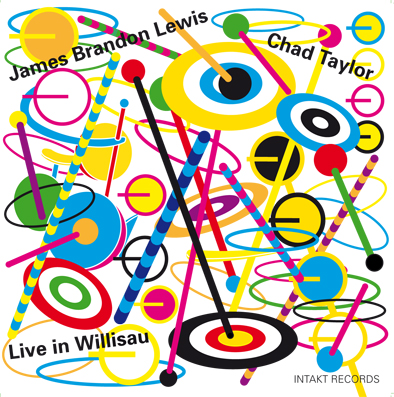 JAMES BRANDON LEWIS - CHAD TAYLOR
LIVE IN WILLISAU

James Brandon Lewis: Tenor Saxophone
Chad Taylor: Drums, Mbira

Intakt CD 342 / 2020
Release date: April/May 2020
---------------------------------------------
ALEXANDER HAWKINS AND TOMEKA REID
SHARDS AND CONSTELLATIONS

Alexander Hawkins: Piano
Tomeka Reid: Cello

Intakt CD 344 / 2020
Release date: April/May 2020
---------------------------------------------
INGRID LAUBROCK - KRIS DAVIS

Ingrid Laubrock: Saxophone
Kris Davis: Piano

Intakt CD 345 / 2020
Release date: April/May 2020
---------------------------------------------
OMRI ZIEGELE TOMORROW TRIO
ALL THOSE YESTERDAYS

Omri Ziegele: Saxophone, Voice
Christian Weber: Bass
Han Bennink: Schlagzeug

Intakt CD 343 / 2020
Release date: May 2020
---------------------------------------------
ALEXANDER VON SCHLIPPENBACH
SLOW MUSIC FOR AKI – PIANO SOLO

Alexander von Schlippenbach: Piano

Intakt CD 346 / 2020
Release date: Herbst 2020
© 2020 Intakt Records | P.O. Box, 8024 Zürich, Switzerland | intakt@intaktrec.ch | +41 (0) 44 383 82 33