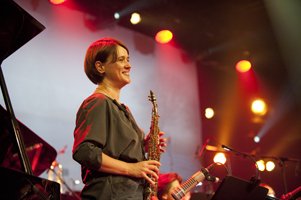 INGRID LAUBROCK ON HER 50TH BIRTHDAY
Intakt Records congratulates Ingrid Laubrock on her 50th birthday (September 24). Since 2007 we have been working intensively with Ingrid, taking an exciting editorial journey through some wonderful projects. Laubrock's 17 releases on Intakt Records showcase an outstanding musician and a great personality. This Summer we released BLOOD MOON (Intakt CD 345) - Ingrid's long-awaited duo CD with pianist Kris Davis. This November we will release a monumental new project by Laubrock – a double CD titled DREAMT TWICE, TWICE DREAM. MUSIC FOR CHAMBER ORCHESTRA AND SMALL ENSEMBLE (Intakt 2-CD 355). Watch this space.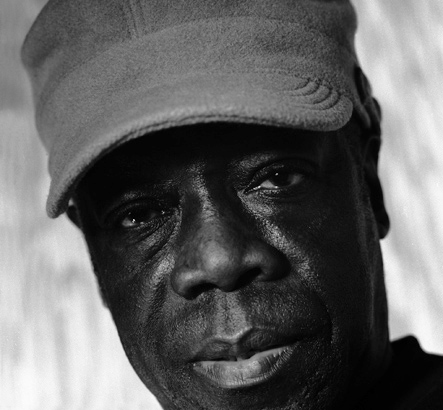 . Andrew Cyrille. Photo: Dominik Huber

CONGRATULATION ANDREW CYRILLE
Der amerikanische Schlagzeuger Andrew Cyrille ist, wie die Doris Duke Charitable Foundation am 17. September mitteilte, mit dem Doris Duke Artis Award ausgezeichnet worden. Der Preis ist mit 275'000 US-Dollar dotiert. Wir gratulieren dem grossen Schlagzeuger. Auf Intakt Records ist Andrew Cyrille mit 11 Veröffentlichungen präsent: u. a. mit Anthony Braxton, Irène Schweizer, mit dem Trio 3 (Oliver Lake, Reggie Workman), mit Geri Allen, Jason Moran, Vijay Iyer und dieses Jahr auf der CD "Inside Rhythmic Falls" mit dem Pianisten Aruán Ortiz. Das Vision-Festival in New York feierte Andrew Cyrille letztes Jahr mit einer Carte Blanche.
Congratulations to Andrew Cyrille on his Doris Duke Fdn Artist Award. The Doris Duke Charitable Foundation (DDCF) announced September 17, 2020 the names of the 2020 Doris Duke Artists, each receiving an award of $275,000 intended as an investment in and celebration of these artists and their ongoing contributions to the fields of contemporary dance, jazz and theater. – We at Intakt Records congratulate the great drummer. On Intakt Records Andrew Cyrille is present with 11 releases: among others with Anthony Braxton, Irène Schweizer, with Trio 3 (Oliver Lake, Reggie Workman) with Geri Allen, Jason Moran, Vijay Iyer and this year on the CD "Inside Rhythmic Falls" with the pianist Aruán Ortiz. The Vision Festival in New York celebrated Andrew Cyrille last year with a Carte Blanche.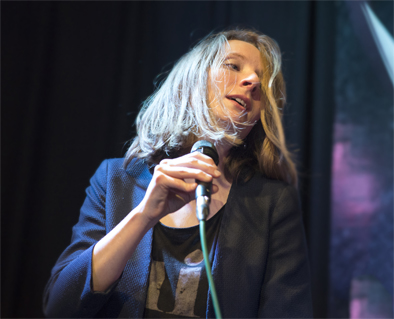 .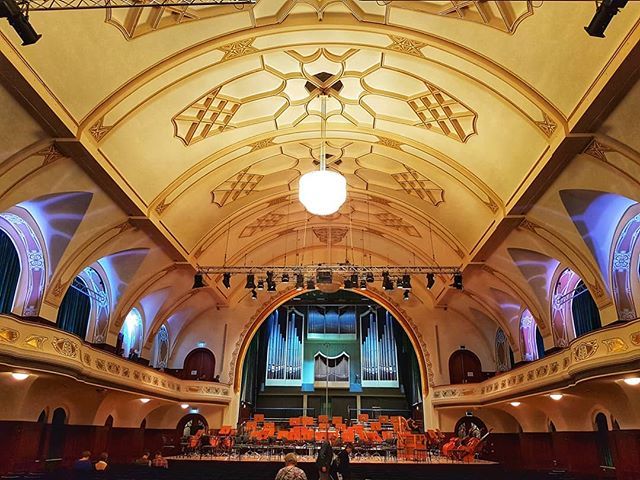 Sarah Buechi Septet + Jena Philharmonic
Sarah Buechi's Swiss septet "Contradiction of Happiness" will be recording a new album for Intakt Rcords and play three concerts with the Jena philharmonic end of September/beginning of October 2020. Sara Buechi wrote 13 pieces of music for Jazz septet and (chamber) Orchestra for this very special occasion. It is a collaboration with Thomas Eckardt from Jazzmeile Thüringen (www.jazzmeile.org) and Simon Gaudenz (conductor of the Jena philharmonic).

Jenaer Philharmonie - Simon Gaudenz - Dirigent/conductor
+ Sarah Buechi Septet with Sarah Buechi - voc+comp, Vincent Membrez - p, Wolfgang Zwiauer - b, Lionel Friedli - dr, Estelle Beiner - vio, Isabelle Gottraux - vla, Sara Oswald - cello
28th - 30th of September 2020 - rehearsals + CD recording @ Volkshaus, Jena
2nd of October 2020 - 8-9 pm - concert 1 @ Volkshaus, Jena
3rd of October 2020 - 5.30-6.30 pm - concert 2 @ Volkshaus, Jena
3rd of October 2020 - 8.30-9.30 pm - concert 3 @ Volkshaus, Jena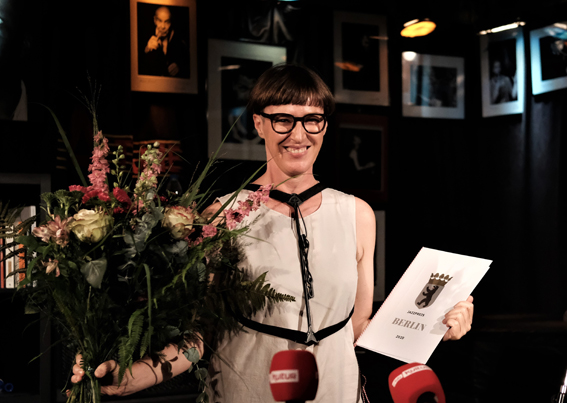 (c) Cristina Marx/Photomusix
SILKE EBERHARD - JAZZPREIS BERLIN
Am 13. August 2020 wurde der Berliner Jazzpreis der Saxofonistin, Klarinettistin und Komponistin Silke Eberhard verliehen. Das Preisträgerinnenkonzert fand im Berliner Jazzclub A -Trane statt – es war seit fünf Monaten das erste Konzert von Silke Eberhard vor Publikum. Für diesen Abend hatte Silke Eberhard ein komplett neues Programm komponiert, das sie mit ihrem Trio aufführte, zu dem der Bassist Jan Roder und der Schlagzeuger Kay Lübke gehören. Am folgenden Tag nahm das Trio in Zusammenarbeit mit dem rbb im Studio des rbb das neue Programm für eine Album, das im kommenden Jahr bei Intakt Records erscheinen wird, auf.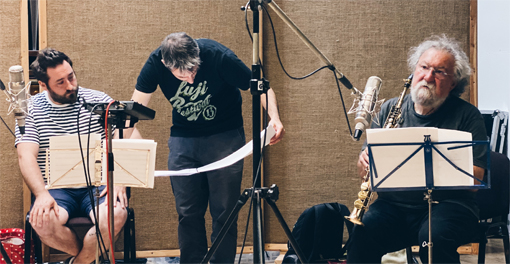 Percy Pursglove, Alexander Hawkins, Evan Parker
ALEXANDER HAWKINS - BIRTHDAY PROJECT FOR LARGE ENSEMBLE
Alexander Hawkins präsentiert zu seinem 40. Geburtstag in 2021 ein Large Ensemble Projekt. Die Aufnahmen fanden Ende Juli 2020 in London statt. Die CD erscheint im Januar 2021 auf Intakt Records.
Hawkins entwickelt eine Auftragsarbeit des Dirigenten und Komponisten Aaron Holloway-Nahum für eine Stunde Musik für das Riot Ensemble im Jahr 2018 weiter - ein Stück für Evan Parker und Alexander Hawkins mit Streichensemble. Er erweitert das Ensemble, ergänzt die Komposition mit fertigen Stücken und Notizen und Fragmenten. Hawkins schreibt uns: «Diese Aufnahmesitzung war für so viele von uns auf dem Album eine erste Gelegenheit, nach dem Lockdown Musik zu spielen, und ich hoffe, dass etwas von dieser Freude, die wir alle empfunden haben, etwas gemeinsam machen zu können, in die Musik eingeflossen ist.»
Alexander Hawkins presents a Large Ensemble project for his 40th birthday in 2021. The recordings took place in London end of July, 2020. The CD will be released in January 2021 on Intakt Records.
Alexandander Hawkins writes us: "The genesis of this particular project was a commission in 2018 from conductor and composer Aaron Holloway-Nahum, for an hour of music for the Riot Ensemble. The first incarnation of the music was performed in early 2019, effectively as a concerto for two improvising soloists - Evan Parker and myself. (It's an echo no musician could miss, so I won't deny that I was thrilled at the chance to write a 'Parker with Strings' programme. I have had the great fortune to collaborate with Evan for over a decade now, in settings ranging from duo through to Evan's own large ensemble, but this is the first occasion on which I've had the privilege to have him play my own music.)
As I began to consider recording the music, I wanted to revise and expand it. Studying my scores, I noticed motivic connections between the movements, not all of which had been consciously made. I then noticed that a huge amount of what I'd written over the last few years - whether completed pieces or scraps in notebooks - was effectively worrying away at different transformations of this handful of (themselves connected) motivic kernels: and this fact provided the way forward for the expansion of the material.
This recording session was a first opportunity for so many of us on the album to play music after the lockdown, and my hope is that even a small bit of the joy we all felt at being able to make something together has found itself into the music."
(Lineup see below - Upcoming Releases)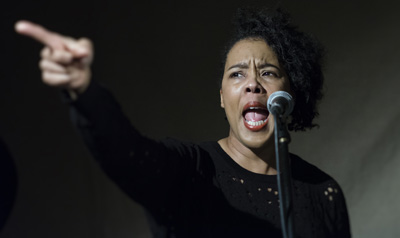 Elaine Mitchener
BLACK LIVES MATTER!
Wir stimmen mit den vielen Menschen überein, die - auch in der Schweiz - für BLACK LIVES MATTER auf die Strasse gehen. Die Diskriminierungspraxis in den USA und die Polizeigewalt schockieren. Auch in unserer nächsten Umgebung gibt es Rassismus.
Als Jazzlabel sehen wir uns als Teil einer Kultur der Diversität. Mit Respekt produzieren und dokumentieren wir eine Musik, die auf der afrikanisch-amerikanischen Erfahrung baut. Wir setzen uns dafür ein, dass die Stimmen der JazzmusikerInnen gehört werden.
Wir sind glücklich und stolz, zur Veröffentlichung grosser Musik beizutragen. Hören Sie aus unserem Katalog die Werke von Trio 3 mit Oliver Lake, Reggie Workman, Andrew Cyrille, oder Geri Allen, Wadada Leo Smith, Don Cherry, Louis Moholo-Moholo, George Lewis, Elaine Mitchener, James Brandon Lewis, Chad Taylor, Tomeka Reid, Anthony Braxton, Aruán Ortiz, Julius Eastman, Mary Lou Williams, David Murray, Jason Moran, Hamid Drake, William Parker, Gerald Cleaver, Melvin Gibbs, Aly Keïta, u .a. - Was für eine Musik!


PREIS DER DEUTSCHEN SCHALLPLATTENKRITIK: JIM BLACK TRIO
Die CD Jim Black Trio: Reckon. Jim Black, Elias Stemeseder, Thomas Morgan. INTAKT CD 334 ist mit dem Preis der deutschen Schallplattenkritik ausgezeichnet worden (Bestenliste 2/2020).
Die Jury schreibt: «Das ist die Neuerfindung des Klaviertrios aus dem Geiste des Instant Composing. Störrische HipHop-Rhythmen, klapperndes Schlagwerk, dann wieder metronomische Präzision: Die Trommeln Jim Blacks öffnen Räume der Imagination. Der Pianist Elias Stemeseder entpuppt sich als ein Multistilist, er surft durch Romantik, Minimalismus oder Bebop-Anleihen, und selbst in freien Passagen schafft er eine Atmosphäre kommunikativer Vertrautheit. Wo andere mit ihrem Bass nur Lücken füllen würden, legt Thomas Morgan einen roten Faden für die Improvisation aus. Aus bloßen Versuchsanordnungen entstehen so integrale Kostbarkeiten.» (Für die Jury: Peter Kemper)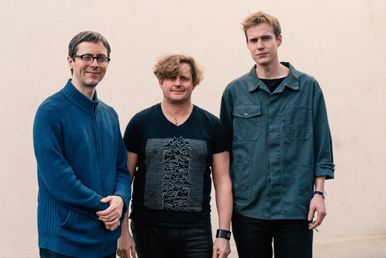 THE INTAKT LABEL PROFILE
"The Intakt Label is providing a supportive home for the Avant-Garde", writes Noah Berlatsky in his portrait about Intakt Records, which is published on Bandcamp. He features 10 Intakt-CDs.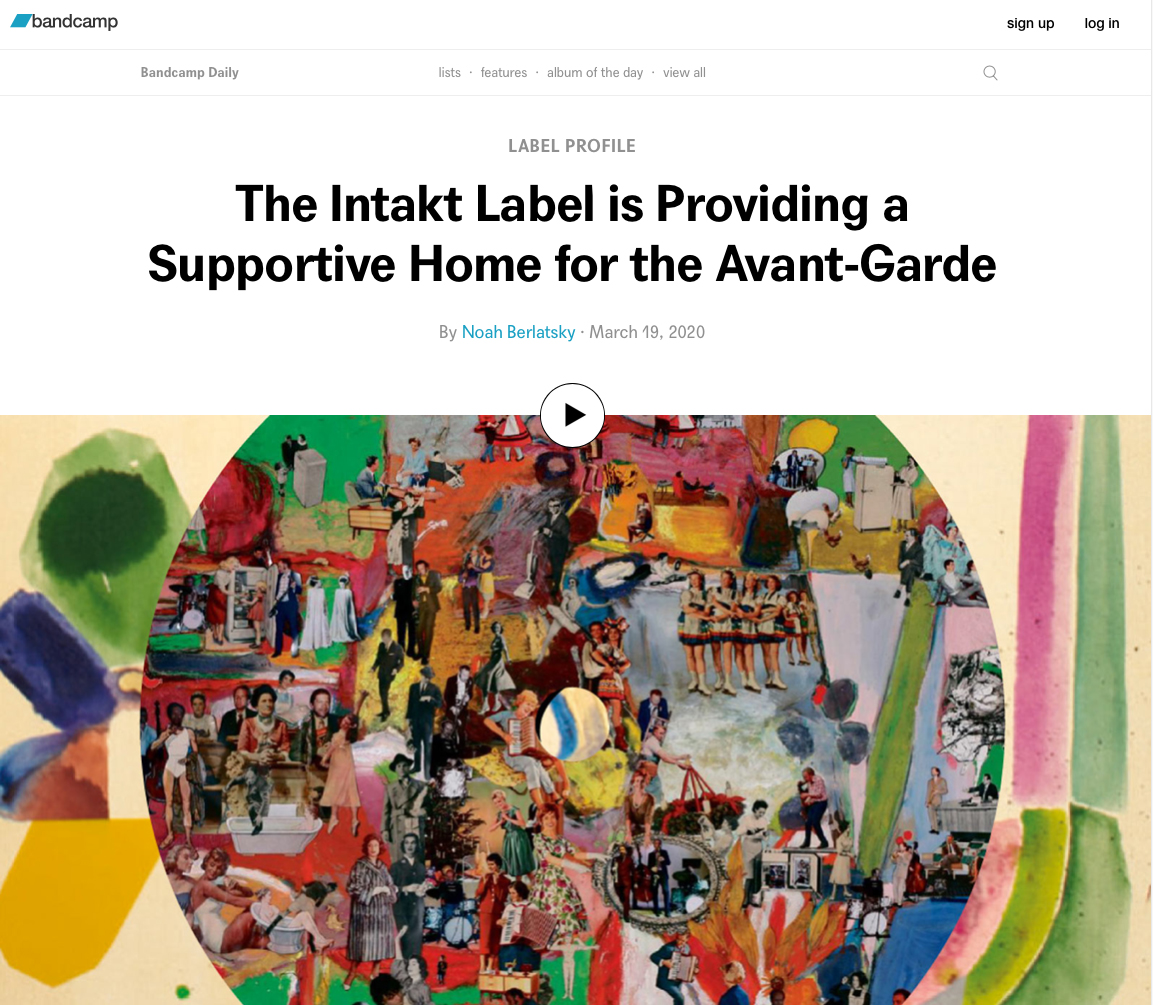 To the text by Noah Berlatsky: Bandcamp
To Intakt Bandcamp-Store
To the text by Noah Berlatsky: Intakt documentation
BANDCAMP'S SUPPORT
Bandcamp is waiving their revenue share to help artists and labels impacted by the Covid-19 pandemic:To continue supporting artists during the pandemic.
Bandcamp keep holding Bandcamp Fridays on the first Friday of every month for the rest of 2020.
The next one will be on October 2, 2020.
Please visit our Bandcamp store. Please support Intakt Records.
Thanks a million!
50 YEARS BARRY GUY LONDON JAZZ COMPOSERS ORCHESTRA
The adventure began in 1970. Some of the most innovative musicians of a new generation centred around the London
bassist and composer Barry Guy: pioneers who were developing a kind of music in Europe which abolished the distinctions
between Modern Jazz and New Music, between improvisation and advanced compositional techniques. Beginning
as a collective endeavour, over the years it evolved into an independent orchestra, buoyed by Barry Guy's charisma and
his talent for gathering outstanding musicians around him, integrating their individuality into his compositional forms.

Intakt Records produced many of Barry Guy's greatest works with the London Jazz Composers Orchestra and has
reissued the most important early works. The LJCO CD collection contains some of the most significant, as well as the
most beautiful and touching, orchestral works of our time. The fiftieth anniversary commemorations aim to bring some
of these musical treasures back into the spotlight, so that this music, which has already influenced the work of generations
of musicians can benefit many more listeners.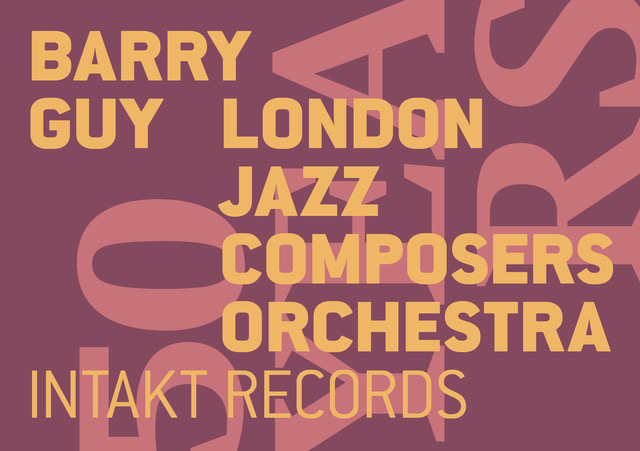 LONDON JAZZ COMPOSERS ORCHESTRA ON INTAKT RECORDS
with links to our Bancamp Store with all LJCO CDs for download <
ABONNIEREN SIE INTAKT RECORDS
Eine wachsende Gemeinde von MusikhörerInnen bezieht die Intakt-CDs im Abonnement.
Die AbonnentInnen erhalten die Intakt-CDs sofort nach Pressung per Post ins Haus geliefert.
Jährlich sind es sechs CDs. Die AbonnentInnen zahlen einen reduzierten Preis.
Sie erleben musikalische Überraschungen und sind im Besitz des aussergewöhnlichen Katalogs von Intakt Records.
Die AbonnentInnen leisten mit ihrem Abo einen wichtigen Beitrag zur Existenz von Intakt Records.
Dank den AbonnentInnen kann Intakt Records langfristig planen.
Infos zum Intakt Abo
UPCOMING RELEASES 2020 + 2021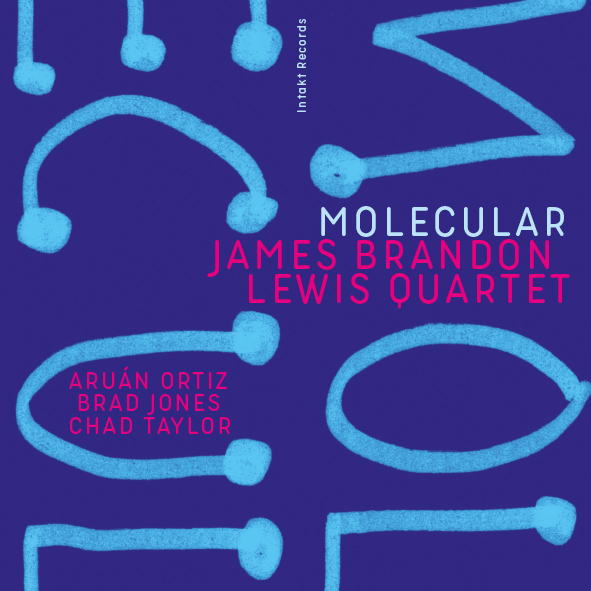 JAMES BRANDON LEWIS QUARTET
MOLECULAR

James Brandon Lewis: Tenor Sax, Compositions
Aruan Ortiz: Piano
Brad Jones: Bass
Chad Taylor: Drums

Intakt CD 350 / 2020
Release date: October 2020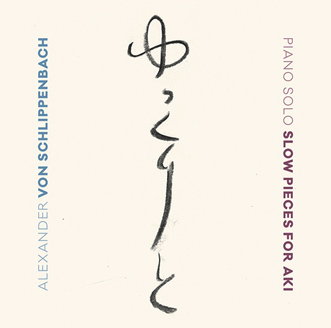 ALEXANDER VON SCHLIPPENBACH
SLOW PIECES FOR AKI – PIANO SOLO

Alexander von Schlippenbach: Piano

Intakt CD 346 / 2020
Release date: October 2020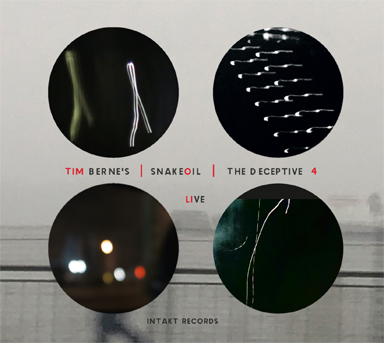 TIM BERNE'S SNAKEOIL
THE DECEPTIVE 4 – LIVE

Matt Mitchell: Piano
Ches Smith: Drums and Percussion
Oscar Noriega: Bb Clarinet and Bass Clarinet
Tim Berne: Alto Saxophone
Intakt CD 358 / 2 CDs
Release date: October 2020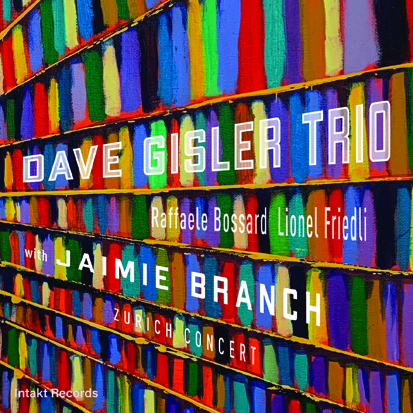 DAVE GISLER TRIO
FEAT. JAIMIE BRANCH
THE ZÜRICH CONCERT

Dave Gisler: Guitar
Raffaele Bossard: Bass
Lionel Friedli: Drums
Jaimie Branch: Trumpet

Intakt CD 357 / 2020
Release date: November 2020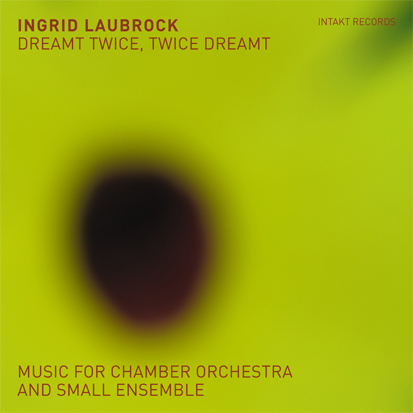 INGRID LAUBROCK
DREAMT TWICE, TWICE DREAMT
MUSIC FOR CHAMBER ORCHESTRA AND SMALL ENSEMBLE
DREAMT TWICE (CD 1)
EOS Chamber Orchestra:
Conductor: Susanne Blumenthal
Violin: Ségolène de Beaufond, Mayumi Sargent Harada, Alex Semeniuc Terese Pletkute, Volhar Hanchar, Christine Schäfer, Eva Csizmadia
Viola: Pauline Buss, Lydia Haurenherm
Cello: Mateusz Kwiatkowski, Tom Verbeke
Double Bass: Pierre Dekker
Flute: Roland Meschede
Oboe, English Horn: Anja Schmiel
Clarinet, Bass Clarinet: Blake Weston
Bassoon: Eugenie Ricard
Trumpet: Susanne Knoop
French-Horn: Chris Weddle
Trombone: Matthias Schuller

Soloists: Sam Pluta: Electronics, Cory Smythe: Piano, Quarter-Tone Keyboard,
Robert Landfermann: Double Bass, Tom Rainey: Drums, Ingrid Laubrock: Tenor and Soprano Saxophones
TWICE DREAMT (CD 2)
Ingrid Laubrock: Tenor and Soprano Saxophones
Cory Smythe: Piano and Quarter-Tone Keyboard
Sam Pluta: Electronics
+ Zeena Parkins: Electric Harp, Adam Matlock: Accordion, Josh Modney: Violin
Intakt CD 355 / 2 CDs
Release date: November 2020


------------------------------------------


ALEXANDER HAWKINS
TOGETHERNESS MUSIC
FOR SIXTEEN MUSICIANS
FEAT. EVAN PARKER
+ RIOT ENSEMBLE

Alexander Hawkins - piano, composition
Evan Parker - soprano saxophone
Aaron Holloway - Nahum - conductor
Rachel Musson - flute, tenor saxophone
Percy Pursglove - trumpet
James Arben - flute, bass clarinet
Neil Charles - double bass
Mark Sanders - drums, percussion
Matthew Wright - electronics
Benedict Taylor - viola
Hannah Marshall - 'cello
The Riot Ensemble:
Mandhira De Saram - violin
Marie Schreer - violin
Stephen Upshaw - viola
Louise McMonagle - 'cello
Marianne Schofield - double bass

Intakt CD 361 / 2021
Release date: January 2021

------------------------------------------

AKI TAKASE - CHRISTIAN WEBER - MICHAEL GRIENER
AUGE

Aki Takase: Piano
Christian Weber: Bass
Michael Griener: Drums

Intakt CD 356 / 2021
Release date: January 2021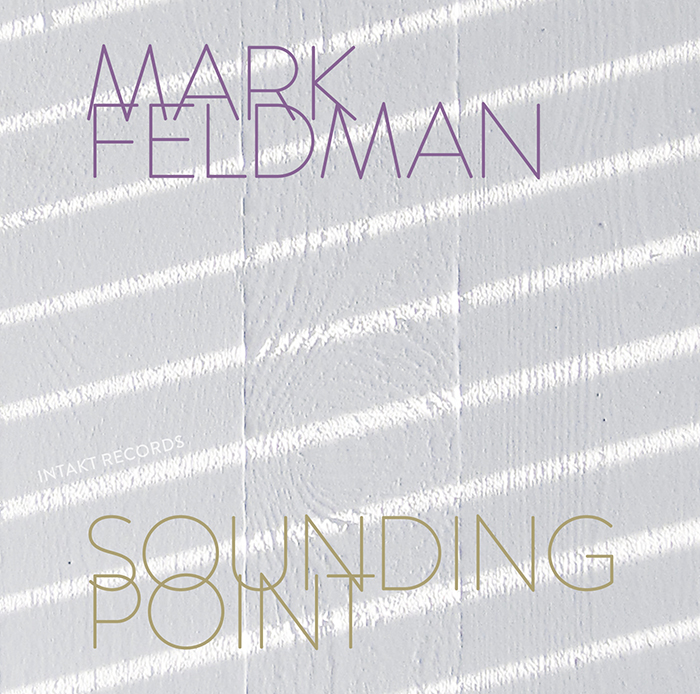 MARK FELDMAN
SOUNDING POINT

Mark Feldman: Violin Solo

Intakt CD 354 / 2021
Release date: 2021

© 2020 Intakt Records | P.O. Box, 8024 Zürich, Switzerland | intakt@intaktrec.ch | +41 (0) 44 383 82 33