PREIS DER DEUTSCHEN SCHALLPLATTENKRITIK: JIM BLACK TRIO
Die CD Jim Black Trio: Reckon. Jim Black, Elias Stemeseder, Thomas Morgan. INTAKT CD 334 ist mit dem Preis der deutschen Schallplattenkritik ausgezeichnet worden (Bestenliste 2/2020).
Die Jury schreibt: «Das ist die Neuerfindung des Klaviertrios aus dem Geiste des Instant Composing. Störrische HipHop-Rhythmen, klapperndes Schlagwerk, dann wieder metronomische Präzision: Die Trommeln Jim Blacks öffnen Räume der Imagination. Der Pianist Elias Stemeseder entpuppt sich als ein Multistilist, er surft durch Romantik, Minimalismus oder Bebop-Anleihen , und selbst in freien Passagen schafft er eine Atmosphäre kommunikativer Vertrautheit. Wo andere mit ihrem Bass nur Lücken füllen würden, legt Thomas Morgan einen roten Faden für die Improvisation aus. Aus bloßen Versuchsanordnungen entstehen so integrale Kostbarkeiten.» (Für die Jury: Peter Kemper)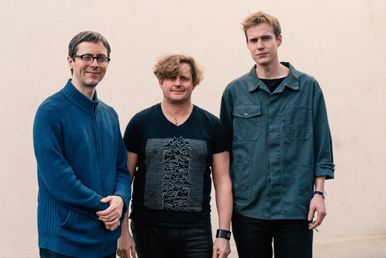 THE INTAKT LABEL PROFILE
"The Intakt Label is providing a supportive home for the Avant-Garde", writes Noah Berlatsky in his portrait about Intakt Records, which is published on Bandcamp. He features 10 Intakt-CDs.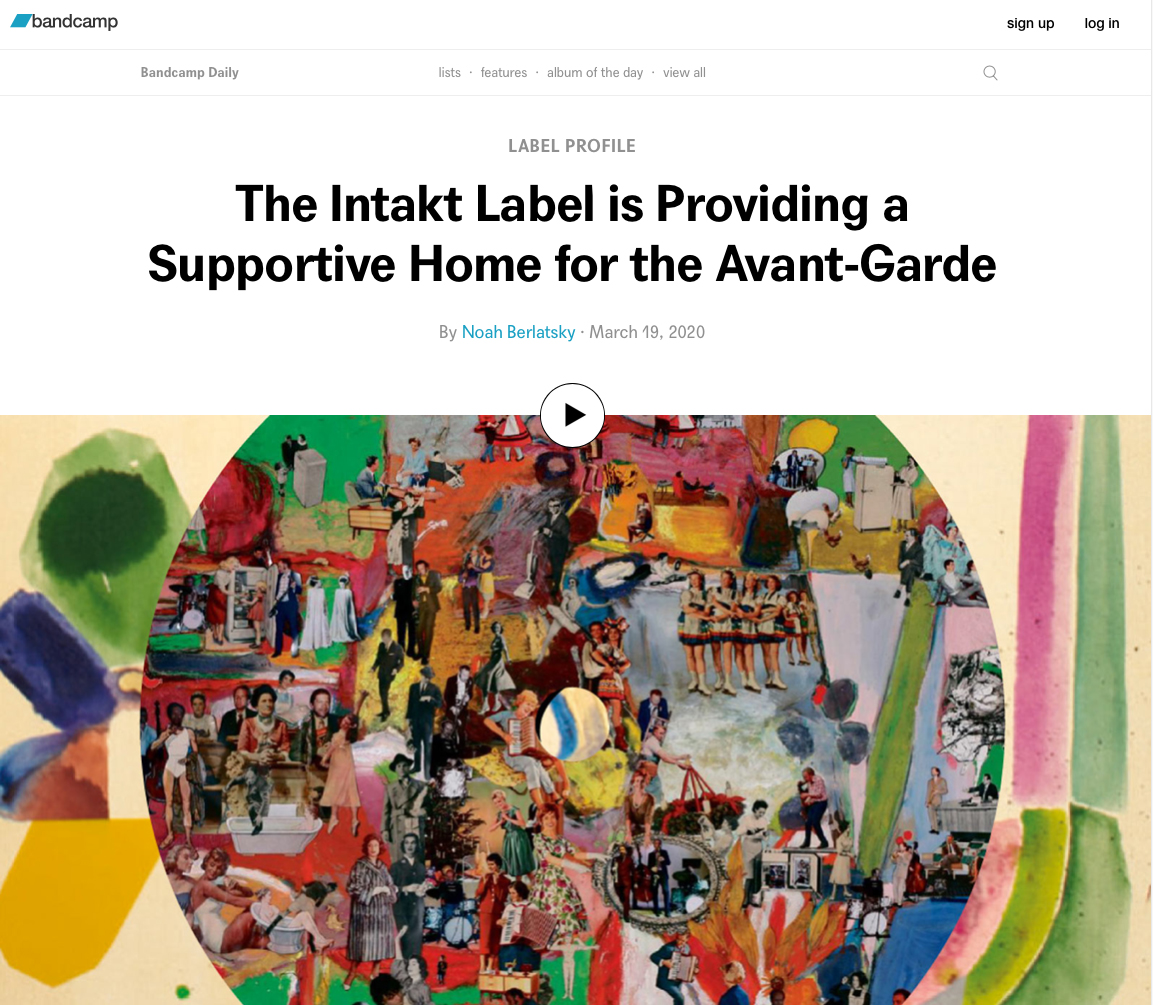 To the text by Noah Berlatsky: Bandcamp

To Intakt Bandcamp-Store

To the text by Noah Berlatsky: Intakt documentation

BANDCAMP'S SUPPORT
Bandcamp is waiving their revenue share to help artists and labels impacted by the Covid-19 pandemic:
Friday, June 5, 2020
Friday, July 3, 2020
from midnight to midnight PDT on each day.
Please visit our Bandcamp store. Please support Intakt Records.
Thanks a million!
50 YEARS BARRY GUY LONDON JAZZ COMPOSERS ORCHESTRA
The adventure began in 1970. Some of the most innovative musicians of a new generation centred around the London
bassist and composer Barry Guy: pioneers who were developing a kind of music in Europe which abolished the distinctions
between Modern Jazz and New Music, between improvisation and advanced compositional techniques. Beginning
as a collective endeavour, over the years it evolved into an independent orchestra, buoyed by Barry Guy's charisma and
his talent for gathering outstanding musicians around him, integrating their individuality into his compositional forms.

Intakt Records produced many of Barry Guy's greatest works with the London Jazz Composers Orchestra and has
reissued the most important early works. The LJCO CD collection contains some of the most significant, as well as the
most beautiful and touching, orchestral works of our time. The fiftieth anniversary commemorations aim to bring some
of these musical treasures back into the spotlight, so that this music, which has already influenced the work of generations
of musicians can benefit many more listeners.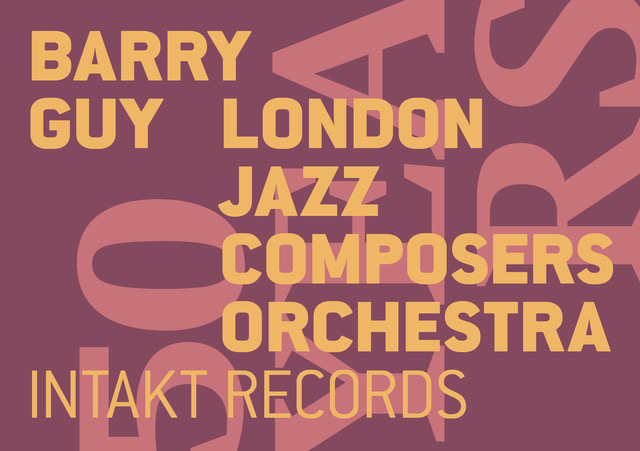 LONDON JAZZ COMPOSERS ORCHESTRA ON INTAKT RECORDS
with links to our Bancamp Store with all LJCO CDs for download
ABONNIEREN SIE INTAKT RECORDS
Eine wachsende Gemeinde von MusikhörerInnen bezieht die Intakt-CDs im Abonnement.
Die AbonnentInnen erhalten die Intakt-CDs sofort nach Pressung per Post ins Haus geliefert.
Jährlich sind es sechs CDs. Die AbonnentInnen zahlen für die CD SFr. 25.- / 14.50 EUR (inkl. Versand).
Sie erleben musikalische Überraschungen und sind im Besitz des aussergewöhnlichen Katalogs von Intakt Records.
Die AbonnentInnen leisten mit ihrem Abo einen wichtigen Beitrag zur Existenz von Intakt Records.
Dank den AbonnentInnen kann Intakt Records langfristig planen.
Infos zum Intakt Abo
UPCOMING RELEASES 2020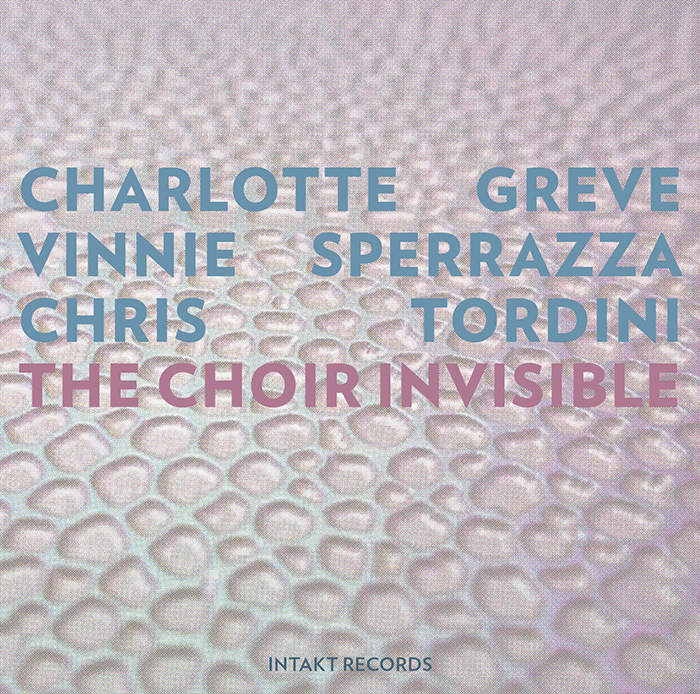 -

THE CHOIR INVISIBLE
GREVE - SPERRAZZA - TORDINI

Chris Tordini: Bass
Charlotte Greve: Saxophone
Vinnie Sperrazza: Drums

Intakt CD 347 / 2020
Release date: August 2020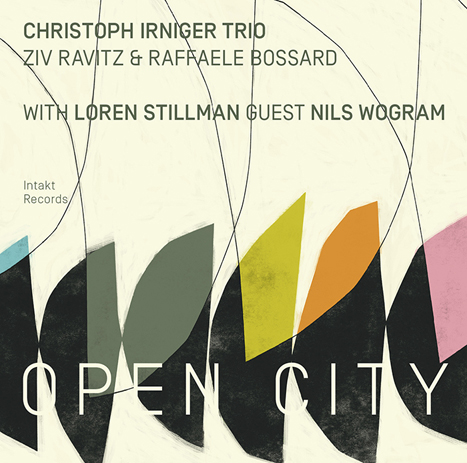 CHRISTOPH IRNIGER TRIO
WITH LOREN STILLMAN. GUEST: NILS WOGRAM

Christoph Irniger: Saxophone
Loren Stillman: Saxophone
Raffaele Bossard: Bass
Ziv Ravitz: Drums
Guest: Nils Wogram: Trombone

Intakt CD 349 / 2020
Release date: August 2020
-------------------------------------------
OM
IT'S ABOUT TIME

Urs Leimgruber: Reeds
Christy Doran: Guitar
Bobby Burri: Double Bass
Fredy Studer: Drums

Intakt CD 348 / 2020
Release date: September 2020
-------------------------------------------
SYLVIE COURVOISIER TRIO
FREE HOOPS

Sylvie Courvoisier: Piano, Composition
Kenny Wollesen: Drums
Drew Gress: Bass

Intakt CD 351 / 2020
Release date: September 2020
-------------------------------------------
JAMES BRANDON LEWIS QUARTET
MOLECULAR

James Brandon Lewis: Tenor Sax, Compositions
Aruan Ortiz: Piano
Brad Jones: Bass
Chad Taylor: Drums

Intakt CD 350 / 2020
Release date: October 2020
------------------------------------------
ALEXANDER VON SCHLIPPENBACH
SLOW MUSIC FOR AKI – PIANO SOLO

Alexander von Schlippenbach: Piano

Intakt CD 346 / 2020
Release date: October 2020

------------------------------------------
DAVE GISLER TRIO
FEAT. JAIMIE BRANCH

Dave Gisler: Guitar
Raffaele Bossard: Bass
Lionel Friedli: Drums
Jaimie Branch: Trumpet

Intakt CD 357 / 2020
Release date: November 2020

------------------------------------------
© 2020 Intakt Records | P.O. Box, 8024 Zürich, Switzerland | intakt@intaktrec.ch | +41 (0) 44 383 82 33