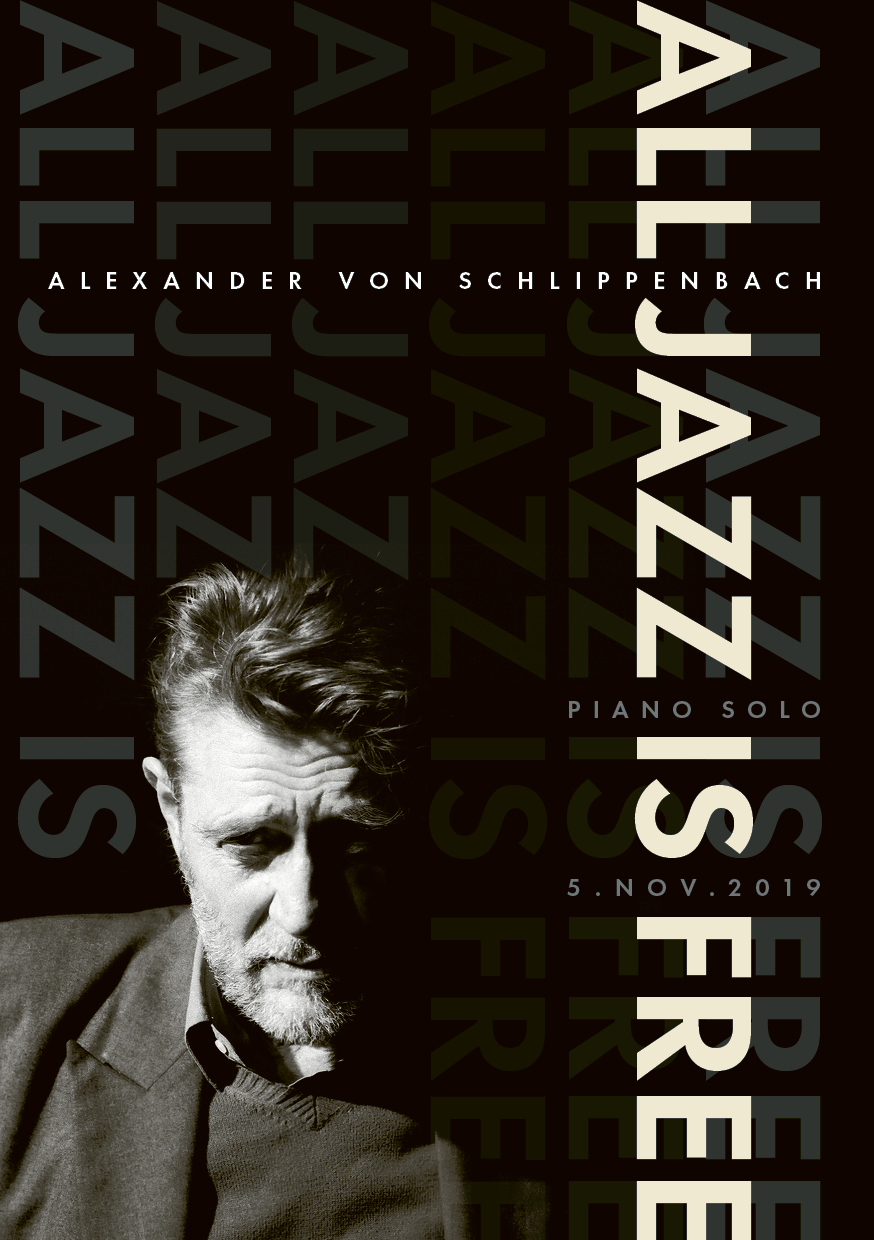 INTAKT KONZERTE ALEXANDER VON SCHLIPPENBACH SOLO
Auf Einladung von Intakt Records und in Zusammenarbeit mit SRF Kultur spielt Alexander von Schlippenbach Anfang November im Radiostudio in Zürich eine neue Solo-Platte ein. Im Rahmen dieser Aufnahmen präsentiert Alexander von Schlippenbach seine Solo-Musik dem Zürcher Publikum. Piano pur.

Alexander von Schlippenbach. Piano Solo. Kulturhaus Helferei: Dienstag 5. November, 18 Uhr.

Im Anschluss an dieses Solo-Konzert findet - exklusiv für die Intakt-AbonnentInnen - ein Gespräch mit Alexander von Schlippenbach statt in der neuen Reihe "Intakt-Werkgespräche". (19 Uhr).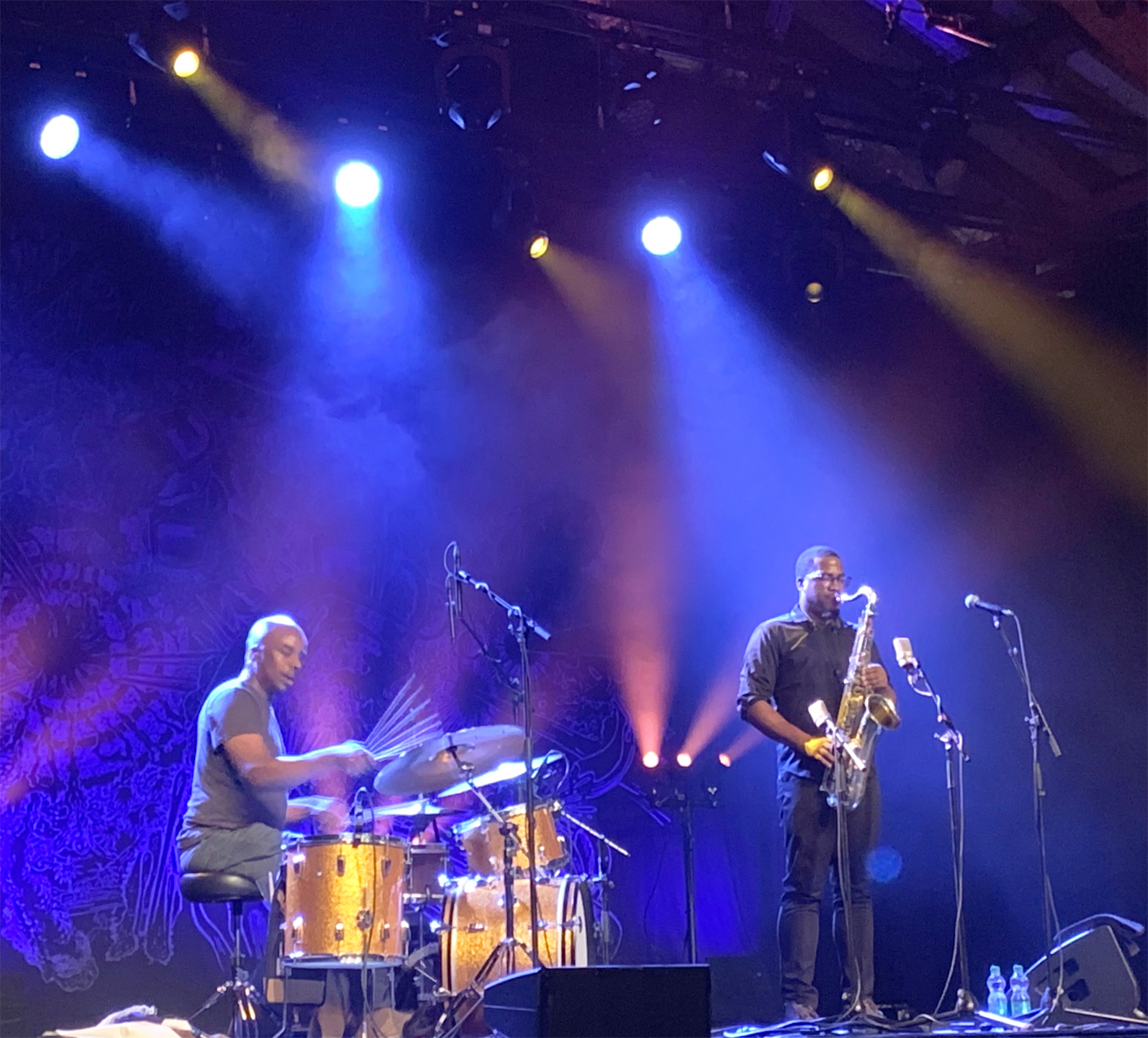 JAMES BRANDON LEWIS - CHAD TAYLOR. WILLISAU CONCERT
James Brandon Lewis and Chad Taylor played the final concert of this year's Willisau Jazz Festival. A veritable statement with reference to the history of great American jazz. One of the highlights of this year's festival. The concert is in line with the famous saxophone-drums duos of the Willisau Jazz Festival such as Dewey Redman - Ed Blackwell or Max Roach - Archie Shepp.
Intakt Records will release the Willisau live recording of James Brandon Lewis and Chad Taylor (in cooperation with SRF 2 Kultur) on CD next spring.
SCHWEIZER MUSIKPREIS 2019. PIERRE FAVRE
Die Jury des Schweizer Musikpreises gab Anfang Mai 2019 die 14 Preisträgerinnen und Preisträger der Schweizer Musikpreises 2019 bekannt. Unter den Ausgezeichneten ist der Jazzschlagzeuger Pierre Favre.
Von Pierre Favre sind folgende CDs auf Intakt Records erhältlich (Für zusätzliche Informationen zu den einzelnen CDs klicken Sie auf das Cover):



ABONNIEREN SIE INTAKT RECORDS. 6 CDS ZUM SPEZIALPREIS
Eine wachsende Gemeinde von MusikhörerInnen bezieht die Intakt-CDs im Abonnement. Die AbonnentInnen erhalten die Intakt-CDs sofort nach Pressung per Post ins Haus geliefert. Jährlich sind es sechs CDs. Die AbonnentInnen zahlen für die CD SFr. 25.- / 14.50 EUR (inkl. Versand). Sie erleben musikalische Überraschungen und sind im Besitz des aussergewöhnlichen Katalogs von Intakt Records. Die AbonnentInnen leisten mit ihrem Abo einen wichtigen Beitrag zur Existenz von Intakt Records. Dank den AbonnentInnen kann Intakt Records langfristig planen.
Infos zum Intakt Abo

DOKUMENTATION: ARCHIV (2011 - 2018)
UPCOMING RELEASES 2019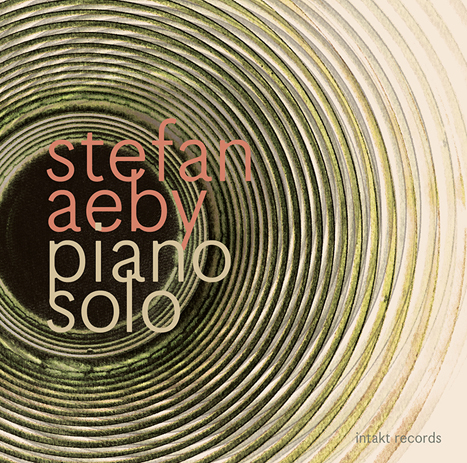 STEFAN AEBY
PIANO SOLO

Stefan Aeby: Piano, Electronics

Intakt CD 332/ 2019
Release date: September 2019
GOLDEN VALLEY IS NOW
REID ANDERSON - DAVE KING - CRAIG TABORN

Reid Anderson: Electric Bass, Electronics
Dave King: Acoustic and Electronic Drums
Craig Taborn: Synthesizers, Electric and Acoustic Piano

Intakt CD 325/ 2019
Release date: September 2019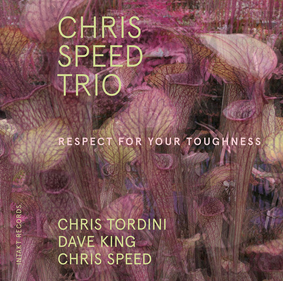 CHRIS SPEED TRIO
RESPECT FOR YOUR TOUGHNESS
Chris Speed: Tenor Saxophone
Chris Tordini: Bass
Dave King: Drums

Intakt CD 336/ 2019
Release date: October 2019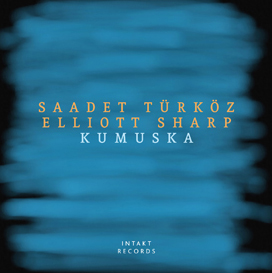 SAADET TÜRKÖZ - ELLIOTT SHARP
KUMUSKA

Saadet Türköz: Voice
Elliott Sharp: Guitar, Electronics

Intakt CD 328 / 2019
Release date: Oktober 2019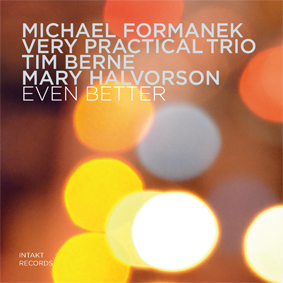 MICHAEL FORMANEK VERY PRACTICAL TRIO. MARY HALVORSON AND TIM BERNE
EVEN BETTER

Michael Formanek: Bass, Composition
Tim Berne: Saxophone
Mary Halvorson: Guitar

Intakt CD 335/ 2019
Release date: Oktober 2019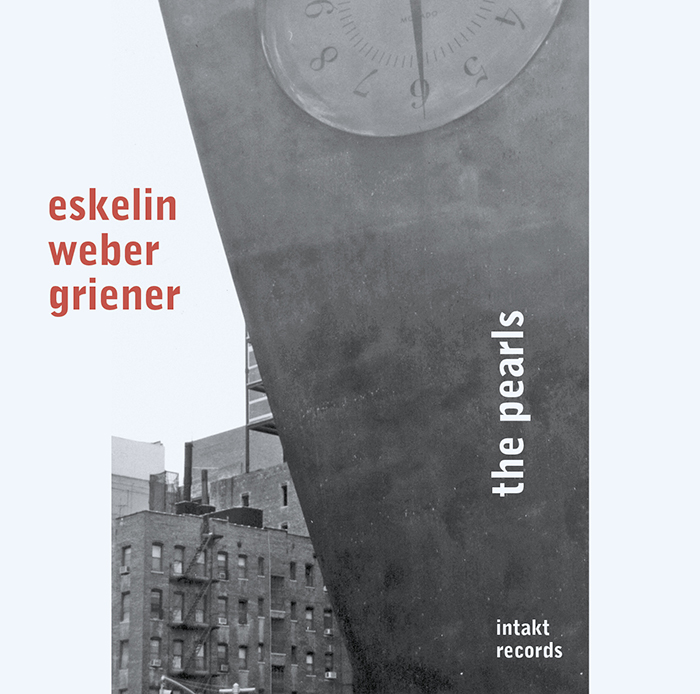 ESKELIN - WEBER - GRIENER
THE PEARLS

Ellery Eskelin: Saxophone
Christian Weber: Bass
Michael Griener: Drums

Intakt CD 331/ 2019
Release date: November 2019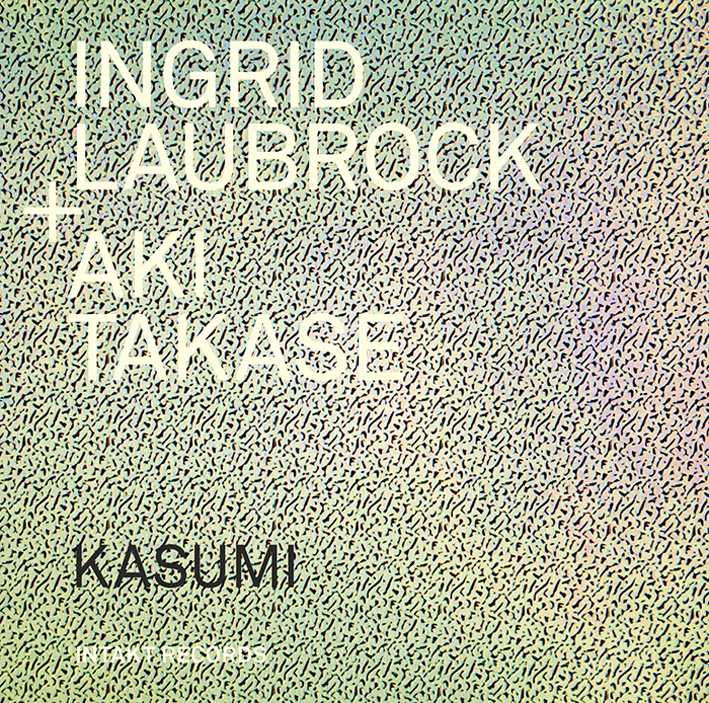 INGRID LAUBROCK - AKI TAKASE
KASUMI

Ingrid Laubrock: Saxophone
Aki Takase: Piano

Intakt CD 337/ 2019
Release date: November 2019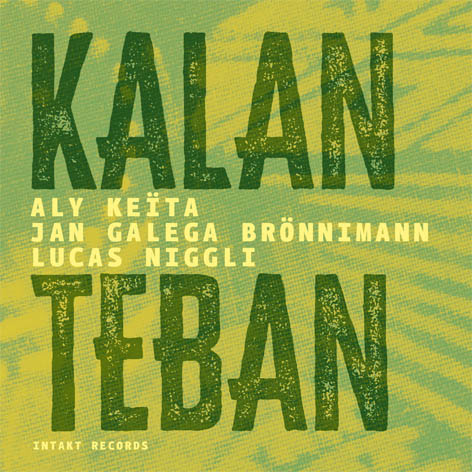 ALY KEÏTA - JAN GALEGA BRÖNNIMANN - LUCAS NIGGLI
KALAN TEBAN

Aly Keïta: Balafon, Voice
Jan Galega Brönnimann: Bass Clarinet, Contrabass Clarinet, Soprano Saxophone
Lucas Niggli: Drums; Percussion

Intakt CD 338/ 2020
Release date: January 2020
---------------------------------------------
JIM BLACK TRIO

Elias Stemeseder: Piano
Thomas Morgan: Bass
Jim Black: Drums

Intakt CD 334/ 2020
Release date: January 2020
---------------------------------------------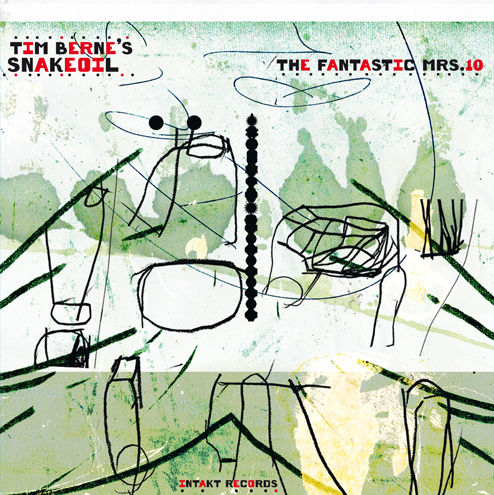 TIM BERNE'S SNAKEOIL
THE FANTASTIC MRS. 10

Matt Mitchell: Piano
Ches Smith: Drums, Vibraphon
Oscar Noriega: Clarinet
Marc Ducret: Guitar
Tim Berne: Alto Saxophone

Intakt CD 340/ 2020
Release date: February 2020
---------------------------------------------
EVAN PARKER - PAUL LYTTON

Evan Parker: Tenor Saxophone
Paul Lytton: Drums

Intakt CD 339/ 2020
Release date: February 2020

---------------------------------------------
OHAD TALMOR NEWSREEL SEXTET
LONG FORMS

Ohad Talmor: Tenor Saxophone, Composition
Shane Endsley: Trumpet
Miles Okazaki: Guitar
Jacob Sacks: Piano
Matt Pavolka: Acoustic Bass
Dan Weiss: Drums

Intakt CD 341/ 2020
Release date: March 2020
---------------------------------------------
ARUÁN ORTIZ WITH ANDREW CYRILLE AND MAURICIO HERRERA
INSIDE OF RHYTHMIC FALLS

Aruán Ortiz: Piano, Voice
Andrew Cyrille: Drums, Voice
Mauricio Herrera: Percussion, Voice

Intakt CD 339/ 2020
Release date: March 2020
---------------------------------------------
JAMES BRANDON LEWIS - CHAD THAYLOR
LIVE IN WILLISAU

James Brandon Lewis: Tenor Saxophone
Chad Taylor: Drums, Voice

Intakt CD 342 / 2020
Release date: April/May 2020
---------------------------------------------
INGRID LAUBROCK - KRIS DAVIS

Ingrid Laubrock: Saxophone
Kris Davis: Piano

Intakt CD 345 / 2020
Release date: April/May 2020
Follow us for new releases on Twitter, Facebook
Newsletter english / Newsletter deutsch


Intakt-Records-Shop for digital downloads. Intakt Bandcamp-Store-Seite