ELLIOTT SHARP CARBON
TRANSMIGRATION AT THE SOLAR MAX
Elliott Sharp: 8-String Guitarbass, Soprano Sax, Electronics, Samples & Textures
Zeena Parkins: Electric Harp
Bobby Previte: Drums
1. Analemma 13:27
2. Perihelion 10:38
3. Orrery 7:29
4. Aurora 12:53
5. Anthelion 9:32

Compositions by Elliott Sharp. Recorded in August 2009 by Jazzfestival Saalfelden.
Additional recording, remixing and mastering in 2017 by Elliott Sharp at Studio zOaR in New York.
Cover art: Cy Fore. Graphic design: Jonas Schoder.
Produced by Elliott Sharp and Intakt Records, Patrik Landolt.
Published by Intakt Records.

Intakt CD 311 / 2018
Elliott Sharp continues to publish exceptional projects with his Carbon ensembles. After the Carbon Quintet "Void Coordinates" and the three CD box "The Age of Carbon" with legendary recordings of the 80s, a new Carbon album is now being released on Intakt Records: "Transmigration at the Solar Max".
"Aready teeming, activity on the sun increases further culminating with the peak, an elevated state in which sunspots and flares proliferate with profound effects throughout the solar system: fever dreams, ecstatic dances, restless movements both of populations and thought, soul transfers.
On this occasion forces coalesced in the Austrian Tirol with drummer Bobby Previte and electric harpist Zeena Parkins joining Carbon for the manifestation of Transmigration At The Solar Max. Part cosmic turbulence and part roiling soundscape, Transmigration At The Solar Max travels through successively hypercharged zones, the musicians building their activities on and against shifting electro-acoustic drones and matrices of rhythm, unisons splitting and refracting." by Elliott Sharp, NYC, 2018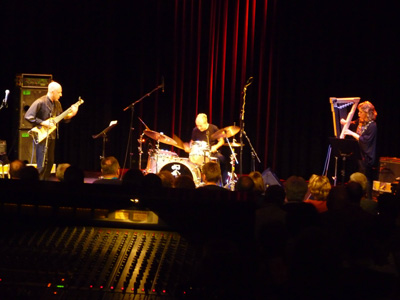 Photo: Elliott Sharp

Elliott Sharp setzt die Veröffentlichung aussergewöhnlicher Projekte mit seinen Carbon-Ensembles fort. Nach dem Carbon Quintet "Void Coordinates" und der Dreier-CD-Box "The Age of Carbon" mit den legendären Aufnahmen der 80er Jahre erscheint nun ein drittes Carbon-Album auf Intakt Records: "Transmigration at the Solar Max".
Elliott Sharp editiert und ergänzt den Live-Mitschnitt des Carbon-Trios mit Zeena Parkins und Booby Previt vom Jazzfestival Saalfelden. Schon das Konzert war ein energetisches Highlight. Die nun im Studio editierte und ergänzte Version zeigt die grosse Klang-, Noise und Rhythmusmeisterschaft von Sharp. Eine elektisierende Mischung aus Hardcore und Improvisation mit metallischen, rohen, komplexen und extrem groovigen Impulsen.
"Carbon waren immer eine der besten Bands aus der avancierten New Yorker Szene", schreibt ein deutscher Jazzkritiker.

MAILORDER-PRICE:
Schweiz: 30 SFr. plus 3 SFr. Porto/Versand
Deutschland/Österreich: 18 Euro plus 3 Euro Porto/Versand
International: VISA / MASTER: 30 SFr. plus 4.50 SFr. Postage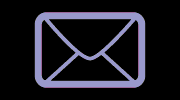 Please click here to order
Elliott Sharp on Intakt Records: All CDs
Zeena Parkins on Intakt Records: All CDs
Bobby Previte on Intakt Records: All CDs