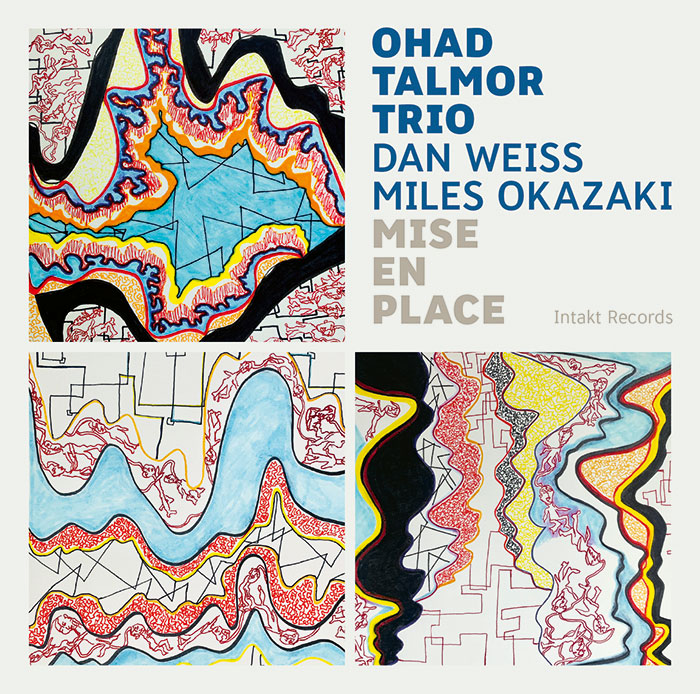 OHAD TALMOR TRIO
MISE EN PLACE
Ohad Talmor: Tenor Saxophone, Composition
Miles Okazaki: Guitar
Dan Weiss: Drums
Intakt CD 366 / 2021


1. Kamali 3:55
2. Mixo Mode 19 4:55
3. Shymal Bose Chakradar 7:30
4. Pairs 7:12
5. Theme and Variations 5:18
6. Wise One (John Coltrane) 6:55
7. Rupak Tukra 5:02
8. Back of the Plane 6:02
9. After the Rain (John Coltrane) 3:27


Compositions by Ohad Talmor (SUISA) except "Wise One" and "After the Rain" byJohn Coltrane (Jowcol BMI).
Recorded January 8, 2020, at SEEDS, Brooklyn, NY.
Mixed and mastered by Katsuhiko Naito, Brooklyn, August 2021.
Cover art: AvikArt Design, Graphic design: Jonas Schoder, Liner notes: Bradley Bambarger,
Produced by Ohad Talmor and Intakt Records, Patrik Landolt, Anja Illmaier, Florian Keller.
Published by Intakt Records except "Wise One" and "After the Rain".

Preview tracks and order on Bandcamp



EN:
Saxophonist and composer Ohad Talmor follows up his album Long Forms with the Ohad Talmor Newsreel Sextet (Intakt CD 341) – a trio recording with his closest musical friends in Brooklyn: guitarist Miles Okazaki and drummer Dan Weiss.

Ohad Talmor is the very definition of a cosmopolitan artist, holding three passports – American, Swiss and Israeli – while being based in the polyglot borough of Brooklyn, New York. Although mentored by the late, great altoist Lee Konitz, Talmor has musical obsessions that range far and wide. From iconic tenor saxophonists like Sonny Rollins and Wayne Shorter to such disparate European composers as Bruckner and Ligeti to theintricacies of Hindustani classical music.

Talmor has taken this album's title, Mise en place, from a French phrase often used to refer to the preparation and organization of all ingredients and implements ahead of cooking although, more pertinently, it's also a colloquial French term for rhythmic accuracy in jazz. A fluent, precise "time feel" is a prime trait of his trio with Okazaki and Weiss.The trio plays as one, lithe and muscular. "Despite the technical demands of these pieces," Talmor says, "our goal is to eschew stock licks, to really listen, to really improvise – to always be in the moment with the music."

DE:
Der Saxofonist und Komponist Ohad Talmor präsentiert nach seinem Album «Long Forms» mit dem Newsreel Sextet (Intakt CD 341) eine Trio Aufnahme mit seinen engsten musikalischen Brooklyner Freunden: dem Gitarristen Miles Okazaki und dem Schlagzeuger Dan Weiss.

Ohad Talmor, der Inbegriff eines kosmopolitischen Künstlers, der drei Pässe besitzt – amerikanisch, schweizerisch und israelisch – lebt im polyglotten Stadtteil Brooklyn, New York. Er spielte in der Band des grossen Altsaxofonisten Lee Konitz und arbeitete mit Jason Moran und Steve Swallow. Sein musikalisches Spektrum reicht von ikonischen Tenorsaxofonisten wie Sonny Rollins und Wayne Shorter über so unterschiedliche europäische Komponisten wie Bruckner und Ligeti bis hin zu den Feinheiten der klassischen Hindustani-Musik.

Talmor hat den Titel dieses Trio-Albums «Mise en place» einer französischen Redewendung entnommen, die sich auf die Vorbereitung aller Zutaten vor dem Kochen bezieht wie auch ein umgangssprachlicher französischer Begriff ist für rhythmische Genauigkeit im Jazz. Ein fliessendes, präzises "Zeitgefühl" ist ein Merkmal seines Trios mit Okazaki und Weiss. Das Trio spielt wie aus einem Guss. "Trotz der technischen Anforderungen dieser Stücke", so Talmor, "ist es unser Ziel, auf Standard-Licks zu verzichten, wirklich zuzuhören, wirklich zu improvisieren – immer im Moment mit der Musik zu sein."


MAILORDER-PRICE:
Schweiz: 30 SFr.
Deutschland/Österreich: 18 Euro plus 3 Euro Porto/Versand
International: VISA / MASTER: 30 SFr. plus 4.50 SFr. Postage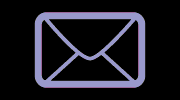 Please click here to order
OHAD TALMOR ON INTAKT RECORDS: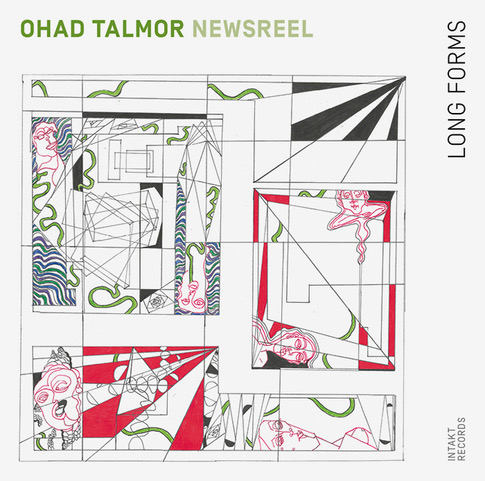 OHAD TALMOR NEWSREEL SEXTET
LONG FORMS
Ohad Talmor Tenor Sax, Composition
Shane Endsley Trumpet
Miles Okazaki Guitar
Jacob Sacks Piano
Matt Pavolka Acoustic Bass
Dan Weiss Drums
© 2020 Intakt Records | P.O. Box, 8024 Zürich, Switzerland | intakt@intaktrec.ch | +41 (0) 44 383 82 33