Im Januar 2022 zog sich der Intakt Records Gründer Patrik Landolt vom Tagesgeschäft zurück.
Nach fast 40 Jahren, in denen er die Geschichte des Jazz dokumentiert hat, übergibt Landolt
Intakt Records an ein innovatives und motiviertes Team.
Siehe zugehörige Presse unten.
In January 2022, Intakt Records founder Patrik Landolt retired from the daily business.
After nearly 40 years documenting jazz history, Landolt is handing over Intakt Records to
an innovative and motivated team.
See associated press below.
Der Kunst des Abschiednehmens
Michael Laages spricht für NDR Kultur mit Patrik Landoldt über seinen Rückzug
von Intakt Records.
The Art of Saying Goodbye
Michael Laages talks for NDR Kultur with Patrik Landoldt about his retirement
from Intakt Records.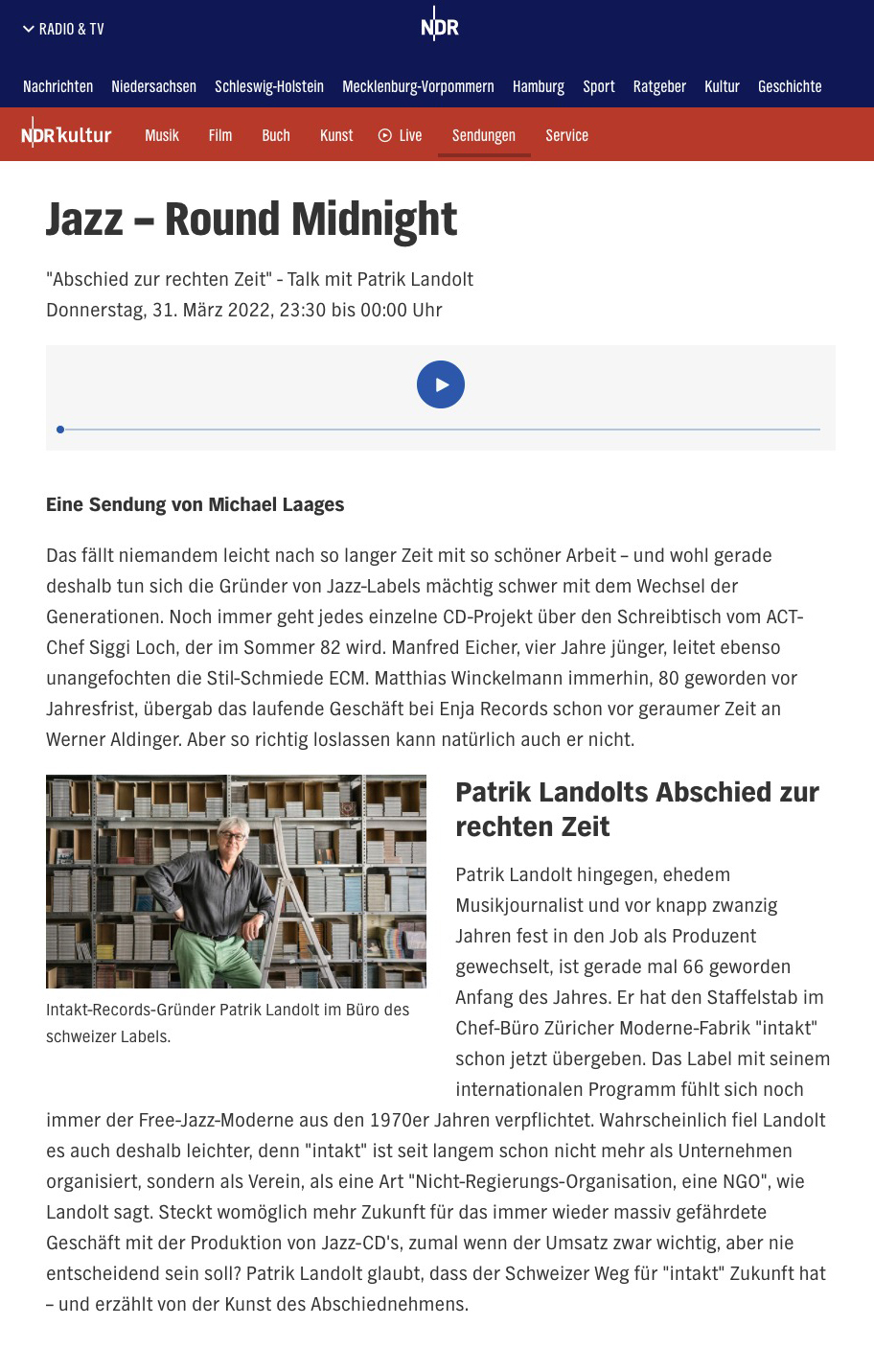 * * *


Ein Leben voller Jazz
Christoph Wagner spricht mit Patrik Landolt über "Jazz in Stormy Times" und
sein Lebenswerk bei Intakt Records.
A Life Full of Jazz
Christoph Wagner spoke with Patrik Landolt about "Jazz in Stormy Times" and
his life's work with Intakt Records.

Portrait of Intakt Records in Jazz'N'More Magazine
Switzerland's Premier Jazz Magazine highlights the work of Intakt.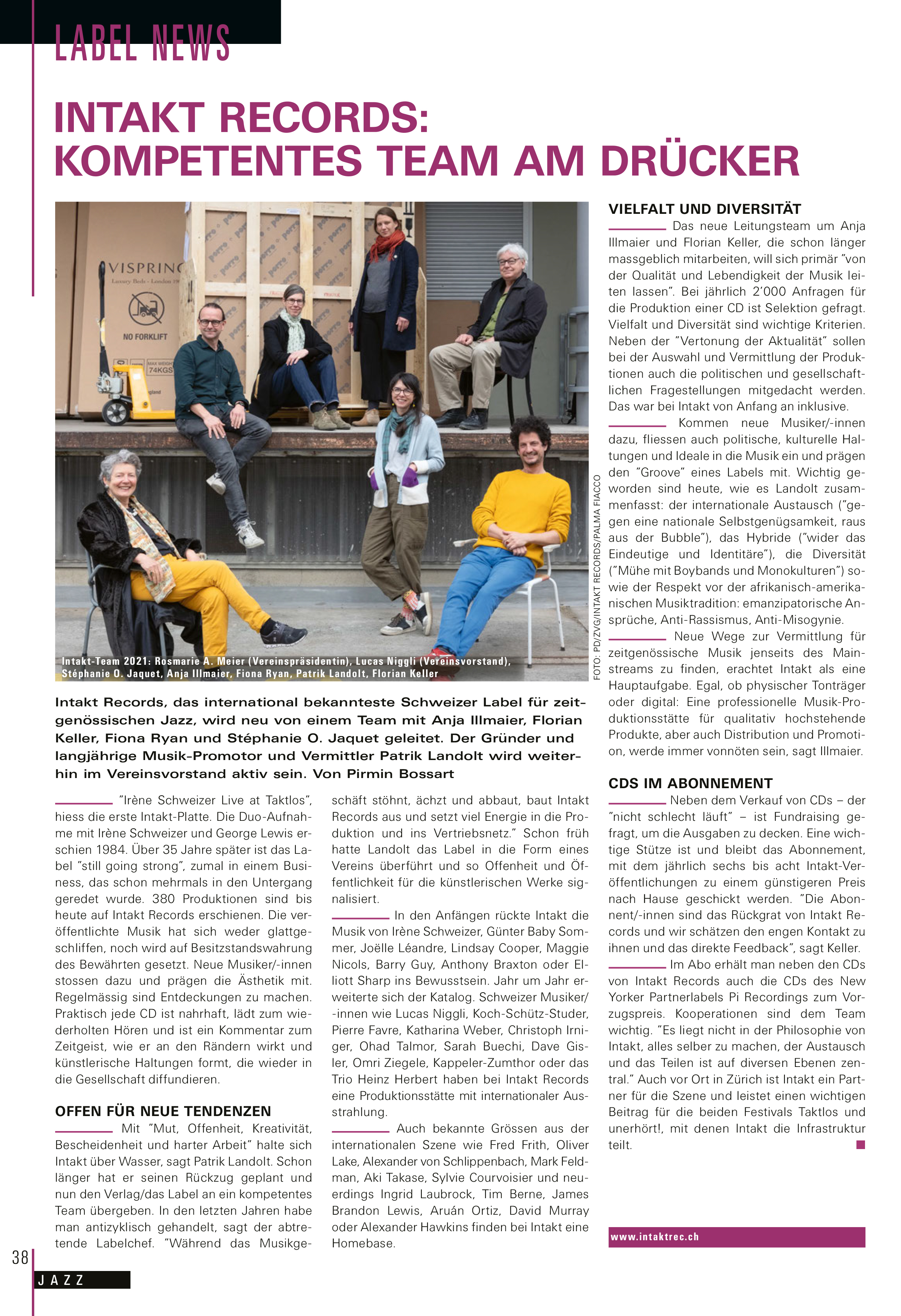 Intakt Founder Patrik Landolt on Jazz City
jazzcity.com checks in with Patrik Landolt as he retires from the Intakt office