AKI TAKASE
LAUREN NEWTON
SPRING IN BANGKOK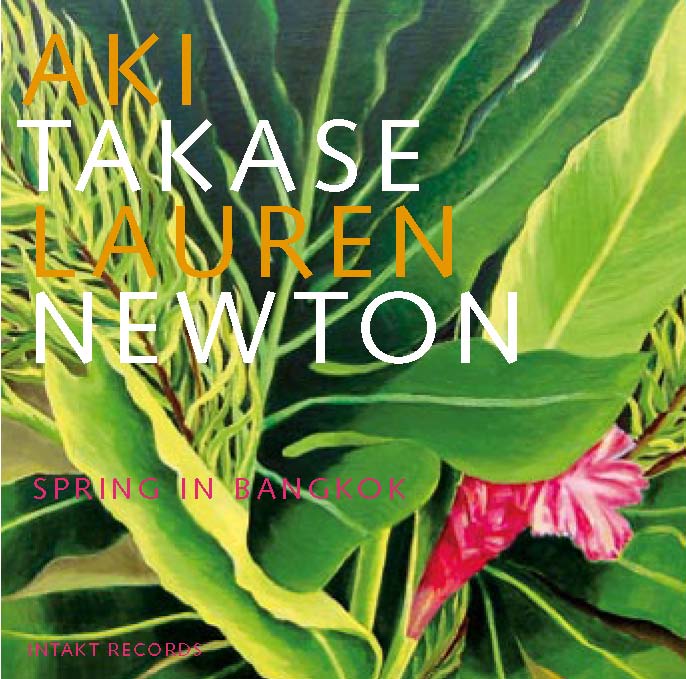 Aki Takase Piano
Lauren Newton Voice

Recorded September 27, 2004 at Jazzclub A-Trane, Berlin
Engineer: Jürgen Rote. Mixed and Mastered: Rainer Robben (AudioCue)
Cover Art: Yuri Takase. Graphic Design: Jonas Schoder.
Liner Notes: Bert Noglik. Photos: Bernd Hartung, Koho Mori

Intakt CD 110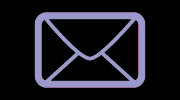 Please click here to order
Aki Takase und Lauren Newton entsprechen und widersprechen einander mit Klängen, Lauten, Silben, Wörtern. Sie dialogisieren in Phantasiesprachen, tauchen ab in die Bereiche tiefer Emotionen und fliegen davon in die abstrakten Gefilde der Sounds. Und nicht zu vergessen: sie haben etwas, das nicht nur in der improvisierten Musik, sondern ganz allgemein in der Kunst selten geworden ist, weil es sich dem Kalkül entzieht: sie haben Humor. Fast verwunderlich, dass sie einander nicht schon früher begegnet sind. Trotz unterschiedlicher Akzentuierungen haben sie einiges gemeinsam: Beide sind mit dem Jazz und einer aus diesem herausgewachsenen improvisierten Musik vertraut. Beide haben sich stets für Klangerweiterungen interessiert, die bis in die Grenzbereiche etablierter Genres vorstoßen und auch den Bereich der Neuen Musik streifen. Die eigentliche Dimension der musikalischen Unterhaltungen von Lauren Newton und Aki Takase ist der Klang im Spektrum von kreatürlicher Expressivität bis zu kunstvoller Ausformung.
(Aus: Bert Noglik, Liner Notes zu Aki Takase-Lauren Newton)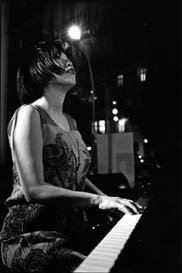 ......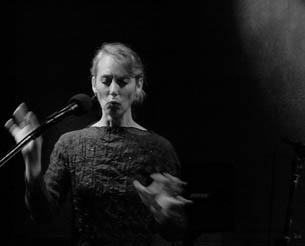 (Aki Takase. Photo: Bert Hartung / Lauren Newton.Photo: Koho Mori )

Aki Takase and Lauren Newton correspond to and contradict one another with sounds, tones, vocalizations, words. They converse in fantasy languages, plunge into areas of deep emotion and fly off into the abstract realm of sounds. And – not forgetting: they have something which has become rare, not only in improvised music, but in the world of art in general, because it defies reckoning: they have a sense of humour. It is almost amazing that they did not meet earlier. Despite the different emphases they have quite some things in common: both are familiar with Jazz and the kind of improvised music that has grown out of it. Both have always been interested in extended sounds which push back the borders of established genres, also brushing with the areas of New Music. The actual dimensions of the musical conversations between Lauren Newton and Aki Takase are the sounds in the spectrum from creative expressiveness through to artistic moulding.
(From: Bert Noglik, Liner Notes zu Aki Takase-Lauren Newton)

Bert Noglik about Aki Takase - Lauren Newton. Spring in Bangkok. Liner Notes.