KATHARINA WEBER - BARRY GUY - BALTS NILL
GAMES AND IMPROVISATIONS. HOMMAGE À GYÖRGY KURTÁG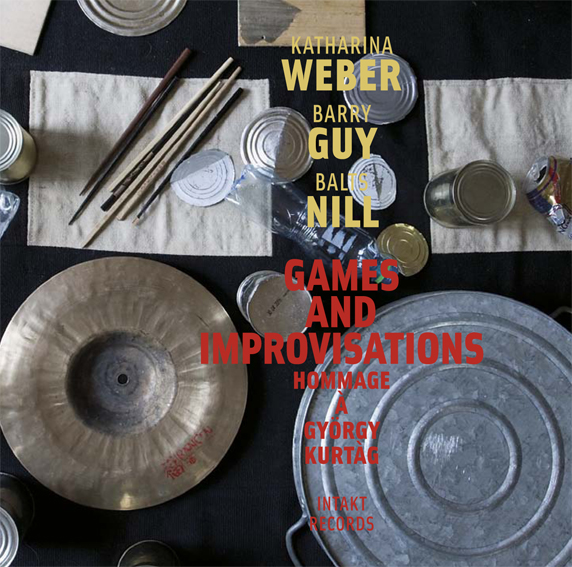 Katharina Weber: Piano
Barry Guy: Bass
Balts Nill: Percussion

1. Bluebell (Kurtág) 0 : 31
2. Improvisation I (Weber-Guy-Nill) 3 : 22
3. Falling Asleep (Kurtág) 0 : 35
4. Improvisation II (Weber-Guy-Nill) 4 : 59
5. (Thus It Happened ... ) (Kurtág) 1 : 19
6. Improvisation III (Weber-Guy-Nill) 3 : 44
7. Palm Stroke (Kurtág) 0 : 17
8. Improvisation IV (Weber-Guy) 1 : 52
9. Hommage à Szervánszky: Silence (Kurtág) 0 : 40
10. Improvisation V (Weber-Guy-Nill) 4 : 26
11. Play with Infinity (Kurtág) 0 : 41
12. Improvisation VI (Weber-Guy-Nill) 6 : 37
13. Play with Infinity (Kurtág) 0 : 49
14. Dialog for the 70th Birthday of András Mihály (Kurtág) 1 : 13
(Or: How Can One Answer to the Same 4 Sounds with Only 3)
15. Improvisation VII (Weber-Guy-Nill) 5 : 05
16. Stubbunny (Kurtág) 0 : 48
17. Improvisation VIII (Guy-Nill) 2 : 24
18. For Georg Kröll's Birthday (Kurtág) 1 : 10
19. Improvisation IX (Weber-Guy-Nill) 5 : 28
20. … Waiting for Susan … (Kurtág) 1 : 06
Total time 47 : 06

Recorded June 21, 22, 2011 by Schweizer Radio und Fernsehen, Studio 1, Radiostudio Zürich.
Radio producer: Peter Bürli. Sound engineer: Martin Pearson. Edited and mixed Summer 2011 by Martin Pearson.
Graphic design: Jonas Schoder. Photos: Margareta Sommer (Cover), Doris Hüsler (Stage).
Liner notes: Katharina Weber, Barry Guy, Balts Nill.
Intakt CD 203



?Als «neue Piano-Ikone» beschreibt Fred Frith die Schweizer Pianistin Katharina Weber. Die klassisch ausgebildete Pianistin und Komponistin bewegt sich seit bald dreissig Jahren in in der Welt der Neuen Musik und der Improvisation. Mit der zweiten CD auf Intakt beschreitet Katharina Weber im Trio mit dem Bassisten Barry Guy und dem Perkussionisten Balts Nill neue Wege.

Auf «Games and Improvisations» interpretiert die Pianistin elf Kompositionen von György Kurtág aus seiner Sammlung Játékok. Im Trio führen Weber-Guy-Nils die kurzen Solo-Perlen improvisatorisch weiter.
Kurtág sagt, dass er mit möglichst wenig Tönen möglichst viel aus-drücken will. Dazu schreibt Katharina Weber in den Liner Notes: «Wie wenn man einen Stein ins Wasser wirft, so ziehen Kurtágs Stücke weite Kreise, wenn man sie ins Fluidum der improvisatorischen Fantasie wirft. Unsere Improvisationen sind eine Art Gegenbewegung zur vorangehenden Verdichtung, eine Entfaltung in der Zeit, ein gemeinsames Weiterspinnen der Fäden, die sich aus dem Stück ergeben, sich auch oft vom Stück entfernen, wie sich die Wellen vom Einfallsort des Steins entfernen, da sich die Freie Improvisation eben nicht binden lässt.»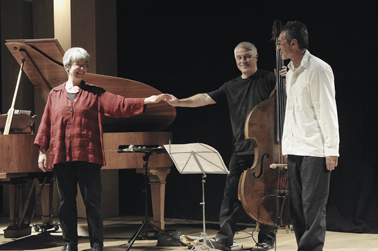 Katharina Weber, Bary Guy, Balts Nill. Photo: Doris Hüsler

A new "pianoicon" – this is how Fred Frith describes Katharina Weber. For almost thirty years now the classically trained pianist and composer moves within the world of New Music and Improvisation.
On this second CD on Intakt Records Katharina Weber finds a new path. She interprets eleven short piano pieces by György Kurtág of his collection Játékok. The trio Katharina Weber - Barry Guy - Balts Nils develops these short piano solo jewels with improvisations.
Kurtág says he wants to express the maximum with a minimum of notes. Katharina Weber: «The pieces contain a great mass of substance, so to speak. Like throwing a stone into the water, Kurtág's pieces extend in wide circles when they're thrown into the flow of improvising fantasy. Our improvisations are a kind of counter movement to the preceding concretion, an unfolding within the course of time, a further developing of threads collectively, resulting from the piece, often moving away from the piece, as well, in the same way as the waves ripple out from the point of the stone's impact, because free improvisation simply cannot be tied down.»
MAILORDER-PRICE:
Schweiz: 30 SFr. plus 3 SFr. Porto / Deutschland/Österreich: 18 Euro plus 2.50 Euro Porto/Versand
International: VISA / MASTER: 30 SFr. plus 4 SFr. Postage
Order adress: Intakt Records, Postfach 468, 8024 Zürich, Fax: 0041-44-383 82 33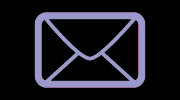 Please click here to order
Katharina Weber. Woven Time. Piano Solo




Katharina Weber piano
Intakt CD 157

Katharina Weber with Fred Frith and Arte Quartett. The Big Picture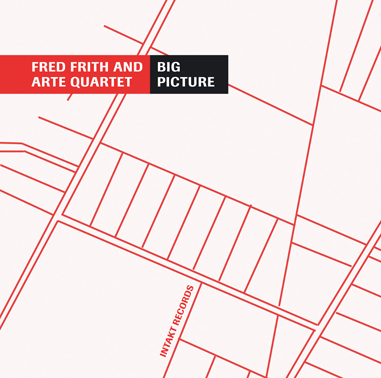 Beat Hofstetter soprano sax
Sascha Armbruster alto sax
Andrea Formenti tenor sax
Beat Kappeler baritone and alto saxes
Katharina Weber piano
Lucas Niggli drums
Katharina Weber on Intakt Records