TOM RAINEY TRIO
HOTEL GRIEF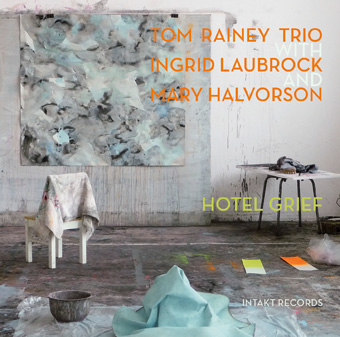 Tom Rainey Drums
Ingrid Laubrock Saxophones
Mary Halvorson Guitar




Soundsamples of this CD / diese CD probehören
(Player opens in new window / Player öffnet sich in neuem Fenster)

1. Last Overture 13:13
2. Hotel Grief 16:45
3. Briefly Lompoc 6:02
4. Proud Achievements in Botany 18:42
5. Mr. K.C. (for Keith Copeland) 5:24

Music by Tom Rainey, Mary Halvorson and Ingrid Laubrock.
Recorded live at Cornelia Street Café in NYC on December 30, 2013, by Amandine Pras.
Mixed by Amandine Pras in April, 2014, at CIRMMT. Mastered by Alan Silverman in NYC, April, 2015.
Cover art: Christine Reifenberger. Graphic design: Jonas Schoder.
Photos: Peter Bastian, Brian Cohen, Denis Dalby. Liner notes: Bill Shoemaker.
Produced and published by Intakt Records, Patrik Landolt
Intakt CD 256 / 2015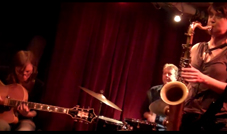 Tom Rainey Trio, Cornelia Street Cafe, NYC, December 30, 2013. KLICK TO WATCH
 After making the studio recording "Camino Ciel Echo", New York drummer Tom Rainey's trio has now recorded a "live" album containing the distilled essence of numerous concerts including several European tours.
Tom Rainey, born in 1957 in Santa Barbara, was known at an earlier stage of his career as an exceptional drummer. Since he moved to New York he has played with some of the "heavy weights" of the contemporary jazz scene including Mark Helias, Kris Davis, Tim Berne and Tony Malaby. For his own trio – based on the concept of equality – he has chosen two strong musicians: Ingrid Laubrock is a saxophonist who plays with an extraordinary sensitivity for structure and form, fusing intellect and poetry in her refined improvisations. Mary Halvorson is one of the most sought after jazz guitarist of her generation. She has developed a highly individual style and sound and surprises the listener with astonishing effects. As an ensemble they play a refreshingly new and unsentimental music: "A concise lecture on the aesthetics of collective sound shaping", as one critic said.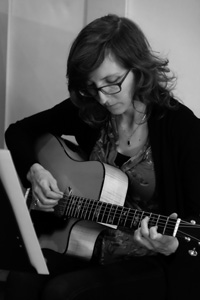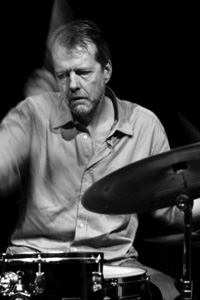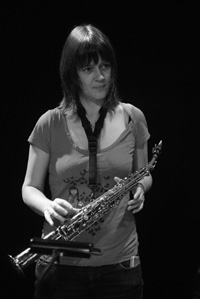 Photos: Brian Cohen (1), Denis Dalby (2), Peter Bastian (3)

Nach der Studio-Aufnahme "Camino Ciel Echo" folgt nun die Live-Platte des Tom Rainey Trios: Das Resultat unzähliger Live-Konzerte, inklusive mehrerer Europa-Tourneen.
Der 1957 in Santa Barbara geborene Tom Rainey galt schon früh als Ausnahme-Drummer. Seit dem Anschluss an die New Yorker Szene spielt er mit Mark Helias, Tim Berne, Tony Malaby und Kris Davis. Für sein eigenes Trio wählt er zwei starke Musikerinnen für ein gleichberechtigtes Ensemble. Ingrid Laubrock ist eine Saxofonistin von ungewöhnlicher struktureller Sensibilität und Intellekt, die in ihren improvisatorischen Erkundungen Verstand und Poesie verschmelzt. Mary Halvorson, eine der heute beschäftigsten Jazzgitarristinnen ihrer Generation, hat einen höchst eigenen Gitarrensound entwickelt einschliesslich des wohldosierten Einsatzes von Effekten. Das Tom Rainey Trio spielt eine erfrischend neue und unsentimental schöne Improvisationsmusik: "Eine kleine feine ästhetische Lektion in kollektiver Gestaltung", schrieb ein Kritiker.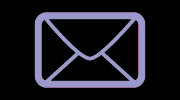 Please click here to order
MAILORDER-PRICE:
Schweiz: 30 SFr. plus 3 SFr. Porto
Deutschland/Österreich: 18 Euro plus 3 Euro Porto/Versand
International: VISA / MASTER: 30 SFr. plus 4 SFr. Postage
Order adress: Intakt Records, Postfach 468, 8024 Zürich, Fax: 0041-44-383 82 33
intakt@intaktrec.ch
Ingrid Laubrock on Intakt Records

Mary Halvorson on Intakt Records