INGRID LAUBROCK
SERPENTINES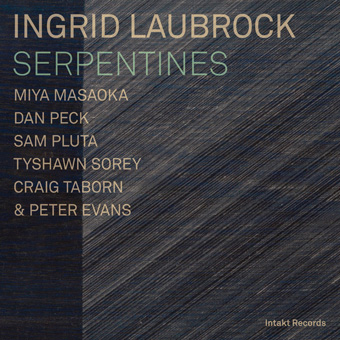 Ingrid Laubrock: Tenor Saxophone, Soprano Saxophone, Glockenspiel
Peter Evans: Piccolo Trumpet, Trumpet
Miya Masaoka: Koto
Craig Taborn: Piano
Sam Pluta: Electronics
Dan Peck: Tuba
Tyshawn Sorey: Drums


Soundsamples of this CD / diese CD probehören
(Player opens in new window / Player öffnet sich in neuem Fenster)


1. Pothole Analytics Pt. 1 4:44
2. Pothole Analytics Pt. 2 5:42
3. Chip In Brain 12:31
4. Squirrels 15:15
5. Serpentines 15:20

All compositions by Ingrid Laubrock (PRS/MCPS).
Recorded on May 24, 2016, at Systems Two, Brooklyn, NYC by Joe Marciano, assistant engineer Max Ross.
Mixed by Sam Pluta, mastered by Alan Silverman.
Cover art: Malene Bach. Graphic design: Jonas Schoder. Photo: Reuben Radding.
Liner notes: Florian Keller.
Produced by Ingrid Laubrock and Intakt Records, Patrik Landolt.
Published by Intakt Records.

Intakt CD 272 / 2016
Release date:
Europe, USA+Canada: November 18, 2016
After relocating to Brooklyn in 2008 Ingrid Laubrock soon became a creative epicentre in the New York jazz scene, and is now one of the most significant voices in contemporary jazz. The new album 'Serpentines' fits in Laubrock's musical cosmos, in which improvisational furore and compositional rigour, calculation and freedom, are intermingled. Laubrock grounded this formation with the unusual line-up having been given a carte blanche for the 2015 Vision Festival.

Florian Keller writes in the liner notes: "If we take the title's suggestion and use snake paths as graphs for the movement of this music, various distinctive characteristics can be determined. Via the crafty compositional and improvisational about-turns, the music spirals upwards, peaking in airy flights. Changes of direction, and rhythmic, melodic turning points drive the music on, and release dramatic potential."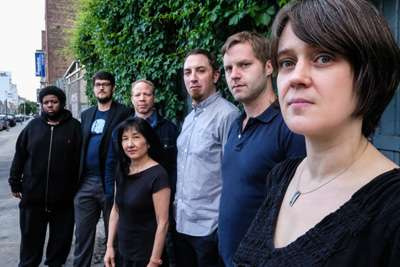 Photo: Reuben Radding

Rasch seit der Verlegung ihres Lebensmittelpunkts nach Brooklyn im Jahre 2008 ist Ingrid Laubrock zu einem kreativen Epizentrum der New Yorker Jazzszene geworden und zählt mittlerweile international zu den signifikantesten Stimmen des zeitgenössischen Jazz. Mit 'Serpentines' legt Laubrock ein weiteres höchstspannendes Album vor, das improvisatorischer Furor und kompositorische Strenge zu einem musikalischen Höchstgenuss bündelt. Die Formation mit seiner aussergewöhnlichen Besetzung wurde anlässlich einer Carte Blanche für des Vision Festival 2015 ins Leben gerufen.

Florian Keller schreibt in den Linernotes: "Nimmt man in Anlehnung an den Album-Titel die Schlangenlinien als Bewegungsgraphen für diese Musik, lassen sich einige distinktive Merkmale ablesen. In kompositorischen und improvisatorischen listigen Kehrtwendungen schraubt sich die Musik empor und gipfelt in luftigen Höhenflügen. Richtungswechsel und rhythmisch-melodische Drehmomente treiben die Musik voran und entfalten ein dramaturgisches Potential."

MAILORDER-PRICE:
Schweiz: 30 SFr. plus 3 SFr. Porto
Deutschland/Österreich: 18 Euro plus 3.00 Euro Porto/Versand
International: VISA / MASTER: 30 SFr. plus 4 SFr. Postage
Order adress: Intakt Records, Postfach 468, 8024 Zürich, Fax: 0041-1-383 82 33 intakt@intaktrec.ch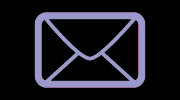 Please click here to order
Ingrid Laubrock on Intakt Records

Tyshawn Sorey on Intakt Records
Miya Masaoka on Intakt Records