With their second album the Fred Frith Trio with Jason Hoopes (Bass) and Jordan Glenn (Drums) continues to explore the dimension of the guitar trio. "Closer to the Ground" is all about sound, mood, texture, ideas, and atmosphere. Playful, intimate, and bound together, the Fred Frith Trio reminds us of what listening is all about.

With a lifetime of experience across almost every field of musical endeavor, Frith stretches out in the company of two stalwarts of the vibrant Bay Area music scene who each have their own stories to tell. As this is also Frith's touring band, many of these themes were already road tested so even at their most in-the-moment creative, this trio remains dense and tight.
"Three extravagantly creative musicians employed in making music like we've never heard before," writes Canadian critic Raul da Gama.
Fred Frith, der Improvisateur, Komponist und Multi-Instrumentalist, der lachende Aussenseiter zwischen Rock und Jazz, Improvisation und Komposition, führt sein Gitarrentrio aus der Bay Aera mit einer zweiten CD-Veröffentlichung weiter: «Closer to the Ground».
Frühe Erfahrungen aus der Rock and Roll Zeit werden verarbeitet und mit Fred Frith's eigenwilliger Spielweise und seinem höchst persönlichen Sound weitergeführt. "Drei aussergewöhnlich kreative Musiker spielen eine Musik, wie wir sie zuvor noch nie gehört haben", schreibt der kanadische Jazzkritiker Raul da Gama über das Trio. Das Gitarrentrio ergänzt die Intakt-Aufnahmen von Fred Frith mit Hans Koch, Katharina Weber, Lotte Anker, Carla Kihlstedt, Barry Guy sowie die beiden Song-Alben mit seiner Band Cosa Brava.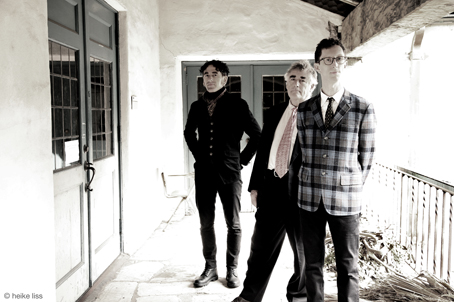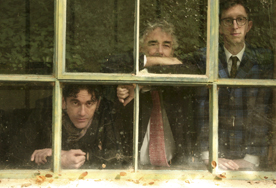 Photos: Heike Liss