STEPHAN CRUMP – INGRID LAUBROCK – CORY SMYTHE
CHANNELS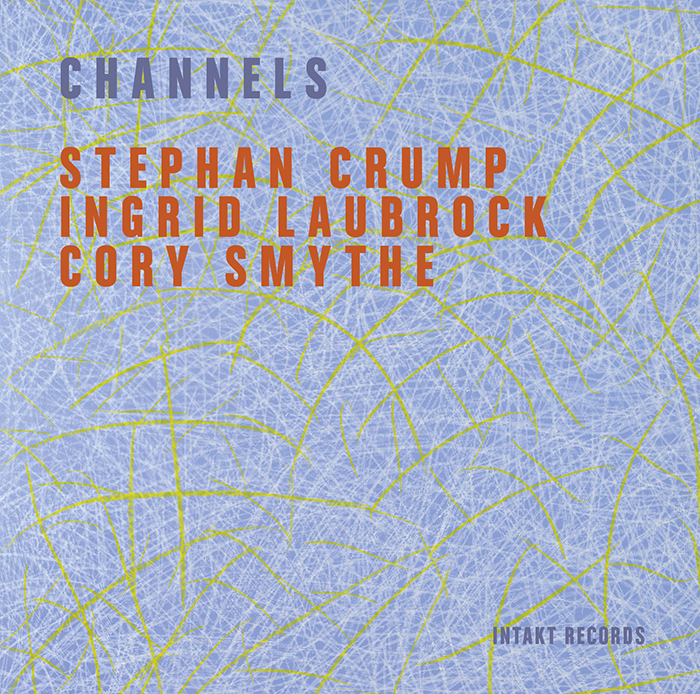 Stephan Crump: Acoustic Bass
Ingrid Laubrock: Tenor and Soprano Saxophones
Cory Smythe: Piano

1 Fluvium 14 : 59
2 Benthos 16 : 30
3 Medium 10 : 44
4 Presence 10 : 59

Music by Stephan Crump (Crumbletones Music BMI), Ingrid Laubrock (PRS/MCPS), Cory Smythe (Pluripotent Publishing BMI).
Recorded live atunerhört!-Festival, December 1, 2017. Recording engineer: Martin Pearson.
Recording produced by Radio SRF 2 Kultur, Peter Bürli and Intakt Records.Mixed by Stephan Crump
with Ingrid Laubrock, Cory Smythe at The Butler Plaza, Brooklyn, NY. Mastered by Liberty Ellman at 4D Studios, Brooklyn, NY.
Cover art: Gottfried Honegger. Graphic design: Jonas Schoder. Photo: Reuben Radding. Liner notes: Michael J. Agovino.
Produced by Intakt Records, Patrik Landolt, Anja Illmaier, Florian Keller. Intakt Records, P. O. Box 468, 8024 Zürich, Switzerland.

Intakt CD 319 / 2019
Photos by Reuben Radding and (bandphotos) and Francesca Pfeffer, unerhört-Festival 2017
Für mich ist die freie Improvisation nichts anderes als Komponieren – spontanes Komponieren aus dem Augenblick", sagt Bassist Stephan Crump. Es kommen drei idealtypische Partner zusammen, die das Denken in kompositorischen Strukturen mitbringen. Saxofonistin Ingrid Laubrock ist in ihren unzähligen Projekten kompositorisch tätig, pendelt stets spielerisch zwischen Komposition und Improvisation und bewegt sich leichtfüssig zwischen harmonisch und rhythmisch gebundenem Jazz und freier Improvisation. Der Pianist Cory Smythe (für die Einspielung "In 27 Pieces: The Hilary Hahn Encores" 2015 mit einem Grammy dekoriert) kommt aus der neuen E-Musik. Er ist lustwandelnder Grenzgänger zwischen Neuer Musik und Jazz-Improvisation. Mit Stephan Crump, der nebst dem Engagement im Vijay Iyer Trio auch oft in kammermusikalischen Besetzungen unterwegs ist, sorgten die drei mit ihrer filigranen Improvisationskunst für einen Höhepunkt am unerhört!-Festival 2017: Geniessen Sie diese mehrheitlich aus der Ruhe geschöpften klanglichen Feinheiten und weit ausladenden Spannungsbögen, in denen, so Crump, "jede Note zu einem Planeten wird".
For me, free improvisation is nothing more than composing – spontaneous composing from the moment," says bassist Stephan Crump. In this trio, three ideal-typical partners come together who bring along thinking in compositional structures. Saxophonist Ingrid
Laubrock is active as a composer in her countless projects, always swinging playfully between composition and improvisation and moving light-footedly between harmonic and rhythmically bound jazz and free improvisation. The pianist Cory Smythe (decorated with a Grammy for the recording "In 27 Pieces: The Hilary Hahn Encores" 2015) originally comes from new serious music and, is a lust-walking border crosser between new music and jazz improvisation. With
Stephan Crump, who, in addition to his engagement in the Vijay Iyer Trio, is also often on the road in chamber music formations, the three of them provided a festival highlight with their filigree art of improvisation: enjoy these sonic subtleties, most of which are drawn from tranquillity, and expansive arcs of tension in which, according to Crump, "every note becomes a planet"


MAILORDER-PRICE:
Schweiz: 30 SFr. plus 3 SFr. Porto
Deutschland/Österreich: 18 Euro plus 3.00 Euro Porto/Versand
International: VISA / MASTER: 30 SFr. plus 4 SFr. Postage
Order adress: Intakt Records, Postfach 468, 8024 Zürich, Fax: 0041-1-383 82 33 intakt@intaktrec.ch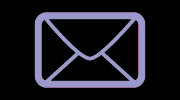 Please click here to order
Ingrid Laubrock on Intakt Records

Stephan Crump on Intakt Records