JÜRG WICKIHALDER OVERSEAS QUARTET
Furioso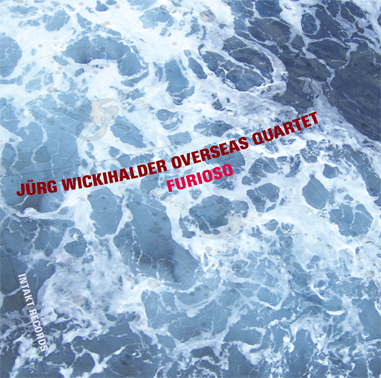 Jürg Wickihalder soprano and alto sax
Achille Succi bass clarinet, alto sax
Mark Zubek bass
Kevin Zubek drums
All compositions by Jürg Wickihalder except Four in One and
Played Twice by Thelonious Monk.
Recorded October 31 and November 1, 2007 by Willy Strehler, Klangdach, Swizerland
Liner notes: Bill Shoemaker
Cover art & graphic design: Jonas Schoder

Intakt CD 153 / 2008
(dt/eng)

Nach dem Duo-Debüt-Album von Jürg Wickihalder mit dem Pianisten Chris Wiesendanger (Intakt CD 134) folgt das internationale Quartett:
Jürg Wickihalder präsentiert im Kreise seiner kanadisch-italienischen Freunde in der Doppel-Besetzung von Saxophon mit Bass und Schlagzeug einen phantastischen Drive und Sound: eine rumdum reife, gut durchdachte Musik, brilliant mit Intensität und Fröhlichkeit gespielt. Acht Eigenkompositionen prägen die CD, zwei Titel sind Hommagen an Thelonious Monk. Die Verehrung für Steve Lacy und Ornette Coleman ist unüberhörbar. «Da ist eine Fülle an Song und Tanz in diesem eindrücklichen Debüt von Jürg Wickihalders Overseas Quartet», schreibt der amerikanische Jazzkritiker Bill Shoemaker.

Jürg Wickihalder is a Zurich saxophonist who works with pianist Irène Schweizer. He published last year the first CD of his own music, in a duo with the equally fine pianist Chris Wiesendanger. Now Wickihalder, the «master of melody» (Andy Hamilton, Jazzreviews), presents his Overseas Quartet with Achille Succi, Mark and Kevin Zubek. «Subsequently, there is an abundance of song and dance on this impressive debut of Jürg Wickihalder's Overseas Quartet,» writes Bill Shoemaker in the Liner notes.
MAILORDER-PRICE:
Schweiz: 30 SFr. plus 3 SFr. Porto
Deutschland/Österreich: 18 Euro plus 3.00 Euro Porto/Versand
International: VISA / MASTER: 30 SFr. plus 5.00 SFr. Postage
Order adress: Intakt Records, Postfach 468, 8024 Zürich, Fax: 0041-1-383 82 33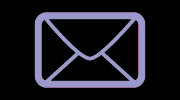 Please click here to order
Bill Shoemaker about Jürg Wickihalder (dt + engl) Overseas Quartett: Liner Notes Intakt CD 153
Jürg Wickihalder on Intakt Records