With his extensive artistic biography, Michael Formanek is one of the most outstanding figures in American jazz –
As a composer, as a bassist in ensembles, and as a soloist. Although the bass often plays in the background, bassists write
jazz history. So does Michael Formanek, who makes an impressive solo statement with Imperfect Measures
(24 years after his first solo album).

About the creative process, Formanek writes: "I came to realize that for me, playing solo bass is much closer to a compositional process than a performance practice … Any structure inherent in a piece evolves in the moment, the product of the improvisation itself – as if one were building and traveling along a road simultaneously. The road only extends as far as we are in the moment, so there must be a total commitment to what is being created and constructed in real time, lest things quickly fall apart."

The inspiring music is embedded in works by artist and illustrator Warren Linn, who created sketches during the recording process, developed them into collages/paintings, some of which are now featured in the CD package designed by Stephen Byram.
An absolute work of art!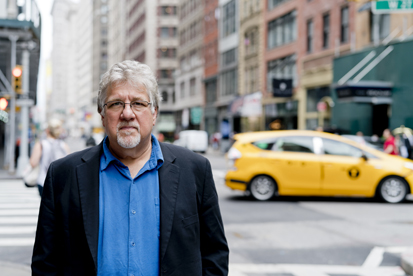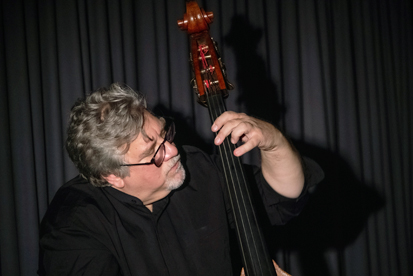 Photos: John Rogers, New York, Palma Fiacco (live)
Mit seiner umfangreichen künstlerischen Biographie zählt Michael Formanek zu den herausragenden Persönlichkeiten des amerikanischen Jazz:
als Komponist, als Bassist in Ensemble, als Bandleader und als Solist. Obwohl der Bass oft im Hintergrund wirkt, schreiben Bassisten Jazzgeschichte. So auch Michael Formanek, der mit «Imperfect Measures» (24 Jahre nach seinem ersten Solo-Album) ein beeindruckendes Solo-Statement abgibt.

Über den kreativen Prozess schreibt Formanek: «Mir wurde klar, dass das Solobassspiel für mich viel näher an einem kompositorischen Prozess ist als an einer Aufführungspraxis… Jede Struktur, die einem Stück innewohnt, entwickelt sich im Moment, als Produkt der Improvisation selbst – so als würde man gleichzeitig eine Strasse bauen und entlangfahren. Die Strasse reicht nur so weit, wie wir in dem Moment sind, also muss man sich voll und ganz auf das einlassen, was in Echtzeit erschaffen und konstruiert wird, damit die Dinge nicht schnell auseinanderfallen.»

Eingebettet ist die begeisternde Musik in Arbeiten des Künstlers und Illustrators Warren Linn, der während der Aufnahmen Skizzen schuf, diese zu Collagen/Gemälde weiterentwickelte, von denen nun einige auf dem von Stephen Byram gestalteten Digifile abgebildet sind. Ein Gesamtkunstwerk!